Action RPG SoulCraft finally out of beta and available on all platforms
Hamburg

, (PresseBox) -
.
- Over 2 Million players helped shape SoulCraft during the public beta
- The game is now out of beta and available for free on all platforms: iOS, Android, WP8, Windows 8 and Kindle
- Currently over 20,000 new players a day are signing up without any marketing
- The game has already been featured by Apple, Google & Microsoft during beta
- "Out of Beta" trailer: https://www.youtube.com/watch?v=DP-44fFE5iQ

When the small indie studio MobileBits did not have the money for a long internal private beta test, they decided to try something else: why not release the game very early and continue development together with the players?

Almost a year and over 2 million beta testers later the free2play Action RPG SoulCraft is finally out of beta and available for free on all major platforms (iOS, Android, Windows 8, WP8 and Kindle).

A lot of things have changed since the initial release of the game: the UI has been completely redesigned several times, controls of the hero have changed and even the locations and level have changed several times considering the feedback of the players and the data we gathered during the public beta. Since the last update SoulCraft has an average rating of over 4.5 on Google Play and therefore we are happy to bring the game "out of beta". "Currently over 20,000 new players are signing up for SoulCraft every day", says Karsten Wysk, CEO of MobileBits. "We are especially happy with that since we did not spent a single dollar for marketing yet".

One of the main feedbacks we got from the players was the wish to be able to continue playing across all platforms - meaning you can start at home on your Windows 8 PC, continue playing on your phone while going to school/work and then finishing on your tablet in the evening. SoulCraft fully supports this.

SoulCraft will continue to be developed on all platforms with major new improvements coming in the next few weeks and months. Players are still invited to take part in this process to continuously tweak and improve the game by using our facebook page: https://www.facebook.com/SoulCraftGame

For more information, visit http://SoulCraftGame.com, download the game and help us make SoulCraft even better. Thank you!
MobileBits GmbH
MobileBits is an independent developer for every platform with an AppStore. The team is based in Hamburg and Hannover, Germany and has been developing games for more than 10 years for PC, XBox360 and the PS3 under the name exDream (see exDream.com). MobileBits now fully concentrates on games for AppStore-platforms and its own cross-platform technology Delta Engine. Please see http://mobilebits.de and http://deltaengine.net for more details.
Press releases you might also be interested in
Weitere Informationen zum Thema "Software":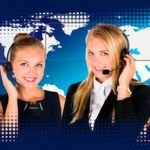 Vom Dreiklang von Compliance, ITSM und DSGVO
Am 25. Mai 2018 ist es so weit: Die zwei­jäh­ri­ge Über­gangs­zeit der EU-Da­ten­schutz-Grund­ver­ord­nung (EU-DSG­VO) en­det und das Ge­setz tritt mit al­len Kon­se­qu­en­zen in Kraft. Das stellt Un­ter­neh­men je­der Grö­ß­en­ord­nung vor enor­me Her­aus­for­de­run­gen. So ver­langt die Ver­ord­nung eu­ro­pa­weit von al­len Be­trie­ben, sämt­li­che Ge­schäft­s­pro­zes­se kon­ti­nu­ier­lich zu über­prü­fen und zu ak­tua­li­sie­ren, die mit der Ver­ar­bei­tung per­so­nen­be­zo­ge­ner Da­ten zu tun ha­ben.
Weiterlesen