Fast and hygienic - Professional fresh water dishwashers
The new Miele dishwashers for cafés, restaurants and schools
Gütersloh

, (PresseBox) -
Never before has hygienic crockery been available for use again so fast: The new 'Speed' and 'SpeedPlus' fresh water dishwashers from Miele Professional excel in terms of short cycle times of as little as 5 minutes. They are exceptionally convenient, offer large load capacities - and fit into every kitchen, for example in cafés, restaurants and schools. They will be celebrating their world premiere at the IFA international trade show and are due to be launched in mid-October.

The shortest cycle times of 5 minutes (SpeedPlus) or 8 minutes (Speed) are partly achieved through the use of a new electronically controlled heater pump. With an output of 8.5 kW, this pump heats the water as it passes on its way to the cabinet. Water is discharged and replaced in each phase of a programme cycle. Crockery is washed hygienically in the shortest of times: This was recently confirmed by the Cleaning Technology Institute in Krefeld, Germany (wfk) after a comprehensive series of tests. The tried-and-tested fresh water system on commercial dishwashers is only available from Miele Professional.

Reduced cycle times also result in considerable energy savings compared with the previous range of machines: The 'Short' and 'Universal' programmes, for example, require only 0.1 kWh per cycle, cutting previous requirements by half. The short cycles, which require connection to a three-phase supply and to 65°C hot water, leave nothing to be desired: Up to 40 cycles can be run per day, making the new fresh water dishwasher extremely efficient.

Dishwashing capacities on the new models have increased by 20%. And despite the condensed cycles, these machines cater for two baskets each time round. Furthermore, the new, versatile standard wire basket can take significantly larger loads then previously - up to 456 plates per hour in fact. Plastic baskets measuring 50 x 50 cm, previously only available for use on tank dishwashers, can also be used on the new 'Speed' models.

The design of the new dishwashers also sets standards. The elegant new control console, for instance, comprises a single, uninterrupted stainless-steel surface. The 11 and 13 programmes on 'Speed' and 'SpeedPlus' models respectively are selected using touch controls. The display in the centre of the control panel provides information on the programme selection - in the user's own language. Key programme parameters can be modified by the user. The three most frequently used programmes can be saved as favourites and launched at the touch of a fingertip using the quick selection button. And: As there are no longer any protruding knobs and switches on the control panel, cleaning is both hygienic and simple. The console also doubles up as a handle to open and close the door.

Excellent user convenience also comes from several innovations which are only to be had from Miele. Thanks to EasyOpen door action, it is possible to add further items to a programme which has already been started, without first having to release the door. These new dishwashers also feature a new and patented salt reservoir with a capacity of 2 kg of salt. This tank is located in the door and is no longer tucked away below the cabinet. This makes refilling the salt container extremely simple: it can be done without the need to bend or stoop and without having to remove the lower basket, which may well be heavy and fully loaded.

The new Miele models are the first commercial dishwashers to allow perfect integration into kitchen cabinetry. Kitchen plinths are no longer interrupted by a built-in dishwasher. Without the use of accessories, these fresh water dishwashers adapt easily to a variety of worktop heights up to a maximum undercounter machine height of 88 cm. With their white outer panelling or a stainless-steel front, these models are bound to be an eyecatcher in any kitchen.
Miele & Cie. KG
Miele is the world leader in the field of premium domestic appliances including cooking, baking and steam-cooking appliances, refrigeration products, coffee makers, dishwashers and laundry and floorcare products. This line-up is augmented by dishwashers, washer-extractors and tumble dryers for commercial use as well as washer-disinfectors and sterilisers for use in medical and laboratory applications (Miele Professional). The company, founded in 1899, has 8 production plants in Germany and one plant each in Austria, the Czech Republic, China and Romania. 2012/13 turnover amounted to approx. EUR 3.15 bn with sales outside Germany accounting for 70%. Miele is represented with its own sales subsidiaries and via importers in almost 100 countries. The Miele company, now in the fourth generation of family ownership, employs a workforce of around 17,250 with two-thirds in Germany. The company headquarters are located in Gütersloh/Westphalia, Germany.
Press releases you might also be interested in
Weitere Informationen zum Thema "Consumer Electronics":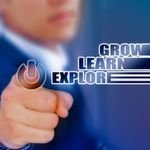 Mit der Digitalisierung steigt der Weiterbildungsbedarf
Die Stu­die "Wei­ter­bil­dung­s­t­rends in Deut­sch­land 2018" von der Stu­di­en­ge­mein­schaft Darm­stadt (SGD) zeigt, dass die Di­gi­ta­li­sie­rung Un­ter­neh­men vor neue Her­aus­for­de­run­gen stellt und ein zen­tra­les Mit­tel, die­sen zu be­geg­nen, Wei­ter­bil­dungs­maß­nah­men sind.
Weiterlesen