Manufacturing Software MIE Trak 2010 has just beenreleased which covers over 150 new enhancements
Garden Grove

, (PresseBox) -
MIE Trak 2010 has just been released which covers over 150 new enhancements and changes to the 10.3 released product. Below is a list of the 12 of the Major Features:

1) The ability to Reopen a Posted PO Receiver to add more line items to the Receiver.
2) The ability to Issue BOM items and Substitute Material from the WO BOM Requirements Query and to Modify Requirements.
3) UPS/FedEx/US Post Office Tracking in Shipping/Invoicing.
4) Quality Control module for Sales Order RMAs.
5) Human Resource module.
6) Work Order Assembly tree information now shows Qty Req, Qty Fab and Due Date of each product attachment.
7) Ability to customize screens companywide but allowing customers to update versions without a problem while keeping their customizations.
8) Ability to export a fully exploded actual cost BOM tree to an excel spreadsheet from the work order.
10) Maximize button on all report query screens.
11) The ability to import a quote letter into Sales Order Entry.
12) The ability to open the View Assembly window and it stays open so the user can see what the quote price for the assembly is as they build the tree.

MIE Solutions also offers a variety of other products including MIE Maintenance, MIE Docs, MIE Kiosk, and MIE Dashboard. Please visit our website at the MIE Solutions website for more information or to download a trial evaluation copy of the software.

MIE Solutions Software- ERP/MES/QUOTING/CMMS/MRP/ESTIMATING MIE Solutions is the leading provider of production control software for the entire manufacturing sector. Incorporating Fabrication Software, Sheet Metal Software, Machine Shop Software, ERP Software, Manufacturing Software Systems, Estimating Software, Maintenance Software, CMMS Software, Job Tracking Software, Scheduling Software, Management Software, Job Shop Software.

MIE Solutions Software Solutions including:

MIE Trak ERP/MRP/MES Software QuoteIT Quoting, Costing and Estimating Software MIE Docs DMS Software, Document Management Software MIE Maintenance-CMMS Software MIE Dashboard-Task Management Software, Wide Chat, Notes

Business, Manufacturing, Software
ERP Software, Sheet Metal Software, Fabrication Software, Job Shop Software, Manufacturing Software
MIE Solutions
MIE Solutions comes from Garden Grove, United States. The company is proud to be part of the following organisations: Association of Shareware Professionals (www.asp-shareware.org - 07117), Educational Software Cooperative (http://www.edu-soft.org - 0573), Regnow (http://www.regnow.com/ - 24724). For further information about MIE Solutions go to http://www.mie-solutions.com. You will also find all contact information as well as a profil there.

Press releases you might also be interested in
Weitere Informationen zum Thema "Software":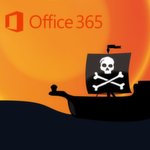 Das gekaperte Office 365-Konto
Of­fice 365 ist nicht nur bei Un­ter­neh­men be­liebt, son­dern zu­neh­mend auch bei Cy­ber­kri­mi­nel­len. Im­mer häu­fi­ger wer­den Of­fice 365-Kon­ten durch ge­ziel­te Phis­hing-At­ta­cken ge­ka­pert. Die An­g­rei­fer nut­zen dann die ge­stoh­le­ne Iden­ti­tät um wei­te­re An­grif­fe inn­er­halb des Un­ter­neh­mens aus­zu­füh­ren.
Weiterlesen