MIE Dashboard 2010 Workgroup Collaboration Software Released Business::Other Software
Garden Grove

, (PresseBox) -
Workgroup collaboration software provides great tools including document management, chat, NEW task management, work flow for tasks, journals, calendars and many more business processes. MIE Solutions released a free version.

MIE Dashboard is a revolutionary business management and collaboration tool. MIE Dashboard is intended for businesses whose employee's want to share information, collaborate, chat, manage tasks, manage documents and files and other business related tasks. MIE Dashboard can be used in organizations with 1000's of users who want to easily manage their daily business activities.

Many businesses still do not use business tools which are available to help in collaboration so MIE Solutions has released a free version of MIE Dashboard which can be extended by purchasing additional widgets beyond task management, internal company chatting and document management.

Some of the widgets include:

MIE Docs is a revolutionary file management system designed for a single user up to an organization of 1000's of users. File management systems are designed to solve the problems associated with storing, managing, finding and tracking files used throughout an organization. Organizations with hundreds of thousands of lose files each day when files are stored on multiple computers, hard drives and backups. MIE Docs File Management lowers the costs of handling and storing your documents and saves staff time by providing both instant access to your documents and business process automation. MIE Docs centralizes the storage of files into an easy to use virtual drive. MIE Docs has a seamless integration into Windows Explorer which makes integrating with your documents in their native program simple. Right Click, dragndrop, cutandpaste are all available through the virtual MIE Docs drive.

Internal company chat which offers the ability to chat with any business associates without worrying about users chatting outside the company walls. Chats can be associated to tasks and files.

The Tasks widget has four different options that show up they are My Tasks, Completed Tasks, Created Tasks, and Completed Created Tasks. You can add notes to tasks as they are being completed and allow other people to check on the progress of the task.

Full integrated workflow system for tasks and document management. In order to handle change management for the hundreds of thousands of documents a user definable workflow capability has been added to the document management system. Tasks also have a workflow where tasks will be forwarded automatically to the next recipient as steps are completed.

Sticky notes on your desktop are a thing of the past as you now have sticky notes on your computer. These sticky notes show up as editable areas on the computer allowing simple editing. Have you ever tried to share sticky notes, you can now share them because all the MIE Dashboard sticky notes are multiuser aware and can be pushed to other computers who are running MIE Dashboard.

The Journal widget allows anyone to keep any type of electronic information in a simple to use hierarchical interface. Journals can be shared among users and also have the option to be password protected. Journals are basically user defined databases which can store any type of information you desire.

The Calendar widget lets the whole company see what is on the calendar. You can add reminders to the calendar which pop up when due and there is an option to add the Tasks widget to the calendar so that your Tasks appear on it. Calendars can be shared and made private depending on your needs.

Coming soon is a full functioning CRM (Customer Relationship Management System) built right into MIE Dashboard.

MIE Trak ERP production planning software is fully integrated into MIE Dashboard for ease of communication and collaboration.

MIE Solutions is the leading provider of production control software for the entire manufacturing sector. Incorporating MRP, ERP, Scheduling Shop floor data capture (SFDC) with bar coding and costing capabilities. MIETrak (formerly known as FabriTrak) is the market leading software for sheet metal fabricators, precision engineers and manufacturers. Our services also include training, full product support and onsite implementation.

The mission of MIE Solutions is to apply advanced technology to improve manufacturing productivity and quality in the field of fabrication. At MIE Solutions, we do not compromise product quality or service. We strive to satisfy our customer's every reasonable requirement with speed, courtesy and honesty. Our goal is to be known throughout the world for the development and production of innovative products. We endeavor to be regarded as the leading supplier of high technology in the fabrication industry.

MIE Solutions has announced MIE Dashboard.

MIE Dashboard Workgroup Collaboration Software is a revolutionary business management and collaboration tool. MIE Dashboard is intended for businesses whose employees want to share information, collaborate, chat, manage tasks, manage documents and files and other business related tasks. MIE Dashboard can be used in organizations with 1000s of users who want to easily manage their daily business activities. Document management system designed for a single user up to an organization of 1000s of users. File management systems are designed to solve the problems associated with storing, managing, finding and tracking files used throughout an organization. Organizations with hundreds of thousands of files lose files each day when files are stored on multiple computers, hard drives and backups. MIE Docs File Management lowers the costs of handling and storing your documents and saves staff time by providing both instant access to your documents and business process automation. MIE Docs centralizes the storage of files into an easy to use virtual drive.

Pricing and Availability

MIE Dashboard runs under Win2000,Win7 x32,Win7 x64,Win98,WinServer,WinVista,WinVista x64,WinXP.

Further information on the software, as well as its free evaluation copy is available from http://www.mie-solutions.com/mie/index.php/mie-docs-document-management-for-manufacturers/. MIE Dashboard can be ordered directly from http://www.mie-solutions.com.The program comes with an installer and uninstaller for easy handling.

Product page link: http://www.mie-solutions.com/mie/index.php/mie-docs-document-management-for-manufacturers/
Company website: http://www.mie-solutions.comhttp://www.mie-solutions.com
MIE Solutions
MIE Solutions comes from Garden Grove, United States. The company is proud to be part of the following organisations: Association of Shareware Professionals (www.asp-shareware.org - 07117), Educational Software Cooperative (http://www.edu-soft.org - 0573), Regnow (http://www.regnow.com/ - 24724).

For further information about MIE Solutions go to http://www.mie-solutions.com. You will also find all contact details as well as a profil there.
Press releases you might also be interested in
Weitere Informationen zum Thema "Software":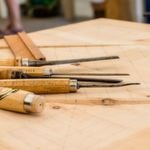 Daran scheitern die meisten CRM-Projekte
Ei­ne CRM-Ein­füh­rung ist ein her­aus­for­dern­des Pro­jekt und da­bei kann trotz in­ten­si­ver Vor­be­rei­tun­gen und en­ga­gier­ter Mit­ar­bei­ter vie­les schief ge­hen. Die­se 7 gro­ben "Schnit­zer" soll­ten Ih­nen ge­ra­de im B2B-Um­feld auf kei­nen Fall un­ter­lau­fen.
Weiterlesen