Virtual London Grows once more
Berlin

, (PresseBox) -
Metaversum, developer of Twinity, the virtual world made of real people and real places, is adding new areas to Virtual London on 30 April. From the interiors of St Paul's Cathedral, a live show from 'Dimitri from Paris' to a weekend full of events, there will be something for everybody in Virtual London.

After successfully expanding Central London to areas including the Buckingham Palace and the London Eye, Twinity, the virtual world made of real people and real places, is expanding once more to bring in the majestic Strand and the vibrant South Bank to Virtual London's members and entrepreneurs.

From 30 April on Twinity members will be able to walk from the west end of London along The Strand, among some of the most famous theatres right up to the Millennium Bridge, on to the South Bank to the Shakespeare's globe, the brick work Tate modern building and back to the Waterloo Bridge.

As a special attraction the entire interior of the St Paul's Cathedral will be made available, enabling all members to view the great dome with all its artwork from the inside. The model will also have reproduction of all the areas, artwork and sculptures present in the Cathedral.

To celebrate this launch there will be a 30 minute live performance by DJ 'Dimitri from Paris' in Virtual London. Known for broadcasting the first ever house music show in France and for producing runway tracks for Chanel, Jean-Paul Gaultier, to name a few, Dimitri will be showcasing tracks from his upcoming album 'Get Down with the Philly sound'. Twinity users will get a taste of the album before it's launched to the world.

Twinity will also have a special offer: 5 entrepreneurs or residents based in and around the newly launched areas can win their virtual office, store or apartment at the same address in Virtual London! Real residents should just send their name and real address to london@twinity.com. Of course, these new areas in Virtual London are also open for business: opening a shop, gallery, music venue, bar or restaurant has never had hipper venues in Virtual London.

Join the Virtual London fan page on Facebook for the latest updates: http://www.facebook.com/virtual.london.

The virtual world Twinity is currently in public beta. Register for free membership at www.twinity.com and start exploring the world today.
Metaversum GmbH
Information about Metaversum and Twinity:

Metaversum develops and operates the 3D mirror world Twinity. The vision behind Twinity is to bring the real and the virtual worlds closer together by building realistic replicas of the world's most vibrant cities in 3D. Berlin, Singapore and London have launched in Twinity, with other exciting cities set to follow them soon. Twinity members can create a personal avatar, explore real cities virtually, move into a 3D home, chat with friends, work, get creative, or just have fun together.

Twinity offers businesses new ways of engaging with real people in real virtual cities. Through virtual shops and branded presences, inworld ad campaigns, product placement, and real and virtual sponsored events, Twinity lets you enter into a genuine, emotive dialog with your target group. Twinity is currently in public beta and open for business. Founded in July 2006 and financed by leading venture capital firms, Metaversum has offices in Berlin, Singapore, Kiev, and Potsdam. More information can be found at www.metaversum.com and www.twinity.com.




Press releases you might also be interested in
Weitere Informationen zum Thema "Internet":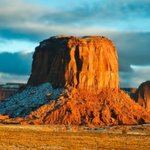 Microservices – Ein Einstieg in die Praxis
Vie­le Un­ter­neh­men wol­len mo­no­li­thi­sche An­wen­dun­gen um­ge­stal­ten und Mi­cro­ser­vice-Ar­chi­tek­tu­ren für mehr Agi­li­tät und Ska­lier­bar­keit auf­bau­en. Doch wie ge­lingt der Ein­s­tieg ins The­ma Mi­cro­ser­vices? Nach wel­chen Prin­zi­pi­en soll­te man ar­bei­ten? Was sind die Er­folgs­fak­to­ren und wo lie­gen die Fal­len? Ein Leitfa­den lie­fert ers­te An­halts­punk­te.
Weiterlesen