Metaio and Kooaba: Taking Mobile Augmented Reality to new Levels
Munich / Zurich / San Francisco

, (PresseBox) -
metaio's exciting new "augmented reality" browser junaio® has extended its capabilities beyond the usual location based internet services. Not only may the user obtain information on nearby POIs such as shops, restaurants or train stations, but the camera's eye is now able to identify objects and "glue" object specific realtime, dynamic, social and 3D information onto the object itself. This unique feature is now being extended through collaboration with kooaba and its visual object search capability, providing access to kooaba's extensive object databases. Initially available on Android, an iPhone release will follow soon.

Using the proven metaio technology of image recognition and object tracking, junaio® is able to identify an object through the phone's camera, access relevant information through visual search and then virtually "glue" information displays onto it, rendered in a way only metaio's augmented reality engine can achieve. By moving the object or camera the user is able to interact with the "glued" augmented reality layer in order to navigate through information, rotate 3D displays, issue game commands, provide feedback, etc.

Peter Meier, metaio's CTO, comments: "We are taking AR to a new level. The combination of Visual Search and Object Tracking is an amazing and highly intuitive way of interacting with objects and information."

Make your message stick with junaio® glue

The combination of server side and client based image processing is the next step towards an ever present and highly accurate information overlay on physical objects in our real world. The future prospects of this augmented vision are tremendous. Useful and entertaining information may be called up based on places or objects around you. Multimedia experiences can be triggered by images, signs, posters, magazines or newspaper pages, packaging or any other object nearby. Ratings, tips, affiliates and other ecommerce functions can be displayed on real products. Advertisers may "augment" their print ads with games or added displays. Museums may offer a guided tour of their art treasures through augmented reality. The possibilities are endless.

The talking CD

As a first example users will be able to take any CD cover and access the related online information simply by pointing their smartphone at the CD. This service is available on junaio® within the kooaba channel. It allows the CD's specific information to be found through kooaba's advanced visual search capabilities and its extensive CD database. The user will then be able to see band related merchandise on ebay, affiliates or customer ratings, the nearby events of the artist and a 3D animation related to the content category. junaio ® then "glues" this information directly onto the camera image of the CD, allowing the user to interact and navigate through these displays simply by rotating the CD.

Dr. Till Quack, kooaba's CTO, says: "CDs are only the beginning. Our database is constantly growing. The visual search and liverendering will be accessible for more and more services and products."

How to get your own information onto junaio®?

The junaio® environment is growing rapidly with exciting content around events, city features, objects, products, news media. If your company or organisation wishes to participate and also make information and messages available on junaio® you need to set up and maintain your own public channel. To get started please contact our team

A movie can be found here: http://www.youtube.com/watch?v=Tz-lYtzKpTo

More information:

http://www.androidpit.de/de/android/market/apps/app/com.metaio.junaio/junaio
http://www.junaio.com
http://www.kooaba.com

About kooaba

kooaba is worldleading in the field of image recognition. kooaba's technology upgrades standard digital images with contextual information about the images content to Smart VisualsTM. kooaba's mobile and desktop solutions based on the company's Smart VisualTM platform allow businesses of all sizes and consumers to get instant information on visual searches, track images, and share, explore, and remember things visually. The Company was founded in 2006 and is headquartered in Zurich with partners in North America and Europe. For more information, visit www.kooaba.com

About junaio®

junaio® is a mobile augmented reality platform that allows users and developers the ability to create content channels in the real world. Users can flip through channels like entertainment, nightlife, travel and many others and see information digitally displayed around by simply pointing their phone. With junaio®'s open API, developers can create state of the art augmented reality applications. junaio® is available as a version for the iPhone and for Android. The Android version includes Object Tracking which allows Image and Object Recognition, leading to totally new fields of applications, especially in the consumer market.

Please find an elaborate technology and company portrait here: http://www.bloomberg.com/avp/avp.htm?N=innovators&T=Bloomberg%20Innovators%20Episode%206&clipSRC=FLASH/innovators/innovators_episode6_reality.flv
metaio GmbH
As the worldwide leader in augmented reality technology, metaio develops software products for visual interactive solutions between the real and the virtual world. Based on the software platform Unifeye, 3Danimations can be integrated seamlessly into livevideo streams respectively into pictures of the user's real environment. Founded in February 2003, metaio currently employs 60+ people at three different locations. The company is headquartered in Munich with the subsidiaries metaio Inc. located in San Francisco USA and metaio Asia in Seoul. metaio has been working with more than 340 renowned customers from different industries and geographical locations. Among them: BMW, LEGO, Daimler, Siemens, Toyota, Peugeot, Adidas, Bertelsmann, MINI, Popular Science, Focus Features and Volkswagen.
Press releases you might also be interested in
Weitere Informationen zum Thema "Software":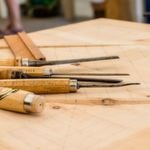 Daran scheitern die meisten CRM-Projekte
Ei­ne CRM-Ein­füh­rung ist ein her­aus­for­dern­des Pro­jekt und da­bei kann trotz in­ten­si­ver Vor­be­rei­tun­gen und en­ga­gier­ter Mit­ar­bei­ter vie­les schief ge­hen. Die­se 7 gro­ben "Schnit­zer" soll­ten Ih­nen ge­ra­de im B2B-Um­feld auf kei­nen Fall un­ter­lau­fen.
Weiterlesen