Functional Printing Enables Next Wave of Mass Produced Electronic Goods
Frankfurt am Main

, (PresseBox) -
Largearea, organic and printed electronics - complementing traditional siliconbased microelectronics - is at the threshold of mass production, promising a host of thin and lightweight, flexible and robust products. They are manufactured at very low cost by extending well established graphic printing techniques - layering very thin stacks of electronic components, semiconductors, insulators and barriers on polyester substrates. Functional printing enables a multitude of novel applications such as organic solar cells, OLED displays and wallsized OLED lighting, ereaders, flat batteries, RFID tags, sensors and actuators for ambient intelligence in textiles and smart packaging, even lowcost electronic gadgets suited for onetime use - easily integrated in our familiar living surroundings.

LOPE-C 2010 (Largearea, Organic and Printed Electronics Convention), the annual conference and exhibition of the OE-A, held May 31 to June 2, 2010, at the Congress Center, Messe Frankfurt, Germany, will demonstrate the latest process technologies and applications to a worldwide audience of technologists, investors and endusers.

Low Cost Electronics: Printed Roll to Roll

Functional printing of massproduced organic electronics is based on various rapidly evolving processes: flexographic printing, a subset of relief printing, transfers the ink from a printing form to plastic substrates. A variation of flexo is gravure printing, in which the printing pattern is defined by very small cups engraved in a printing cylinder. Gravure is a lowpressure technique enabling the use of organic dissolvent. Offset, a flat printing technique widely used for highvolume graphics and delivering excellent resolution at a very high throughput, is an additional option.

Screen printing is another high potential for mass producing organic electronics. Currently applied in PCB manufacturing, screen printing defines the printed pattern through an opaque mask applied to a fine mesh. By applying pressure the ink is forced onto the substrate in the nonmasked areas. Rotary screen printing allows printing in thick layers, rolltoroll.

"Rolltoroll printing opens up new opportunities for mass producing organic devices and systems," says Dr. Christian Maas of Werner Kammann Maschinenfabrik in Bünde, Germany. "Highend screen printing is a versatile basis for highly productive printing and coating applications." Among them, says Maas, are smooth and evenly spread electrodes for defibrillators, disposable glucose test strips, flexible batteries customizable for small portable products, antennas for RFID tags and automotive sealing devices.

A detailed overview of the various printing and patterning technologies as well as current and future applications is given in the "OE-A Roadmap for Organic and Printed Electronics" recently published by the Organic Electronics Association (OE-A).

Inkjet Printing for High Throughput Manufacturing

A strong contender for the printing of organic electronics is inkjet printing. Well known as a ubiquitous office appliance, inkjet uses very small droplets of ink, which are ejected onto the substrate through thermal or piezoelectric effects. Feature sizes of a few micrometers have been achieved. A very important, distinctive property of inkjet is that, due to its digital definition of the printed pattern, each subsequent impression can be different, allowing individual layouts and signatures.

"Inkjet has a bright future in the deposition of digital materials on organic substrates," says Martin Schoeppler, CEO and President of FUJIFILM Dimatix, Santa Clara, CA, USA. Using multiple printheads in parallel tremendously increases throughput - evolving inkjet to a highquality mass printing technology. "The opportunities are unlimited," Mr. Schoeppler says, "ranging from polymer solar films, flexible polymerbased lighting elements, electronic books and paperlike electronic products to intelligent packaging featuring interactive displays and controls for consumer products."

Atmospheric and Vacuum Coating Processes

There is a host of other patterning techniques, such as laser ablation, vacuum deposition, soft lithography and largearea optical lithography, or solution coating techniques like slotdie, wirebar or curtain coating. Vacuum deposition processes show great potential for largearea rolltoroll patterning and are pursued by Fraunhofer IPMS in Dresden, Germany. At its core is depositing functional layers for organic photovoltaics and OLED lighting devices on flexible substrates.

As an alternative, an atmospheric plasmabased powder coating technology for micro- and nanoparticle deposition has been developed by Reinhausen Plasma of Regensburg, Germany. "Plasmadust," as the process is called, works with materials such as Al, Cu, Zn and polymers, achieving high deposition rates at a low temperature load of the substrate. Among the applications are plasma and laser sintering, solar cell wafer metallization, and the manufacturing of thinfilm batteries and fuel cells.

Enabling Electronics Everywhere

Largearea, organic and printed electronics in its various production technologies is enabling vast opportunities for attractive consumer goods and intelligent packaging. Interactive periodicals, combining print and online content, are close to being introduced. Also on the agenda are medical applications, organic photovoltaics and lighting. The midterm outlook for organic and printed electronics is evidenced in the current third edition of the official OE-A Roadmap White Paper. The latest progress in products and processes will be demonstrated handson at LOPE-C 2010.

About LOPE-C

LOPE-C (Large Area, Organic & Printed Electronics Convention) is the leading, fully industrysponsored annual conferences and exhibition of organic and printed electronics. LOPE-C presents the economic trends and the scope of scientific achievements in the field. The convention focuses on the production and application of organic and printed electronics. LOPE-C 2010 is held May 31 to June 2, 2010 at the Congress Center of Messe Frankfurt, Germany. It is jointly organized by the Organic Electronics Association (OE-A) and Messe Frankfurt Ausstellungen GmbH. www.lope-c.com

About OE-A

Formed in 2004 as a Working Group within VDMA (German Engineering Federation), the OE-A (Organic Electronics Association) is the foremost professional body representing the worldwide organic and printed electronics industry. With more than 120 members throughout Europe, North America, Asia and Australia, OE-A represents the entire industrial value chain. The OE-A Roadmap, fixing time lines for applications and technologies, is now out in its third edition (2009). www.oe-a.org
Messe Frankfurt Exhibition GmbH
Messe Frankfurt Ausstellungen GmbH is a fully owned subsidiary of Messe Frankfurt GmbH. At an annual turnover of €440m (2008), Messe Frankfurt is the world's largest fair company operating their own fair grounds. The globally active holding operates a worldwide network of 28 daughter companies, five branch offices and 52 international distribution partners and representatives. With this broadbased structure, Messe Frankfurt is present in more than 150 countries, with important industry events in more than 30 locations. In 2008, Messe Frankfurt organized a total of 102 fairs, 60 of which took place in foreign countries.
Press releases you might also be interested in
Weitere Informationen zum Thema "Elektrotechnik":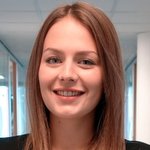 So steigert Predictive Maintenance die Produktivität
Die Pro­duk­ti­ons­hal­len von Groß­un­ter­neh­men sind nicht sel­ten mit An­la­gen und Ma­schi­nen im Wert von meh­re­ren Mil­lio­nen Eu­ro ge­füllt – In­ves­ti­tio­nen, die durch­aus als st­ra­te­gi­sche Er­folgs­fak­to­ren zäh­len. Da­mit sich die­se im vol­lem Um­fang aus­zah­len, ist es ent­schei­dend, Still­stand­zei­ten zu ver­mei­den, denn nur ei­ne ar­bei­ten­de An­la­ge ist pro­duk­tiv. Um dies zu ge­währ­leis­ten ge­winnt Pre­dic­ti­ve Main­tenan­ce, die vor­aus­schau­en­de War­tung, im­mer wei­ter an Be­deu­tung.
Weiterlesen