InnoTrans 2008: The latest technology on display, world debut for several products
Railway technology with numerous highlights / International Trade Fair for Transport Technology from 23 to 26 Sept. in Berlin
Berlin

, (PresseBox) -
Visitors to InnoTrans 2008 in Berlin can expect to see a number of trains and trams that are making their world debut, along with many other examples of advanced technology. In four months time, on 23 September 2008, the doors will open on the world's leading exhibition of rail transport technology.

The stand-out exhibits at the seventh InnoTrans will include some world premieres for Bombardier Transportation, with the BOMBARDIER TALENT 2 local and regional train and the BOMBARDIER FLEXITY tram. Alstom is introducing its new high speed train, the AGV, along with a new regional train, the CORADIA LIREX. Vossloh Kiepe is presenting its production-ready hybrid technology for use on regional trains, while Voith Turbo will be exhibiting its new programmable TracSys vehicle control system.

Bombardier Transportation: The Climate is Right for Trains

"Our stand in Hall 2.2 covers almost 600 square meters and here visitors can learn all about our innovative technologies for cutting emissions and energy consumption", explains COO Wolfgang Tölsner, who is responsible for Bombardier Transportation's worldwide operations. He points out, for example, that the environmentally friendly BOMBARDIER EBI Drive Style Manager for trains and trams can be "experienced" interactively.

The presentation will provide graphic illustrations of how savings of up to 30 per cent can be achieved with the BOMBARDIER MITRAC Energy Saver. Tölsner draws attention to the slogan that has been adopted for the Bombardier presentation at this year's trade fair, "The Climate is Right for Trains", and the company occupies a display area that is almost twice as large as it was two years ago. The exhibits at this year's InnoTrans are rounded off by a number of vehicles and rolling stock on 270 metres of track. In Tölsner's opinion two of the products making their world debut are the absolute highlights of the fair: the new BOMBARDIER TALENT 2 train for local and regional services and the equally new BOMBARDIER FLEXITY tram for Berlin. Also making its first appearance is the SPACIUM 3.06, the prototype of the new train for local services in the Ile de France, which encompasses the greater Paris region.

Alstom: Advanced technology and comprehensive transport solutions

The new AGV high speed train and the new CORADIA LIREX regional train form the focus of the display at InnoTrans by Alstom, using the slogan "Alstom, an innovative company with advanced technology, an outstanding partner for complete transport solutions". AGV is short for Automotrice Grand Vitesse and is the latest high speed train from Alstom. The single-deck, ultramodern train has articulated wheel truck units, a technology that has already helped to make the French TGV so successful, as well as a new drive system layout. It has been designed to reach top speeds of 360 kph. "The first customer, Italy's new railway operating company NTV, Nuovo trasporto Viaggiatori, has already been signed up for the AGV", reports Dr. Martin Lange, General Manager Alstom Transport Deutschland.

The second of this exhibitor's highlights is the CORADIA LIREX, the new addition to the CORADIA Continental series. According to Dr. Lange: "Up to 95 per cent of these attractive and powerful regional trains can be recycled, and they have also been designed to meet the needs of the disabled." He points out that these vehicles have been developed and manufactured at Alstom's most important production plant, the competence centre for regional trains at Salzgitter. It is planned to begin operating these trains at the end of 2008.

Vossloh: Understanding Mobility

The joint presentation by the companies belonging to the Vossloh group at InnoTrans 2008 takes place under the slogan "Understanding Mobility". "Vossloh has a profound under-standing of railway technology and of the factors linking transport markets", is how Dr. Norbert Schiedeck, Member of the Board of Vossloh AG, explains the slogan that has been adopted for this trade show, adding that the group and its products are being presented on three stands occupying a total area of some 1,400 square metres. The main stand in Hall 26 has been designed as a forum for communication. Each day during the trade show prominent speakers will be presenting technical papers and the product highlights will be featured in a series of presentations. Opportunities will also be provided for discussions with experts in relaxed surroundings. "We will be providing details about our latest developments in a compact form", explains Dr. Schiedeck.

The exhibits will include hybrid technology for local transport systems that has been developed by Vossloh Kiepe and is now ready for mass production. This drive system enables substantial reductions to be made in the fuel consumption of urban buses and exhaust gases can also be minimised. The hybrid drive has already proved its effectiveness under practical conditions, for example in the 24 metre-long hybrid, double articulated bus, the "LighTram", which has been developed jointly with Carrosserie HESS. Carrosserie HESS is also attending InnoTrans 2008.

Siemens: Complete Mobility

At this year's InnoTrans the Mobility Division of Siemens AG, a supplier of integrated transport and logistical solutions, will be presenting a number of intelligent approaches for interlinking different transport systems, according to the CEO Dr. Hans-Jörg Grundmann. Under the slogan "Complete Mobility" the display will show how capabilities in the operational management systems for rail and road transport can be linked with solutions for airport logistics, the automation of postal services and the supply of power to the railways, as well as with local, regional and long distance rail vehicles and advanced service concepts. The CEO of the Mobility Division regards InnoTrans as the world's most important trade show for rail transport technology. "This year we are using this event to present a hands-on display featuring 'complete mobility', in the form of integrated solutions for more efficient passenger and freight transport", states Dr. Grundmann. The Siemens stand will again be located in Hall 4.2. The company also plans to use the southern section of the open air grounds to present a number of new vehicles and infra-structural solutions for local and long distance services.

Voith Turbo: Moving the Trains of the World

Voith Turbo, which specialises in hydrodynamic drive, coupling and braking systems for use on the roads, rail and water as well as in industry, is exhibiting its current range of products at InnoTrans 2008 as well as a number of innovative new developments. The presentation in Hall 1.2 in the "Railway Technology" section has been organised under the slogan "Moving the Trains of the World". One of the highlights is the new programmable vehicle control system known as TracSys, which has been designed to meet all the most exacting requirements of the rail industry. This means that it is robust and reliable, its modular design makes it highly adaptable and enables it to be expanded at any time. The integrated functions of this system enable the control tasks of individual components and those of entire management systems to be carried out. Voith Turbo Scharfenberg will be using InnoTrans to provide details about its ability to supply complete front-end modules, automated couplings and side buffers for the KTX II. In addition to front ends Voith Turbo has also received the first orders for 80 wheel-set drive systems for this derivative of the TGV.

About InnoTrans

The seventh InnoTrans will be taking place from 23 to 26 September 2008 on the Berlin Exhibition Grounds. Already some 1,650 exhibitors have registered to attend, which is higher than the 2006 figure. The display area in the halls and on the open air grounds exceeds 130,000 square metres, compared with 100,000 square metres two years ago. The rail track area is being increased and by the time the trade show starts it will extend to more than 3,000 running metres. All these developments are enabling InnoTrans to further consolidate its position as the world's leading business platform for the industry. Some 70,000 trade visitors from more than 100 countries are also expected. InnoTrans is organised by Messe Berlin GmbH.
Press releases you might also be interested in
Weitere Informationen zum Thema "Fahrzeugbau / Automotive":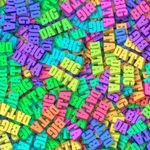 Warum Big-Data-Analysen oft scheitern
Rund zwei Drit­tel der 152 Na­mur-Mit­g­lieds­un­ter­neh­men sind da­von über­zeugt, dass die Da­ten­ana­ly­se prin­zi­pi­ell zur Opti­mie­rung von An­la­gen ge­eig­net ist. Die Um­set­zung von Big-Da­ta-Ana­ly­sen ver­läuft je­doch in den Be­trie­ben eher sch­lep­pend, wie ei­ne Um­fra­ge der Tech­ni­schen Uni­ver­si­tät Mün­chen er­gab. Die Wis­sen­schaft­ler er­klä­ren, warum das so ist und warum Big-Da­ta-Ana­ly­sen oft schei­tern.
Weiterlesen