New search engine turbo-charges searches providing visual previews
MelZoo.com provides an addictive, fun and relevant search experience
Bradenton, Florida

, (PresseBox) -
MelZoo.com announces the launch of a new search engine that is like no search engine ever seen. MelZoo developed a search engine that provides the results of the search on the left side of a window while the actual web site (preview) is framed on the right. The correct web site is displayed immediately as the mouse hovers over each individual search result on the left.

This new search engine speeds up the search process in multiple ways:
- Users do not have to flip back and forth between the web site and the search engine.
- Users do not have to click on individual search results.
- Users do not need to have multiple tabs or windows open in their browser.
- Sites load quicker.

MelZoo.com displays all findings on one convenient page, instantly available to the user without additional clicking efforts or waiting time. This new search engine leaves the user with an exciting and highly addictive experience.

MelZoo.com's advantages leave other search engines in the 'stone ages' and are sure to become the new standard for all searches. MelZoo.com has improved the experience of browsing the internet in a totally different and completely new way.

"For years people have used an old technique, text only, to browse the web. MelZoo.com has revolutionized the way users will browse the web," explains Alex De Backer, CEO of MelZoo.com. "In addition MelZoo.com is also a welcome evolution for the advertisers as it offers them higher quality visitors at a lower cost."

MelZoo's innovative search features are just as beneficial to advertisers as they are to searchers.

Thanks to the search engine's preview function, only true and meaningful hits will be charged as cost per click. Accidental visitors are limited because advertisers are not charged for users that only preview their web site. MelZoo.com is the first search engine to offer this protection and addedvalue to advertisers.

Should you desire to have an interview with Alex De Backer, CEO of MelZoo, please do not hesitate to contact us via e-mail (cedric.pauwels@peakcom.eu) or by phone on +32 2 454 55 55. We are glad to arrange an interview on this innovating new search platform.
MelZoo LLC
MelZoo.com aims at becoming one of the most mind-blowing mega projects ever on the Internet. MelZoo.com has the potential to become number 1 in the search market, thanks to a much better user experience and higher quality traffic for advertisers. MelZoo.com is a virtual place where top level professionals collaborate to create the most effective and innovative search engine. MelZoo.com is bringing the smartest brains in the business together to become the world's most popular search engine.
Press releases you might also be interested in
Weitere Informationen zum Thema "Internet":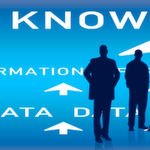 Was ist Database as a Service (DBaaS)?
Bei Da­ta­ba­se as a Ser­vice han­delt es sich um ei­nen cloud­ba­sier­ten An­satz zur Ver­wal­tung und Spei­che­rung von Da­ten. Ein Cloud-Pro­vi­der stellt re­la­tio­na­le oder nicht-re­la­tio­na­le Da­ten­ban­ken be­reit, auf die der Nut­zer über das Netz­werk zu­g­rei­fen kann. Die Ab­rech­nung er­folgt nut­zungs­be­zo­gen.
Weiterlesen