GO-LIF(TM) Received CE Clearance: Mazor Accelerates Its International Multi-Center Clinical Trial for GO-LIF
Caesarea Israel

, (PresseBox) -
Mazor Surgical Technologies Ltd. (TASE: MZOR) announced today that it is expanding its GO-LIF - Guided Oblique Lumbar Interbody Fusion clinical trial in Europe & Israel, following the CE mark approval for GO-LIF and the latest results of the biomechanical and pilot clinical studies presented at SAS London proving GO-LIF's safety and efficacy in spine stabilization. These studies presented at SAS London by Dr. Isador Lieberman and Dr. Selvon St. Clair of the Cleveland Clinic Foundation in the US, highlighted the biomechanical superiority, safety and feasibility findings concluded from recent extensive biomechanics studies.

GO-LIF - Guided Oblique Lumbar Interbody Fusion is an innovative spine surgical procedure developed by Mazor in partnership with the Cleveland Clinic Foundation, under a strategic joint development agreement signed in April 2008. This procedure enables spinal fusion by insertion of the GO-LIF MFS proprietary screws into the patient's vertebra using a minimally invasive surgical technique and accurate guidance provided by SpineAssist®, Mazor's miniature robotic device.

The GO-LIF construct consists of 2 proprietary screws replacing the traditional 4 screws & 2 rods construct for spine stabilization. GO-LIF procedures may be performed using straight-forward open, minimally invasive and percutaneous approaches to stabilize the lumbar spine in conjunction with spinal fusion.

For patients, the GO-LIF procedure provides significant clinical benefits including:

- Bio-mechanical superiority, as the screws neutralize the instantaneous axis of rotation.
- Sparing soft and hard tissue including pedicles within the stabilized construct.
- Reducing the risk of muscle and nerve irritation due to less metal implants in the body.
- Benefits associated with a minimally invasive and percutaneous procedure.

The first GO-LIF procedure was successfully performed 6 months ago at Carmel Hospital, Israel by Dr. Bruskin and Dr. Silberstein. The patient was able to return to normal routine after only 72 hours and the 6 month follow-up x-ray clearly showed that the construct is intact. Since then, several cases have been performed both in Germany and Israel.

An international multi-center clinical trial has successfully commenced in 8 centers in Germany and Israel and additional centers such as Switzerland will join shortly, pending hospital IRB and ethical committee approvals. Mazor is in the process of identifying 10 additional centers, which may be interested and qualified to participate in the GO-LIF study.

Forward Looking Statements

This press release contains information regarding continuation of GO-LIF development, its marketing and additional usage, which is forward looking information according to the stock market law of 1968 that is based on the data, which the company withholds as of this report date. There is no certainty regarding continuation results of development of the GO-LIF procedure, its marketing options or usage that may be caused by external factors that are not controlled by the company.
MAZOR Surgical Technologies (HQ) Ltd.
Founded in 2001, Mazor Surgical Technologies is dedicated to the bringing to the market innovative medical devices including, orthopedic & spine surgical procedures and 3D imaging. Mazor's proprietary technologies enable a safer surgical environment for patients, surgeons and OR staff, by utilizing miniature robotic, imaging and implant technologies. Mazor's corporate headquarters is located in Caesarea, Israel and regional offices are located in the US and Germany. Other worldwide geographies are supported by distributors. For more information, please visit us at www.mazorst.com or contact us at info@mazorst.com.
Press releases you might also be interested in
Weitere Informationen zum Thema "Medizintechnik":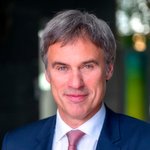 Lieber Künstliche Intelligenz als menschliche Dummheit?
"Wenn sie an Ihr Pri­vat­le­ben den­ken: In wel­chen der fol­gen­den Si­tua­tio­nen wür­den Sie eher die Ent­schei­dung ei­ner Künst­li­chen In­tel­li­genz ak­zep­tie­ren als die ei­nes Men­schen?" So lau­te­te die Fra­ge­stel­lung ei­ner Um­fra­ge, die von Bit­kom Re­se­arch durch­ge­führt wur­de.
Weiterlesen