MindGenies, an ICANN accredited registrars has started .ASIA Landrush for its customers and domain resellers.
MindGenies is an ICANN accredited registrars and always try to add new features to existing products and services. Dot ASIA is the Sponsored Generic TLD (sTLD) from Asia and for Asia to cover the largest market of the world and to earn more revenues
Noida

, (PresseBox) -
MindGenies is providing various services to its domain resellers with full support so that the Resellers can grow more effectively without any hindrances. As you know that MindGenies is an ICANN accredited Registrar and Global Certification Authority for SSL Certificates..

Dot Asia has launched its Landrush on 20 Feb 2008 and the prices are different for different providers but we provide you the lowest price in the industry. The main goal of .Asia organization is to create a regional significance so that the more than 50% of population needs of the Pan-Asia and Asia Pacific Internet community come into a single region. In a survey found that over 64% of the Internet's populations are non-English speakers and those Asian languages alone make up 33% of the online population (Global Reach).

The internet is playing most important role in the market of Pan-Asia and Asia-Pacific region. As every businessmen wants to cover the whole market in a short spam of time which can be done via online marketing with the help of .Asia this is largest market in the globe. For example, if a company establishes an Asia headquarters in India and wants to sell the products in Asia community then .Asia is much more beneficial for that firm. Hence we can say that regional address may also help local companies to overcome biases when they expand outside their home market and want to go globally.

This domain can be used by individuals, businesses, organizations as well as community groups. Asia consists of multicultural and different community in different region. This domain must remove the gap created between the different regions in Asia and try to make the whole Asia into a single market. By .Asia not only the commercial entities will get benefited but every single user gets benefited from this domain. .Asia will never be affected by geographic as well as the demographic but benefited to that regions.

If you are interested to do business globally, then must buy .Asia because you can do businesses in every area like regional companies in Asia, local companies trying to expand their business in Asia, NGOs, and Airlines etc. easily and in a very simplified manner which can't be even imaginable by you in this competitive world.

MindGenies sells and offers Free Domain Reseller account for .com, .net, .org, .info, .name, .biz, and .in, .us, .co. in and now .asia with the lowest price in the market .If you want to check out he price, check right now, we will provide the lowest price not to cover the market but to provide you the best features so that you can come up as soon as possible to tackle the competition in this competitive world.

http://www.dotcomgenie.com
Maya Gupta
MindGenies is primarily into Internet services and solutions. We specialize in helping organizations integrate their businesses with the Internet right from the basic building blocks like website, to more complex solutions built for specific industry verticals.
Press releases you might also be interested in
Weitere Informationen zum Thema "Internet":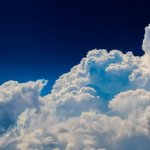 Unify geht unter dem Atos-Dach in die Wolke
Seit der Über­nah­me durch Atos hat Uni­fy tur­bu­len­te Zei­ten hin­ter sich. Doch die­se sol­len nun der Ver­gan­gen­heit an­ge­hö­ren. Man blickt nach vor­ne. Und dort war­ten Cloud-Lö­sun­gen, Ser­vice-An­ge­bo­te und ein Fo­kus auf den in­di­rek­ten Ver­trieb.
Weiterlesen