FachPack 2016: New EVOLUTION SoniXs MS-6 heads widely-varied Mosca product range
First side seal machine with ultrasonic technology / Ready for Industry 4.0 applications with full network functionality / High-quality strapping solutions for entry-level to high-end requirements
Waldbrunn

, (PresseBox) -
Mosca GmbH is presenting its unique EVOLUTION SoniXs MS-6 at this year's FachPack. Visitors can see the first side seal machine with SoniXs ultrasonic technology at Booth 4A-513 in Hall 4A. The latest model from the strapping experts at Mosca features full network functionality, variable frame sizes, and many more advantages for optimizing production. Along with other strapping machines from the EVOLUTION series, the Mosca display includes everything from entry-level machines to high-end models and pallet strapping systems.

The focus of the Mosca display at FachPack 2016 is on the EVOLUTION series. This line features modular construction with standardized components for quicker assembly and easy disassembly without tools for maintenance, etc. At the heart of the series is the Standard-6 sealing unit that can be equipped with either heat-welding or the patented SoniXs ultrasonic technology to seal the straps – using the same mechanical system. The Standard-6 strap path can be used in all machine classes and points to the future direction of Mosca strapping technology.

World-first: side-seal unit with ultrasonic

Mosca has created the latest development in the EVOLUTION series: SoniXs MS-6 – the world's first side seal machine with SoniXs technology. This machine is available in Base and Pro versions in combination with the matching feeding mechanisms and will be presented for the first time at FachPack 2016. The sealing unit is positioned on the side of the machine body for easier strapping of heavy products or items transported close to the ground, such as furniture or household appliances. The Pro version is fully network-compatible, bringing side-seal strapping machines into the Industry 4.0 era. "This means, for example, that we can run a diagnosis via online remote maintenance. We gladly offer this service because it is uncomplicated and convenient for our customers," explains Christian Zwieb, who is in charge of product management at Mosca. With upstream and downstream feeding mechanisms, the SoniXs MS-6 is fully automatic and can be easily integrated into existing production lines. It processes machine-compatible PP, PET and PLA straps with a width of 5, 6, 8, 9, 10 and 12 mm. Other advantages, including a frame with flaps, ergonomic strap threading, and an optional fully-automated double strap dispenser, make the EVOLUTION SoniXs MS-6 a versatile premium product.

The world of strapping: A perfect Mosca solution for every application

Mosca is also presenting other EVOLUTION series units at FachPack 2016, including the multifunctional EVOLUTION SoniXs MP-6 B with three different frame sizes from 600 x 600 mm to 1000 x 800 mm. This compact machine can be manually switched between different strapping modes. The integrated infeed and outlet conveyors make it an excellent entry-level fully automated machine. It also features a top-of-the-line Standard-6 sealing unit and modular construction. Coils can be changed from either the front or the side. Optional features include a hold down device, automatic strap tension adjustment, table extensions and much more.

The Mosca strapping experts offer a solution that is perfect for the food processing industry. The EVOLUTION SoniXs MP-6 R-VA is made entirely of stainless steel, aluminum, and other corrosion-resistant materials. Its high IP protection means it can be regularly cleaned with a water jet without suffering any damage. The unit has a built-in product transport system and can be easily integrated into any fully automatic production line. Extremely low energy consumption is the hallmark of the EVOLUTION SoniXs MP-6 R-VA. The unit comes with CE marking and a Declaration of Conformity and is delivered ready for immediate operation.

The top-of-the-range EVOLUTION SoniXs TR-6 Pro is equipped for the highest strapping performance requirements and the demands of Industry 4.0. Along with a range of different strapping programs, positions and settings that can be easily selected on the HMI touch panel, users can integrate the unit into many standard control platforms via different communication channels. The user-friendly Mosca software interface makes it easy to set different machine parameters for the components from one location.

Outstanding entry-level units

Mosca supplies manual and automatic units equipped with high-level technology. The attractively priced, entry-level RO-M FUSION and MO-M-8 units will be on display at FachPack. Both are equipped with heat-welding systems and electronic temperature regulation and feature user-friendly coil changing and threading systems. The models have a super-soft strapping option for fragile packages. While the manual MO-M-8 works without a strap guide frame, the automatic RO-M FUSION allows the user to choose between different frame sizes. The unit is factory equipped with two pedal switches and a functional, 180-degree rotatable control panel for effective, ergonomic operation.

As an automated table model, the EVOLUTION RO-MP-6 T goes one step further. Installed with the Standard-6 series, the versatile unit supports sonotrode or heat welding and is suitable for a particularly wide product range. An additional pedal switch and automatic strap tension adjustment with package height scanning ensures uncomplicated, efficient strapping.

High-performance pallet strapping

Equipped with a SoniXs ultrasonic sealing unit, the fully automated KZV-111 quickly and reliably straps bulky, frequently changing packages. The modular construction uses a single basic frame for the feeding mechanisms, allowing the conveyor height of the KZV-111 to be freely adjusted from 300 to 650 mm. The movable sealing top platen makes it possible to strap packages of different heights, and the units can be easily integrated into existing production lines. Its sheet metal construction makes the narrow sealing top platen extremely light and therefore highly dynamic and energy-efficient. A strap tension balance system distributes the strap tension evenly across the entire package – a special advantage for rigid products. The strap tension is virtually the same at every strapping point to ensure reliable stability.

Mosca GmbH presents a selection of its products in Hall 4A, Booth 4A-513.
Mosca GmbH
Mosca GmbH is a system supplier, developer and producer of high-quality strapping machines, strapping materials and safety systems for transporting goods for professional and industrial use. The machine portfolio ranges from universal devices with a wide range of applications, to fully automated high-performance machines that can be integrated into any higher-level automation line. Mosca produces strapping material out of PP and PET in one of the most modern sites in Europe. Mosca's international distribution, service and consulting network enables global service for customers. The family company was founded in 1966 and is based in Waldbrunn between Heidelberg and Heilbronn, Germany. In 16 offices worldwide, Mosca employs around 850 employees. With continuous new developments, the strapping experts have maintained quality and technology leadership in the strapping sector for 50 years. Further information can be found at www.mosca.com
Press releases you might also be interested in
Weitere Informationen zum Thema "Produktionstechnik":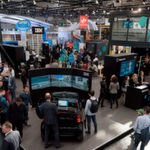 22 IIoT-Plattformen, die Sie kennen sollten
Platt­formö­ko­no­mie ist ein zen­tra­les The­ma der Han­no­ver Mes­se 2018 – ge­nau­er der Di­gi­tal Facto­ry. Von AXOOM und Ama­zon Web Ser­vices über Mi­cro­soft und Goog­le bis Sie­mens: Fast al­le Big Play­er in Sa­chen IIoT-Platt­for­men sind am Start. 20 in­ter­es­san­te Lö­sun­gen ha­ben wir für Sie zu­sam­men­ge­s­tellt.
Weiterlesen