Launching a successful future with existing press equipment
Strong team: pressupdate variety and maintenance contracts
Augsburg

, (PresseBox) -
Looking to expand your product portfolio? Want to improve your productivity and working conditions? With its pressupdate range, manroland web systems offers tailor-made, practical solutions for existing presses, which guarantee the greatest benefits when regularly maintained throughout their service life.

All around the world, customers of manroland web systems use pressupdate services to increase the efficiency and availability of their existing printing systems and reduce costs. This allows printing and publishing companies to consistently meet current market demands. The pressupdate concepts: refurbishment, retrofit, reconfiguration, and upgrade.

Refurbishment: one general overhaul, please

Refurbishment involves a thorough inspection of the press by experts, followed by a general overhaul. The original print and production quality of the printing press is preserved and the life cycle can be reset to day one. This is also the objective of the South China Morning Post (SCMP) within the scope of an extensive pressupdate package including refurbishment, retrofit, and upgrade elements. SCMP successfully offers high printing and design quality to its readers and advertising customers while maintaining consistently high standards. This is why Brilliant Star Printing Services Ltd. in Hong Kong, a 100 percent subsidiary of SCMP and responsible for contract printing, decided to invest in a new GEOMAN. The printing company is also readying its existing presses, a GEOMAN from 1999 and the REGIOMAN from 2005, for future challenges. What do pressupdate services entail? In addition to a general overhaul, both printing systems will receive an upgrade in the form of a reduced web width, from 1,524 mm to 1,370 mm. In the future, important tasks will be coordinated for all three printing systems, the new GEOMAN as well as the existing presses. This involves a retrofit for remote maintenance for greater production reliability, as well as an upgrade in production planning with a modernized PPM station. The electronics and press controls of the tried and tested GEOMAN will also receive new PECOM components. The pressupdate measures will be implemented in parallel in the fall of 2012.

Retrofit: get started with new drive

Retrofitted controls and drives increase the efficiency of existing printing technology and ensure top performance. The publishing company Imprimerie Saint Paul (ISP) in Luxemburg ("Luxemburger Wort") chose to take advantage of this opportunity and overhaul its COLORMAN press, originally installed in 1997. This press is equipped with five eight-couple towers, two folding units, and a PECOM 95 system, and will now receive a complete electronics retrofit. The changes will be phased in by March 2013. The retrofit will start with audits to create an as-is system analysis. The next phase will involve the conversion of the section control together with the shaftless drive system, and the modernization of the planning and control console level with new control consoles and improved touchscreen operation. Finally, the printing unit computer and folder computer will be overhauled and converted for the latest Ethernet network technology. The goal of the retrofit measures is to increase the availability of all electronic components while minimizing complexity and achieve greater efficiency through new software that improves the automation processes and thus helps reduce waste. During the conversion of both press sections, production will continue as usual without any negative impact.

Reconfiguration: Color makes attractive

Reconfiguration can be used to change and expand the properties and appearance of printed products. Press expansions are often implemented with a clever combination of new and existing press technology. This makes it possible to boost capacities and increase color or the number of newspaper pages. Increased capacities in four-color printing was also the objective of "O Globo" in the Brazilian city of Rio de Janeiro. One motive for this newspaper was the ability to provide attractive reporting for upcoming major events: the 2014 FIFA World Cup and the Olympic Games two years later. The GEOMAN printing line at O Globo is 245 meters in length – approximately two and a half soccer fields. The three identically constructed GEOMAN presses, with a combined total of 162 inking units, 48 reel splicers, and six double folders, were installed in 1998. Even today, this is still one of the world's longest newspaper printing systems. The reconfiguration project encompasses two eight-couple towers, as well as two H printing units and six inking units that supplement the printing towers for enhanced four-color printing.

Upgrade: increased efficiency, more creativity

Upgrades increase the efficiency and creativity of existing newspaper printing systems. By selecting options such as the automated QuickStart function for waste reduction or plow folds for the production of new advertising forms, printing companies can remain flexible and respond to changing conditions throughout the investment cycle. More narrow formats are one of the latest trends. They give the Irish Times the opportunity to stand out with a new, attractive appearance, while simultaneously saving costs. The high-quality newspaper from Dublin has chosen this route to create new impulses in the newspaper market on the Emerald Isle. To give the broadsheet a more manageable format, the GEOMAN system, installed in 2001, will also receive an upgrade. The project implementation will be rapid and customized to ensure fast amortization: ordered in July 2012, the delivery and conversion are scheduled to take place by the end of this year. The Irish Times, with numerous awards for its journalistic and print quality, wants to benefit from two main advantages of the more narrow format: a new, fresh appearance and a rapid return of investment through cost savings.

Maintenance and service contracts: on the safe side

Long-term cooperation between the printing press manufacturer and customers continues after the conclusion of pressupdate projects: maintenance and service contracts continuously guarantee the cost effectiveness and quality of production. One of the latest projects is here the Mittelbayerisches Druckzentrum in Regensburg, Germany. The company has relied on quality maintenance from the very start. In 2010, the COLORMAN, XXL was installed as one of the world's most modern newspaper printing presses. Since then, the company utilizes service and maintenance products from manroland web systems. During the project and intensive team work involved, a relationship of trust developed with the customer. The result of this cooperation: an extensive, long-term service contract with a permanent team of three manroland employees working on site in Regensburg. The Mittelbayerisches Druckzentrum thus creates the perfect combination of internal production expertise with the technological and construction-related know-how of the printing press manufacturer. manroland web systems offers an extensive service portfolio, including the supply of spare and wear parts in original quality, which can be ordered online from the manroland STORE or directly from our highly qualified personnel. Additional services include unscheduled maintenance benefits, such as repairs and troubleshooting, performed by our expert technicians on site. Preventive maintenance is available through service contracts or online services and accomplished via smart monitoring.
manroland web systems GmbH
manroland web systems GmbH is a leading manufacturer of web-offset printing systems. The company provides solutions for commercial web offset and newspaper printing. A worldwide sales and service network also markets ancillary printing equipment and pressroom products as well as software products and workflow management systems.
Press releases you might also be interested in
Weitere Informationen zum Thema "Produktionstechnik":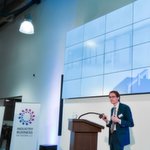 Industry Business Network 4.0 präsentiert neuen Industriestandard
IF4.0 soll der neue In­du­s­trie­stan­dard zum her­s­tel­ler­über­g­rei­fen­den In­for­ma­ti­ons­aus­tausch in ei­ner Smart Facto­ry wer­den. Der Stan­dard wur­de vom In­du­s­try Bu­si­ness Net­work 4.0 e.V. kon­zi­piert und wird von den Ver­bands­mit­g­lie­dern künf­tig kon­ti­nu­ier­lich wei­ter­ent­wi­ckelt.
Weiterlesen