The press service for journalists and influencers in the technological sector
MAN SE

BoxId: 109023 – MAN withdraws from professional cycling sponsorship
Press release BoxID: 109023 (MAN SE)
MAN SE
Ungererstr. 69
80339 München
http://www.man.de
Contact person
+49 (89) 36098-111
Recommend MAN withdraws from professional cycling sponsorship press release
QrCode
What its a QR code?
Three steps: Scanning of a QR code: Find your way to a press release without typing. Use the QR code on the print version of a press release to get redirected to the corresponding page on PresseBox.
How does scanning a QR code work? Just follow these simple steps.
Everything you need is an internet-enabled mobile phone or smartphone with a built-in camera and a QR code reading software.
QR stands for Quick Response - with one step you can quickly reach a website. QR codes work like bar codes, which you can find on your milk carton, for example. A software decrypts the QR code and directs you to a web page - so you do not even need to know the web address to reach it.
Download and print your digital press kit now
Please send the following information to my email address:
*) Please confirm your email address to get daily information about new releases with PresseMail.
MAN withdraws from professional cycling sponsorship
MAN SE
Die MAN Gruppe ist eines der führenden europäischen Industrieunternehmen im Bereich Transport-Related Engineering mit jährlich rund 15,5 Mrd € Umsatz (2007). MAN ist Anbieter von Lkw, Bussen, Dieselmotoren, Turbomaschinen sowie Industriedienstleistungen und beschäftigt weltweit rund 55 000 Mitarbeiter. Die MANUnternehmensbereiche halten führende Positionen auf ihren Märkten. Die MAN AG, München, ist Mitglied im Deutschen Aktienindex Dax der 30 führenden deutschen Aktiengesellschaften
You may also be interested in
Additional information on the topic of "Automotive Engineering"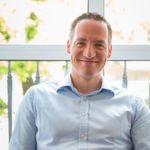 Fachkräftemangel wird zum Hindernis
In Zusammenarbeit mit IDG Research Services und weiteren Kooperationspartnern hat der IoT-Dienstleister Tresmo die Studie "Internet der Dinge 2019" veröffentlicht. Dabei wurden 500 Unternehmen unterschiedlicher Größen und aus verschiedenen Branchen befragt.
Read more

Company address
MAN SE

Ungererstr. 69

D

-

80339

München