Luminary Micro Announces Networked Intelligent Display and Serial-to-Ethernet Modules for Time-To-Production Advantage
Modules Provide Real-Time Communications Performance Using Award-Winning Stellaris® ARM® Cortex™-M3-based Microcontrollers
Austin

, (PresseBox) -
Luminary Micro (www.LuminaryMicro.com), creators of the award-winning Stellaris® family of ARM® Cortex -M3-based microcontrollers (MCUs), today announced rapid-time-to-market communications modules and reference design kits for Ethernet-enabled display applications and serial-to-Ethernet communications applications. Based on Luminary Micro s powerful real-time Stellaris microcontrollers, the communications modules and accompanying reference design kits provide OEMs with a production-ready solution to immediately integrate high performance communications into their end products at cost-effective volume pricing.

Networked Intelligent Display Module (MDL-IDM) and Reference Design Kit (RDK-IDM)
The compact networked Intelligent Display Module (MDL-IDM) offers a complete graphical touch-screen user interface solution for control, automation, and instrumentation applications. Featuring a 2.8" QVGA 16-bit color LCD resistive touch panel display and Power-over-Ethernet (PoE) capability, the Stellaris MDL-IDM offers a simple method to produce intelligent terminals that can be simultaneously powered and network-connected by a single CAT5 Ethernet cable. Alternatively, the module can be powered with a standard 24 V DC power supply or through 5 V DC terminals. The MDL-IDM module also features additional serial connectivity options for easy implementation as a Human Machine Interface (HMI) touch display panel in an embedded control device. Built upon the high performance Stellaris LM3S6918 MCU with 256K of single-cycle Flash memory and 64K of single-cycle SRAM, the Intelligent Display Module also includes an additional 128K of display memory, an SD Card interface, an audio transducer, a relay output, and four analog measurement inputs.

Software for the Intelligent Display Module includes the Stellaris Graphics Library and Stellaris Peripheral Driver Library. The libraries provide an easy C/C++ applications programming interface that generates graphical elements for the IDM and that controls the peripherals found on the LM3S6918 MCU, respectively. The Stellaris Graphics Library supports widgets (push buttons, check boxes, radio buttons, text or image canvas elements), and basic graphical primitives (lines, circles, rectangles, and text rendering). The software support also includes a board support package that provides software drivers for the touch screen, the SD Card interface, the relay output, the sound capability, and the analog inputs.

The Reference Design Kit for the Intelligent Display Module includes an Ethernet cable, wall power supply, and CD containing all the module design information, including schematics, BOM, Gerber files, software source code, and documentation. All of the module design information is openly available, NRE- and royalty-free, for use and modification on any Stellaris-based design.

Serial-to-Ethernet Module (MDL-S2E) and Reference Design Kit (RDK-S2E)
The tiny-footprint Luminary Micro Stellaris Serial-to-Ethernet Module (MDL-S2E) offers a complete, ready-to-implement solution designed to add web connectivity to any serial device. The most common application for the MDL-S2E is for augmenting legacy products that only contain a serial port for a configuration or control interface. Many newer computers, especially laptop computers, do not have serial ports. In addition, a serial connection is limited by cable length (typically 10 m). Simply installing a Stellaris Serial-to-Ethernet Module into the legacy serial design provides many benefits including no major board redesign or software changes, easy sharing on a network other than Ethernet, tiny form-factor for unobtrusive implementation, and freedom from the 10-meter maximum cable length limitation for serial connections.

The MDL-S2E is the first serial-to-Ethernet converter available with a highly integrated ARM Cortex-M3 microcontroller with 50 MHz of performance and ample single-cycle, on-chip Flash and SRAM memory for efficient network traffic handling. For maximum space savings, the Stellaris microcontroller is offered in a small BGA package and integrates the 10/100 Ethernet MAC and PHY on-chip. Preprogrammed software included in the module supports IP configuration with static IP address or DHCP; a Telnet server for access to serial port; a web server for module configuration; UDP responder for device discovery; a Telnet client for Ethernet-based serial port extender; and SSH server for secure communications.

The Reference Design Kit for the Serial-to-Ethernet Module includes a retractable Ethernet cable, USB cable for power from a PC, DB9 serial cable, an adaptor board containing the DB9 serial connector, and CD containing all the module design information, including schematics, BOM, Gerber files, software source code, and documentation. All of the module design information is openly available, NRE- and royalty-free, for use and modification on any Stellaris-based design.

Having It All: Rapid Time-To-Market and Cost-Effective Volume Production with Open-Tooled Solutions
Both of the new Stellaris communications modules support rapid time-to-market with cost-effective volume production price points. Luminary Micro supports very high volume applications by "open-tooling" each module: all the module design information is openly available, NRE- and royalty-free, for use and modification on any Stellaris-based design. Available module design information includes schematics, BOM, Gerber files, software source code, and documentation. Luminary Micro also provides a Reference Design Kit version of each module that contains all components and cables for out-of-the-box use in development environments.

Pricing and Availability
Available in April through Luminary Micro s global sales channel (www.LuminaryMicro.com/sales) and online:

- USD 189 Stellaris Intelligent Display Module (MDL-IDM) (qty 1) www.LuminaryMicro.com/products/mdl_idm.html
- USD 49 Stellaris Serial-to-Ethernet Module (MDL-S2E) (qty 1) www.LuminaryMicro.com/products/mdl_s2e.html
- USD 219 Stellaris Intelligent Display Module Reference Design Kit (RDK-IDM) (qty 1) www.LuminaryMicro.com/products/rdk_idm.html
- USD 139 Stellaris Serial-to-Ethernet Module Reference Design Kit (RDK-S2E) (qty 1) www.LuminaryMicro.com/products/rdk_s2e.html
Luminary Micro, Inc.
Luminary Micro, Inc. designs, markets and sells ARM Cortex-M3-based microcontrollers (MCUs). Austin, Texas-based Luminary Micro is the lead partner for the Cortex-M3 processor, delivering the world's first silicon implementation of the Cortex-M3 processor. Luminary Micro's introduction of the award-winning Stellaris® family of products provides 32-bit performance for the same price as current 8- and 16-bit microcontroller designs, providing entry-level pricing at $1.00 for an ARM technology-based MCU. Stellaris mixed-signal microcontrollers contain specialized capabilities for applications in energy, security, and connectivity markets. With the world's largest selection of ARM-based microcontrollers, Luminary Micro's Stellaris family allows for standardization that eliminates future architectural upgrades or software tools changes. Learn more about Luminary Micro at www.luminarymicro.com.

Stellaris is a registered trademark and Luminary Micro is a trademark of Luminary Micro, Inc. or its subsidiaries in the United States and other countries. ARM is a registered trademark and Cortex is a trademark of ARM Limited. All other brands or product names are the property of their respective holders.
Press releases you might also be interested in
Weitere Informationen zum Thema "Hardware":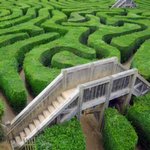 Was ist Inferenz?
Mit ei­ner In­fe­renz wird ein schluss­fol­gern­des Den­ken oder ein Pro­zess be­schrie­ben; aus ge­ge­be­nen Fak­ten und Re­geln las­sen sich Schlüs­se zie­hen. Geht es um Künst­li­che In­tel­li­genz (KI) han­delt es sich um An­wen­dun­gen, die mit Hil­fe neu­ro­na­ler Net­ze trai­niert wur­de.
Weiterlesen