LumeJet shows ultra-high quality inkless printing technology at IPEX 2014
Coventry, UK

, (PresseBox) -
LumeJet and its new ultra-high-quality print technology makes its UK debut at IPEX 2014 (24th-29th March,ExCel, London, Hall S2, Stand F175). Developed over the past 4 years, the LumeJet inkless Digital Print Head (DPH) has moved from university concept to a disruptive print technology that is being acknowledged as 'game changing' by industry observers.

The LumeJet technology has been designed from the ground up to exploit the proven, continuous tone quality of Silver Halide (AgX) media and its extended RGB colour gamut. This produces vibrant, smooth and colour accurate images. It also exploits the inherent micron-sized grain resolution of the media for ultra-sharp text and graphics.

Altaimage in the UK was the first company in the world to invest in the LumeJet S200 printer - the first to product to incorporate LumeJet's DPH technology. The LumeJet S200 takes 305 mm photographic roll paper for page sizes up to A3 landscape double-page spread, full bleed, including trim (1000 x 305 mm maximum) - ideal for lay flat books. Using the RGB colour space, it is ICC profiled and achieves amazing colour fidelity, including hard-to-print Pantone® spot colours like Reflex Blue, neons, metallics and pastels, not to mention flawless solid black.

Rob King, Altaimage MD, said: "The print quality is fabulous, quite unlike anything we've ever seen before. Fantastic photographs, eye-popping colours, sharp text and line art - all on the same page at the same time." He added, "Any agency using iPads for client presentations should get the prints made on it, it's the hard-copy equivalent of a retina screen."

Looking forward to IPEX, LumeJet's Commercial Director, Miles Bentley said: "The timing of IPEX couldn't be better, giving us an international platform for our technology just as we have started to ramp up commercial production and are attracting a great deal of attention from companies wanting to produce premium quality pitch, presentation and photo books. The next 12 months will be a hugely exciting time for LumeJet as we grow sales of our existing machine, but also develop the technology into exciting new areas."

The quality of the print product delivered from the LumeJet was also commented on by Frank Romano, US print guru and contributor to WhatTheyThink.com, who said; "The real point is that this is the highest quality printing I have ever seen." (See Frank Romano's video review in full http://youtu.be/02Lup6bIOKQ)

The LumeJet S200 is a photonic, digital printer and LumeJet's first commercial offering. The inkless technology features LumeJet's innovative, patented Digital Print Head, and works in a similar way to an inkjet using light, rather than ink to make tiny dots (less than 0.005 mm) on photosensitive media. The RGB colour model achieves outstanding colour fidelity, including hard-to-print Pantone special inks like reflex blue, and flawless black across the entire printable area. With maximum print size of 1000 x 305 mm, output from the LumeJet S200 is ideally suited to A3 landscape layflat books and panoramic images.

LumeJet and the chromaticity field logo are registered trademarks.
LumeJet Holdings Ltd
LumeJet is a digital print innovator, based in Coventry and founded in 2010, developing photonic platform technology for inkless printing and patterning applications. For further details, see : http://www.lumejet.com

Press releases you might also be interested in
Weitere Informationen zum Thema "Produktionstechnik":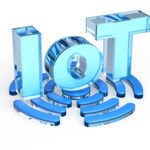 Wie wird der Umsatz mithilfe des Internet of Things smart?
Wer mit smar­ten Pro­duk­ten und Ser­vices Geld ver­die­nen will, muss die­se nicht nur ent­wi­ckeln und an­bie­ten. Viel­mehr sind die pas­sen­den Er­lös­mo­del­le ein ent­schei­den­der Be­stand­teil von IoT-Pro­jek­ten. Und die­se un­ter­schei­den sich zum Teil deut­lich von den Um­satz­prak­ti­ken bei klas­si­schen Pro­dukt­ver­käu­fen und Sup­port-An­ge­bo­ten. Die Er­lös­mo­del­le auf die An­for­de­run­gen des IoT an­zu­pas­sen, ist we­ni­ger ei­ne tech­ni­sche als ei­ne kul­tu­rel­le Her­aus­for­de­rung.
Weiterlesen