UK Businesses All Talk And No Action When It Comes To Insider Threats, Reveals LogRhythm Research
As more than two fifths of employees admit to having stolen confidential information, little action is being taken by employers to defend against and punish perpetrators - leaving gaping security holes
London

, (PresseBox) -
LogRhythm, the Security Intelligence company, today announced the results of a survey that suggests that while businesses are growing increasingly aware of the insider threat, they still lack enforceable controls to stop and punish perpetrators. The survey of 1,000 IT professionals, conducted by OnePoll on behalf of LogRhythm, found that more than a third (36 percent) of IT professionals believe employees would access or steal confidential information, yet 38 percent do not have, or know of, any systems in place to stop employees accessing unauthorised data. Surprisingly, less than half (48 percent) regularly change passwords to stop ex-employees gaining access and the most commonly used deterrent is the threat of disciplinary action (64 percent).

However, in a corresponding survey of 200 employees, almost half (47 percent) admitted to having accessed or taken confidential information from the workplace, with 41 percent using passwords and usernames to access data after they had left a company. Notably, of those who had been caught, a quarter said nothing happened, while 67 percent were spoken to, but no disciplinary action was taken. Even more worrying is that 79 percent claimed their illegitimate actions had never been identified.

"While it is clear that the risk of rogue insiders is making its way up the corporate agenda, what's not clear is how organisations are dealing with nefarious employee activity," said Ross Brewer, vice president and managing director for international markets at LogRhythm. "In LogRhythm's 2013 research, just 19 percent believed employees would steal data, a number which has nearly doubled in the last year, indicating that businesses are slowly waking up to the realities. What is baffling is that, despite this, the majority of organisations are still not putting adequate systems in place. Indeed, it is not only staggering that such a large number of employees have never been caught accessing confidential data, but that those who have been have often got away with it scot free."

"What we can take from this is that most organisations still have very little idea of what is happening across their networks," continued Brewer. "Even when faced with daily reports of internal security threats, such as the recent Target breach, as well as government initiatives to increase awareness, businesses are still inclined to turn a blind eye. At a time when the threat landscape is so vast and the repercussions are so big, this is simply unforgivable."

While more IT professionals cite the insider threat as a bigger security risk (31 percent) than external threats (29 percent), the general consensus seems to be that not enough importance is being placed on containing it, with 37 percent feeling like their business could do more to safeguard information from employees. Considering that a third also have no idea whether or not they have suffered a breach before, it appears there is still a long way to go.

"It is astounding that a third of IT professionals cannot say whether or not their organisation has ever suffered a breach - surely this knowledge should be the bare minimum? Without knowing what happened yesterday, businesses have little hope of protecting their networks today," continued Brewer. "Businesses clearly need to increase the level of visibility that they have into their networks in order to spot any questionable activity. By tracking every single event that occurs within the IT infrastructure - both from internal and external sources - and defining 'normal' behaviour for users and systems, organisations will be able to identify and remediate any breaches as soon as they occur. Only by acquiring this in-depth knowledge and strengthening access control strategies, will businesses be able to truly defend themselves."

LogRhythm encourages organisations to make better use of the machine data generated throughout an enterprise so that potential threats can be identified before they have a chance to escalate. Using security intelligence platforms such as next generation Security Information and Event Management (SIEM) as part of an integrated Protective Monitoring strategy enables automated, centralised collection and analysis of log and machine data that ensures anomalies are identified as they occur. Developing this deep insight requires the ability to see even minor changes that may occur across the IT estate, such as files being altered or copied to portable storage devices.

The full survey results can be downloaded here: http://www.logrhythm.com/Portals/0/resources/LogRhythm_Survey_15.42014.pdf
LogRhythm
LogRhythm is the largest and fastest growing independent security intelligence company in the world. The company's patented and award-winning Security Intelligence Platform, unifying SIEM, log management, file integrity monitoring, network forensics and host forensics, empowers organizations around the globe to detect breaches and the most sophisticated cyber threats of today, faster and with greater accuracy than ever before. LogRhythm also provides unparalleled compliance automation and assurance as well as IT predictive intelligence to Global 2000 organizations, government agencies and mid-sized businesses worldwide.

LogRhythm is positioned as a Leader in the 2013 SIEM Magic Quadrant, as a Global Market Penetration leader in Frost & Sullivan's SIEM/log management report, and listed as a "Champion" in Info-Tech Research's 2012 SIEM Landscape Report. LogRhythm also earned a perfect, 5-star rating in the 2013 SC Magazine SIEM Group Test for the fifth consecutive year. Additional awards have included Computing Security's Bench Tested Solution of the Year, SC Labs' "Recommended" 5-star designation twice, SC Magazine's Innovator of the Year Award, Readers Trust Award for "Best SIEM" solution and "BEST BUY" designation for Digital Forensics. LogRhythm is headquartered in Boulder, Colorado with operations in North and South America, Europe and the Asia Pacific region.




Press releases you might also be interested in
Weitere Informationen zum Thema "Sicherheit":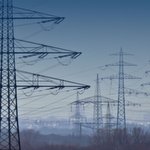 Melde- und Nachweispflicht für KRITIS-Betreiber
Das IT-Si­cher­heits­ge­setz (IT-SiG) will ein ge­setz­lich ver­bind­li­ches Min­dest­ni­veau an IT-Si­cher­heit er­rei­chen. Als ers­tes sind KRI­TIS-Be­t­rei­ber aus den Be­rei­chen IKT, En­er­gie, Was­ser und Er­näh­rung be­trof­fen. Bis Mai 2018 müs­sen sie ih­re IT nach dem Stand der Tech­nik ab­si­chern. Ein Do­ku­men­ten­ma­na­ge­ment-Sys­tem (DMS) kann bei der tran­s­pa­ren­ten Do­ku­men­ta­ti­on der Maß­nah­men hel­fen.
Weiterlesen