Dual-Channel uModule Receiver Subsystem Combines High-Speed ADCs & Drivers in Compact Package
Milpitas/Ca

, (PresseBox) -
June 9, 2009 - Linear Technology introduces the LTM9002, a dual IF/baseband receiver subsystem that includes a high performance dual 14-bit Analog-to-Digital converter (ADC) sampling up to 125Msps, anti-aliasing filters, fixed gain differential ADC drivers and 12-bit, trim Digital-to-Analog converters (DACs). The integrated receiver significantly reduces the board space and development time for wireless base stations implementing I/Q receivers, direct conversion receivers or multi-channel configurations including diversity receivers. The LTM9002 harnesses years of applications experience and wraps it into an easy-to-use 11.25mm × 15mm uModule® package.

Extensive hands-on applications experience is a prerequisite for any designer hoping to take full advantage of an ADC's capabilities when sampling high dynamic range signals in high-speed communications receivers, communications test equipment or instrumentation. Multichannel applications have several unique requirements, such as channel matching and channel-to-channel isolation. The LTM9002 pays careful attention to these design considerations to provide the optimal connection between the RF and digital domains. Designers no longer need to perform the time consuming tasks of component selection, input impedance matching, filter design and layout, while also eliminating the long hours of troubleshooting and thereby reducing time to market.

For multichannel applications, channel-to-channel matching and isolation are important considerations. The LTM9002 achieves 90dB isolation at 140MHz input frequency despite the small form factor. The overall gain is typically 26 dB and varies less than 0.1 dB between the two channels. A thoughtful addition, a dual 12-bit auxiliary DAC offers the flexibility to adjust the span and perfectly balance the two channels using an SPI-compatible serial port.

The LTM9002 is packaged in a space-saving 11.25mm x 15mm LGA package, utilizing a multi-layer substrate that shields sensitive analog lines from the digital traces to minimize digital feedback. Supply and reference bypass capacitance is placed inside the module tightly coupled to the die, providing a space, cost and, more significantly, a performance advantage over traditional packaging. With no external capacitance required, the LTM9002 consumes approximately one-fourth the space of the discrete implementation.

The LTM9002 is available in production volumes today and is priced at $99.25 each in 1,000 piece quantities. For more information, visit www.linear.com.

Summary of Features: LTM9002

- Integrated Dual 14-Bit, High-Speed ADCs, Passive Filter & Fixed Gain, Differential Amplifiers
- Up to 300MHz IF Range Low-Pass & Band-Pass Filter Versions
- Integrated Low Distortion Amplifiers Fixed Gain: 8dB, 14dB, 20dB or 26dB, 50Ohm, 200ohm or 400ohm Input Resistance
- 66dB SNR up to 70MHz input
- 76dB SFDR up to 140MHz input
- Auxiliary 12-Bit DACs for Full-Scale Adjustment
- Clock Duty Cycle Stabilizer
- Single 3V to 3.3V Supply
- Low Power: 1.3W (665mW/ch.)
- Shutdown & Nap Modes
- 11.25mm x 15mm LGA Package
LINEAR TECHNOLOGY GmbH
Linear Technology Corporation, a manufacturer of high performance linear integrated circuits, was founded in 1981, became a public company in 1986 and joined the S&P 500 index of major public companies in 2000. Linear Technology products include high performance amplifiers, comparators, voltage references, monolithic filters, linear regulators, DC-DC converters, battery chargers, data converters, communications interface circuits, RF signal conditioning circuits, µModule® products, and many other analog functions. Applications for Linear Technology's high performance circuits include telecommunications, cellular telephones, networking products such as optical switches, notebook and desktop computers, computer peripherals, video/multimedia, industrial instrumentation, security monitoring devices, high-end consumer products such as digital cameras and MP3 players, complex medical devices, automotive electronics, factory automation, process control, and military and space systems.

LT, LTC, LTM and µModule are registered trademarks of Linear Technology Corp. All other trademarks are the property of their respective owners.



Press releases you might also be interested in
Weitere Informationen zum Thema "Elektrotechnik":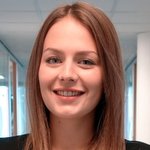 So steigert Predictive Maintenance die Produktivität
Die Pro­duk­ti­ons­hal­len von Groß­un­ter­neh­men sind nicht sel­ten mit An­la­gen und Ma­schi­nen im Wert von meh­re­ren Mil­lio­nen Eu­ro ge­füllt – In­ves­ti­tio­nen, die durch­aus als st­ra­te­gi­sche Er­folgs­fak­to­ren zäh­len. Da­mit sich die­se im vol­lem Um­fang aus­zah­len, ist es ent­schei­dend, Still­stand­zei­ten zu ver­mei­den, denn nur ei­ne ar­bei­ten­de An­la­ge ist pro­duk­tiv. Um dies zu ge­währ­leis­ten ge­winnt Pre­dic­ti­ve Main­tenan­ce, die vor­aus­schau­en­de War­tung, im­mer wei­ter an Be­deu­tung.
Weiterlesen