60V Fault-Protected, 50mA Step-Down Charge Pump Provides Regulated Output with Input Current Doubling
Milpitas, CA

, (PresseBox) -
Linear Technology Corporation announces the LTC3255, a versatile high voltage step-down switched capacitor converter that delivers up to 50mA of output current. In applications where the input voltage exceeds twice the output voltage, a charge pump offers nearly twice the efficiency of an equivalent linear regulator, and provides a space-saving inductor-free alternative to switching DC/DC regulators. The LTC3255 produces a regulated output (2.4V to 12.5V adjustable) from a wide 4V to 48V input that is +60V/-52V tolerant. At no load, Burst Mode® operation reduces VIN quiescent current to 16µA, and 2:1 capacitive charge pumping extends output current capability to approximately twice the input current. The LTC3255 is well suited for a variety of applications such as industrial control, factory automation, sensors and supervisory control and data acquisition (SCADA) systems, housekeeping power supplies, plus current-boosting voltage regulators for 4mA to 20mA current loops.

The LTC3255 operates either as a general purpose step-down charge pump with 2:1 or 1:1 conversion ratios, or it can operate as a current doubling shunt regulator. In normal mode, the conversion ratio is chosen based on VIN, VOUT, and load conditions, and switching between conversion modes is automatic. In shunt mode, the device is forced into 2:1 mode, enabling the LTC3255 to provide a regulated output voltage from a current source input with nearly two times the input current available at the load. For example, this feature enables a 4mA current loop to power a 7.4mA load continuously with a 3.3V regulated output voltage. The LTC3255 withstands reverse-polarity input supplies down to -52V and output short-circuit without damage. Safety features, including an output current limit and over-temperature protection further enhance robustness.

The LTC3255 is available in a low-profile (0.75mm) 3mm x 3mm 10-lead DFN and a 10-lead MSOP package, both with a backside metal pad for enhanced thermal performance. The E- and I-grade operating junction temperature is -40°C to +125°C. The H grade offers -40°C to +150°C operation and the high reliability MP grade is specified from -55°C to +150°C. 1000-piece pricing for the E grade starts at $2.30 each, and devices are available from stock. For more information, www.linear.com/product/LTC3255.

Summary of Features: LTC3255

- Input Voltage Range: 4V to 48V
- Adjustable Regulated Output: 2.4V to 12.5V, 50mA Maximum
- 16µA Quiescent Current in Regulation at No Load
- Reverse-Polarity Input Protection to -52V
- Multimode Charge Pump (2:1, 1:1) with Automatic Mode Switching Maintains Regulation over Wide VIN Range
- Input Voltage Shunt Mode for Current-Fed Applications
- Power Good Output
- Over-Temperature & Short-Circuit Protection
- Operating Junction Temperature: 150°C Maximum
- Thermally Enhanced 10-Lead MSOP & 10-Lead (3mm × 3mm) DFN Packages

LT, LTC, LTM, Linear Technology, the Linear logo, Burst Mode and µModule are registered trademarks of Linear Technology Corp. All other trademarks are the property of their respective owners.
LINEAR TECHNOLOGY GmbH
Linear Technology Corporation, a member of the S&P 500, has been designing, manufacturing and marketing a broad line of high performance analog integrated circuits for major companies worldwide for over three decades. The Company's products provide an essential bridge between our analog world and the digital electronics in communications, networking, industrial, automotive, computer, medical, instrumentation, consumer, and military and aerospace systems. Linear Technology produces power management, data conversion, signal conditioning, RF and interface ICs, µModule® subsystems, and wireless sensor network products. For more information, visit www.linear.com.
Press releases you might also be interested in
Weitere Informationen zum Thema "Electrical Engineering":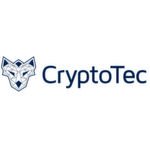 Cryptotec überwacht Lieferkette in Echtzeit
Über neue GSM-Sen­so­ren und Block­chain-Tech­no­lo­gie er­mög­licht Cryp­to­tec die Über­wa­chung von Pro­duk­ten wäh­rend der ge­sam­ten Lie­fer­ket­te. Die In­for­ma­tio­nen im Track-&-Tra­ce-Sys­tem wer­den da­bei in Echt­zeit über­tra­gen.
Weiterlesen