4A Multicell/Chemistry Battery Charger Controllers in Compact 16mm2 Package Require No Blocking Diode
Milpitas,CA

, (PresseBox) -
Linear Technology Corporation introduces the LTC4012, LTC4012-1 and LTC4012-2, fast-charge 4A capable high efficiency switchmode battery charger controllers for multiple battery chemistries. The LTC4012 supports Li-Ion/Polymer, NiMH, NiCd and sealed lead acid battery chemistries in single and multicell configurations. The LTC4012 offers an adjustable battery termination voltage, while the LTC4012-1 and LTC4012-2 utilize a programmable internal resistor divider to charge from 1 to 4 series Lithium cells at multiples of 4.1V and 4.2V, respectively. All devices feature a wide output voltage range of 2V to 28V. The devices' analog INFET control means there is no need for an external blocking diode at the power input, thereby increasing efficiency and reducing the solution footprint. Also, AC adapter current limiting maximizes the charge rate for a given fixed input power level, allowing the end-product to operate at the same time the battery is charging without complex load management algorithms. The ICs operate at input voltages from 5V to 28V and are intended for applications including portable computers, portable instruments, and battery backup systems.

The LTC4012/-1/-2's synchronously rectified, buck switching topology drives all n-channel MOSFETs and enables efficiencies >90% at 3A. Final float voltage accuracy is specified at ±0.5% and charge current is programmable with an accuracy of ±4%. The ICs quasi-constant frequency PWM architecture guarantees no audible noise operation and minimizes filtering needs, while the high 550kHz operating frequency allows the use of small inductors and capacitors. Improved non-overlap control keeps efficiency high as external power FET turn-on/off times may vary with temperature and supplier. The LTC4012/-1/-2 consumes <30uA without a DC power input, increasing battery run time in portable applications. For safety and autonomous charge control, the ICs include battery float voltage over-voltage protection, reverse charge current protection, charge current monitoring, soft start, AC adapter present indication, and current limit indication.

The LTC4012/-1/-2 are housed in a compact 20-lead, low-profile (0.75mm) 4mm x 4mm QFN package. They are guaranteed for operation from 0°C to 85°C ambient temperature. Pricing starts at $3.15 for the LTC4012 and $3.25 each for the LTC4012-1 and LTC4012-2 each in 1,000-piece quantities. For more information, visit www.linear.com.

Summary of Features: LTC4012, LTC4012-1, LTC4012-2

- High Efficiency PWM Switchmode Battery Charger Controller

- Multiple Battery Chemistries & Multi-Cell Configurations Supported:

- Li-Ion/Polymer, NiMH, NiCd, SLA, Supercaps
- Li-Ion/Polymer 1 to 4 Cell: 4.1V, 8.2V, 12.3V, 16.4V (LTC4012-1)
- Li-Ion/Polymer 1 to 4 Cell:4.2V, 8.4V, 12.6V, 16.8V (LTC4012-2)

- Programmable Charge Current up to 4A: ±4% Accuracy

- Analog INFET Control Eliminates Need for External Blocking Diode

- 550kHz Switching Frequency Enables Small External Components

- ±0.5% Output Float Voltage Accuracy

- Wide Input Supply Voltage Range: 6V to 28V

- Wide Output Battery Voltage Range: 2V to 28V

- No Audible Noise with Ceramic Capacitors

- Synchronous Rectification: High Efficiency >90% @ 3A

- Enhanced Non-Overlap Control of External Power FETs

- Indicator Outputs for AC Adapter Present, Charging, C/10 Current Detection and Input Current Limiting

- Analog Charge Current Monitor

- Micropower Shutdown

- Compact, Low-Profile (0.75mm) 4mm x 4mm QFN-20 Package
LINEAR TECHNOLOGY GmbH
Linear Technology Corporation, a manufacturer of high performance linear integrated circuits, was founded in 1981, became a public company in 1986 and joined the S&P 500 index of major public companies in 2000. Linear Technology products include high performance amplifiers, comparators, voltage references, monolithic filters, linear regulators, DC-DC converters, battery chargers, data converters, communications interface circuits, RF signal conditioning circuits, µModule® products, and many other analog functions. Applications for Linear Technology's high performance circuits include telecommunications, cellular telephones, networking products such as optical switches, notebook and desktop computers, computer peripherals, video/multimedia, industrial instrumentation, security monitoring devices, high-end consumer products such as digital cameras and MP3 players, complex medical devices, automotive electronics, factory automation, process control, and military and space systems. LT, LTC, LTM, Burst Mode, and µModule are registered trademarks of Linear Technology Corp. All other trademarks are the property of their respective owners.


Press releases you might also be interested in
Weitere Informationen zum Thema "Elektrotechnik":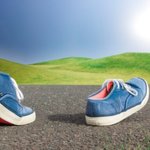 Digitale Transformation verändert klassisches Geschäft
Tra­di­tio­nel­le Ge­schäfts­mo­del­le müs­sen sich im Zu­ge der Di­gi­ta­len Trans­for­ma­ti­on än­dern. Doch erst acht Pro­zent der für ei­ne Stu­die von Ne­tapp und IDC be­frag­ten Un­ter­neh­men, trei­ben ih­re Trans­for­ma­ti­on pro­ak­tiv voran und gel­ten als "Da­ta Thri­ver­s".
Weiterlesen