3A, 4MHz, Synchronous Step-Down Regulator in 3mm x 4mm QFN Now Offered in High Reliability H Grade & Military MP Grade to +150°C
Milpitas, CA

, (PresseBox) -
Linear Technology announces new high reliability H grade and military MP grade versions of the LTC3612, a high efficiency, 4MHz synchronous buck regulator that incorporates a constant frequency, current mode architecture. The device can deliver up to 3A of continuous output current at output voltages as low as 0.6V from a 3mm x 4mm QFN or a thermally enhanced TSSOP-20 package. The LTC3612 operates from an input voltage of 2.25V to 5.5V, making it ideal for single cell Li-Ion applications as well as 3.3V or 5V intermediate bus systems. Its switching frequency is user programmable from 300kHz to 4MHz, enabling the use of tiny, low cost capacitors and inductors.

The LTC3612 uses internal switches with RDS(ON) of only 45mOhms and 70mOhms to deliver efficiencies of over 90% for high step-down ratio applications, such as 5VIN to 1.8VOUT conversions. Burst Mode® operation is used to maximize light load efficiency, requiring only 70µA at no load, making it well suited for applications demanding maximum battery run time. An adjustable Burst Mode clamp enables designers to further optimize light load efficiency. For applications that require the lowest possible noise, the LTC3612 can be configured to run in either pulse-skipping or forced continuous modes, reducing noise and potential RF interference. The LTC3612 also offers inputs for tracking capability as well as a DDR memory mode which can source/sink ±1.5A. Additional features include optional active voltage positioning, a Power Good voltage monitor, external synchronization capability and thermal protection.

The high reliability H grade versions are guaranteed to meet specifications over the -40°C to 150°C operating junction temperature range. The LTC3612HUDC is available in a 3mm x 4mm QFN-20, and the LTC3612HFE is offered in a 20-lead, thermally enhanced TSSOP package. Pricing starts at $3.95 and $4.15 each, respectively in 1,000-piece quantities. The military MP grade versions, the LTC3612MPUDC in QFN and LTC3612MPFE in TSSOP, are guaranteed to meet specifications over the -55°C to 150°C operating junction temperature range and are priced at $9.85 and $10.40 each, respectively in 1,000-piece quantities. All versions are available from stock. For more information, visit www.linear.com/product/LTC3612.

Summary of Features: LTC3612

- -55°C to +150°C Operation (MP Grade), -40°C to +150°C Operation (H Grade)
- 3A Output Current
- 2.25V to 5.5V Input Voltage Range
- Low Output Ripple Burst Mode® Operation: IQ = 70µA
- ± 1% Output Voltage Accuracy
- Output Voltage Down to 0.6V
- High Efficiency: Up to 95%
- Low Dropout Operation: 100% Duty Cycle
- Shutdown Current: ≤1µA
- Adjustable Switching Frequency: Up to 4MHz
- Optional Active Voltage Positioning (AVP) with Internal Compensation
- Selectable Pulse-Skipping/Forced Continuous/Burst Mode Operation with Adjustable Burst Clamp
- Programmable Soft-Start
- Inputs for Start-Up Tracking or External Reference
- DDR Memory Mode, IOUT = ± 1.5A
- Available in 20-Lead (3mm x 4mm) QFN & 20-Lead TSSOP Thermally Enhanced Packages
LINEAR TECHNOLOGY GmbH
Linear Technology Corporation, a member of the S&P 500, has been designing, manufacturing and marketing a broad line of high performance analog integrated circuits for major companies worldwide for over three decades. The Company's products provide an essential bridge between our analog world and the digital electronics in communications, networking, industrial, automotive, computer, medical, instrumentation, consumer, and military and aerospace systems. Linear Technology produces power management, data conversion, signal conditioning, RF and interface ICs, µModule® subsystems, and wireless sensor network products. For more information, visit www.linear.com.

LT, LTC, LTM, Linear Technology, the Linear logo, Burst Mode and µModule are registered trademarks of Linear Technology Corp. All other trademarks are the property of their respective owners.

Press releases you might also be interested in
Weitere Informationen zum Thema "Elektrotechnik":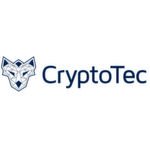 Cryptotec überwacht Lieferkette in Echtzeit
Über neue GSM-Sen­so­ren und Block­chain-Tech­no­lo­gie er­mög­licht Cryp­to­tec die Über­wa­chung von Pro­duk­ten wäh­rend der ge­sam­ten Lie­fer­ket­te. Die In­for­ma­tio­nen im Track-&-Tra­ce-Sys­tem wer­den da­bei in Echt­zeit über­tra­gen.
Weiterlesen