Sword of the Stars: Collector's Edition
New Multiplayer Demo Released for Critically Acclaimed 4X Space Strategy Game
Haarlem, The Netherlands

, (PresseBox) -
Today leading Publisher Lighthouse Interactive and accomplished developer Kerberos Productions released a new demo in honour of the recent launch of their critically acclaimed 4X space strategy game Sword of the Stars: Collector's Edition. This demo was taken from the gold master code, which is the very latest version of the game, and represents the Sword of the Stars universe as it is now.

Sword of the Stars: Collector's Edition began hitting store shelves across the UK earlier this month. It brings the entire Sword of the Stars universe together by including the official add-on Born of Blood and further upgrades. The Collector's Edition is also packed with exclusive bonus material and a 150+ page Sword of the Stars paperback novel entitled, The Deacon's Tale, penned by renowned science fiction author Arinn Dembo.

Chris Stewart, Producer at Kerberos Productions said, "This new demo covers gameplay leading up to the Cruiser/Fusion era and is based on version 1.5.2 - the most awesomest version - of the game! We also created a comprehensive tutorial video pack to help ease new players into the Sword of the Stars universe. With multiplayer action for up to three players and two wicked maps, new players will get a taste of what Sword of the Stars: Collector's Edition has to offer. Our goal is to leave players drooling for more!"

Demo Features:
- Created from the gold master version of Sword of the Stars: Collector's Edition, version 1.5.2
- Play as Human, Liir or Tarkas races
- Two maps (2D and 3D sphere)
- Limited to 150 turns
- Features just a few of the fun and devastating weapons in the full version of the game
- Single player and multiplayer campaigns (against other 1.5.2 demo players) Leads up to the Cruiser/Fusion era
- Tutorial video pack can be downloaded separately and installed into this new demo

Sword of the Stars: Collector's Edition Includes:
- The popular base game Sword of the Stars*
- The highly acclaimed add-on Born of Blood*
- The first ever Sword of the Stars paperback novel, The Deacon's Talewritten by renowned science fiction author Arinn Dembo (150+ pages)
- A Bonus CD with stunning concept art, video interviews, trailers, music tracks, and extensive backgrounds on each of the five races

* Updated to version 1.5.2 featuring standalone server capabilities and the ability to create custom maps.

To download the version 1.5.2 demo and the tutorial video pack, visit: www.lighthouse-interactive.com.

For more information about Sword of the Stars, please visit: www.swordofthestars.com or www.lighthouse-interactive.com


About Arinn Dembo and the Novel The Deacon's Tale

Arinn Dembo is an award-winning author of fantasy, science fiction and horror. Her long career in the computer gaming industry has included the critically acclaimed background fiction and manuals for multiple titles, including: Homeworld and Homeworld: Cataclysm, Ground Control, and Arcanum. Her latest and greatest work to date is the Sword of the Stars universe, widely acknowledged to be one of the finest and most dynamic backdrops ever created for a 4X game. The Deacon's Tale will be the first of many novels set in the Sword of the Stars universe and features the emergence of the race associated with the Sword of the Stars expansion, Born of Blood.

The Deacon's Tale is the story of Cai Rui - Task Force Commander of the infamous "Red Section" of the SolForce Intelligence Corps and a loyal Archdeacon of the Roman Catholic Church. Charged to investigate a brutal massacre of Catholic converts on a distant alien world, Cai Rui finds himself on the trail of a killer who can threaten not only his life, but his very soul. As a brutal new race emerges from the shadows, one man will be tested to the extremes of courage and faith by an enemy who dares to call himself "The Deacon."

About Kerberos Productions

Kerberos Productions is a gathering of seasoned video game developers, with over 35 years of collective experience, based in Vancouver, British Columbia, Canada. Before forming their own company, the team was responsible in the development of both Homeworld: Cataclysm for Sierra and Treasure Planet: Battle at Procyon for Disney Interactive. Team members have also worked on over a dozen hit games, including: Homeworld, Ground Control, Team Fortress, and Counterstrike. With an interest in games of all types, Kerberos intends to establish a reputation in the gaming industry by applying their experience against a high standard of strategy and action games. Kerberos is a unified group of industry veterans who do not just make video games... but play and understand them! www.kerberos-productions.com
Lighthouse Interactive
Lighthouse Interactive, a division of SilverBirch Inc. (SVB:TSXV), is a fast growing publisher of interactive entertainment with offices established in Toronto and Montreal, Canada, Haarlem, The Netherlands and London, England. The company is focused on bringing strong titles to the worldwide market in a wide array of genres including: RPG, Simulation, Adventure, Action and Strategy. Staffed with industry veterans, Lighthouse is the right choice for developers looking to bring their products to a worldwide audience.

www.lighthouse-interactive.com.
Press releases you might also be interested in
Weitere Informationen zum Thema "Software":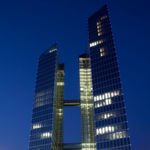 Intelligentes Cloud Content Management überwindet regulatorische Grenzen
"Wir be­fin­den uns mit­ten in ei­ner Re­vo­lu­ti­on bei der Un­ter­neh­mens­soft­wa­re, die von künst­li­cher In­tel­li­genz und ma­schi­nel­lem Ler­nen be­feu­ert wird und Box ma­chen wir zur in­tel­li­gen­tes­ten Cloud Con­tent Ma­na­ge­ment Platt­form der Wel­t", er­klär­te Aa­ron Le­vie, Mit­grün­der und CEO von Box im ver­gan­ge­nen Jahr an­läss­lich der gro­ßen Kun­den- und Part­n­er­kon­fe­renz Box­Works.
Weiterlesen