Lighthouse Interactive brings NOSTRADAMUS: THE LAST PROPHECY to the United Kingdom
EW Haarlem

, (PresseBox) -
After its successful release throughout the greater part of Europe, leading computer software publisher Lighthouse Interactive and Elektrogames are proud to announce that Nostradamus: The Last Prophecy will be releasing in the United Kingdom on September 5, 2008. This suspenseful investigative Adventure game for PC DVD-ROM is set in 16th century Provence in a country ravaged by religious wars and devastated by the plague. Filled with political scheming and ancestral prophecies, players are challenged to solve a series of riddles and puzzles inspired by Nostradamus; a renowned apothecary, medical doctor, and reputed astrologer. Players will delve into the worlds of astrology and medicine to save Queen Catherine de Médicis from a terrible curse. Nostradamus has a PEGI rating of 7+.

"The addition of Nostradamus to our line-up further exemplifies our commitment to the Adventure game market," said Erik Schreuder, CEO, Lighthouse Interactive. "We are proud to be partnering with Elektrogames to bring the first-ever game based on the world famous prophet to Adventures gamers across the United Kingdom."

Abrial Da Costa, VP Sales & Marketing, Elektrogames said, "We are delighted to start a new collaboration with Lighthouse Interactive. With their solid reputation in the Adventure genre and a strong distribution channel throughout the United Kingdom, Nostradamus is in good hands."

For more information on Nostradamus: The Last Prophecy, bookmark the official website at www.nostradamus-thegame.com and www.lighthouse-interactive.com to keep up with the latest breaking news.

GAME SUMMARY
March 1566 - Salon de Provence, France

It has been three years since Catherine de Médicis' rule as regent came to an end, but she still holds the reins of power, making her the target of repeated attacks from the French nobility. One day in March 1566, when she realises that she has fallen victim to a terrible curse, and turns to her doctor and astrologer, Michel de Nostre-Dame, better known as Nostradamus.

Unfortunately, the famous prophet is too old and weak to take on such a mission alone. Refusing to abandon his Queen in her hour of need, he sends his daughter Madeleine in his place. However, there is no such thing as women astrologers, let alone women doctors in medieval times. To be accepted as such, the young woman must go in disguise and assume her younger brother César's identity.

Alternating between Madeleine the young woman, and Madeleine disguised as César, players are plunged into a thriller where political scheming and ancestral prophecies are intertwined. The game begins as an initiatory adventure in the footsteps of her father Nostradamus, and transitions into a suspenseful test-riddled forensic investigation as you are faced with one murder to another.

FEATURES

- The first-ever game based on the life and works of Nostradamus
- Defeat the last prophecy of the great astrologer Nostradamus and change the course of history
- Become a criminal profiler centuries in advance as you investigate a series of murders perilously linked to the royal family
- Play as 2 different characters throughout this thrilling adventure
- Unravel a series of Machiavellian riddles and puzzles based not just on astrology, but also alchemy, apothecary and ancient runes
- Delve into Renaissance Provence and discover rich photorealistic environments faithfully recreated to reflect the time of Nostradamus
- From the creators of best-selling adventure series: Atlantis, Egypt, Versailles and The Secrets of Da Vinci Developed by Kheops Studio, TOTEM Studio and Mzone Studio, Nostradamus - The Last Prophecy is co-produced by five companies Elektrogames, Microïds, TOTEM Studio, Kheops Studio and Mzone Studio.

About Elektrogames

Founded in 2003, Elektrogames is the first independent videogame producer in France. Elektrogames initiates new projects with the most well known development studio, gathers several investors into a co production funding, follows up the development life cycle, identifies the best commercial partners, and support the title through special operations. Elektrogames also uses to invest on external productions with co publishing partners. Current titles include: The Secrets of Da Vinci: The Forbidden Manuscript, Safari Adventures, Another World: 15th Anniversary Edition, and Building & Co. www.elektogames.com

About Kheops Studio

Kheops Studio is an independent video game creator founded in 2003. Kheops Studio develops adventure games for PC including: The Egyptian Prophecy, Return to Mysterious Island, Secret of the Lost Cavern, Voyage, The Secrets of Da Vinci, Safecracker, CLEOPATRA - A Queen's Destiny, and Destination Treasure Island. Two new titles are under development and scheduled for 2008. Kheops Studio opens its production workflow and expertise to external talents giving them a helping hand to achieve their products.

www.kheops-studio.com

About Totem Studio

Founded in May 2005, Totem Studio is a company specialized in the conception and the production of adventure games. The authors of Echo - The lost Cavern and The Secrets of Da Vinci, is developing multiple concepts of adventure games based on historical facts.

www.totm-studio.fr

About Mzone Studio

Founded in 2001 at Pornic, Mzone Studio is a company specialized in the creation and the graphic production of video games. The team of Mzone Studio worked on various titles, more particularly on: Egypt III (2004), Atlantis Evolution (2004), Return to Mysterious Island (2005), Echo (2005), Voyage (2005), The Secrets of Da Vinci: The Forbidden Manuscript (2006), The Secret of Atlantis: The Sacred Legacy(2006), SafeCracker (2006), Destination: Treasure Island (2006), Cleopatra: A Queen's Destiny (2007), Agon: The Lost Sword of Toledo (2007)... www.mzonestudio.com
Lighthouse Interactive
Lighthouse Interactive, a division of SilverBirch Inc. (SVB:TSXV), is a fast growing publisher of interactive entertainment with offices established in Toronto and Montreal, Canada, Haarlem, The Netherlands and London, England. The company is focused on bringing strong titles to the worldwide market in a wide array of genres including: RPG, Simulation, Adventure, Action and Strategy. Staffed with industry veterans, Lighthouse is the right choice for developers looking to bring their products to a worldwide audience.

www.lighthouse-interactive.com.
Press releases you might also be interested in
Weitere Informationen zum Thema "Software":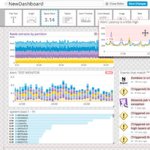 Die Zukunft von Containern, Microservices und Serverless Computing
Dy­na­mi­sche, fle­xi­b­le und in­di­vi­du­el­le Cloud-Um­ge­bun­gen sind längst zum kla­ren Wett­be­werbs­fak­tor für Un­ter­neh­men und ih­re Ser­vices avan­ciert – und das nicht nur bei Di­gi­tal­un­ter­neh­men aus dem Si­li­con Val­ley. Wer sch­nell und fle­xi­bel auf die An­for­de­run­gen und Wün­sche sei­ner Kun­den rea­gie­ren oder Di­ens­te hoch- be­zie­hungs­wei­se run­ters­ka­lie­ren will, der nimmt sei­ne Ent­wick­ler- und Ope­ra­ti­on-Teams in die Pf­licht.
Weiterlesen