Survey finds password misuse could be the root cause of hacking spike
48% of IT security professionals surveyed have worked in organisations that have been hacked
London

, (PresseBox) -
Lieberman Software Corporation, the Pioneers of Privileged Identity ManagementSM (PIM) and leading information security specialists, today announced the result of their Password 2011 survey which revealed that 48 percent of IT security professionals surveyed have worked for organisations whose network has been breached by a hacker. The survey paints a vivid picture of password chaos amongst IT staff and apathy about password security amongst their senior management.

- 51 percent of respondents had ten or more passwords to remember for use in their work

- 42 percent of those surveyed said that in their organisations IT staff are sharing passwords or access to systems or applications

- 26 percent said that they were aware of an IT staff member abusing a privileged login to illicitly access sensitive information

- 48 percent of respondents work at companies that are still not changing their privileged passwords within 90 days - a violation of most major regulatory compliance mandates and one of the major reasons why hackers are still able to compromise the security of large organisations

Password Management and Data Breaches

The survey of more than 300 international IT professionals shows that a fundamental lack of IT security awareness in enterprises, particularly in the arena of password control and privileged logins, is potentially paving the way for a further wave of data breaches in 2011.

For many organisations these weaknesses are the backdoors by which hackers find their way into the enterprise's most sensitive data. If almost 50% of all passwords remain unchanged, as this survey discovered, then fundamental and basic IT security practices are being ignored by staff and their senior management.

Privileged identities are accounts that hold elevated permission to access files, install and run programs, and change configuration settings. Their misuse is a major reason for data leakage.

Philip Lieberman, President and Chief Executive Officer of Lieberman Software said: "This survey shows that despite the huge number of frequent data breaches, over the past twelve months senior management in many organisations have not yet grasped the fundamentals of IT security. In fact they are actively paving the way for more and bigger disasters."

He continued: "Password anarchy among the IT staff at major organisations is mirrored by password apathy at the top of the management hierarchy, where senior management seem almost criminally lax in the enforcement of IT security policies - to the detriment of their organisations".

"These fundamentally careless practices and procedures revealed by the IT departments of the organisations we surveyed could cost them dearly in the coming months. We have consistently said that basic security includes locking down access to systems containing sensitive data to minimise the insider threat. However, only months after the Sony, RSA Security and Comodo hacks the situation within major organisations remains at risk," Lieberman said.

"Senior management will have to pay far more attention to their basic security practices or be forced to apologise to their shareholders and customers for major data losses and subsequent damage to brand loyalty. The simple, unpalatable truth is that senior management generally is not policing their IT security departments enough to avoid further massive data breaches."

The survey was conducted by Lieberman Software at HP Protect 2011 amongst more than 300 IT professionals. The full results can be found at LINK.
Lieberman Software Corporation
Lieberman Software provides privileged identity management and security management solutions to more than 1000 customers worldwide, including 40 percent of the US Fortune 50. By automatically discovering and managing privileged accounts everywhere on the network, Lieberman Software helps secure access to sensitive systems and data, thereby reducing internal and external security vulnerabilities, improving IT productivity and helping ensure regulatory compliance. The company developed the first solution for the privileged identity management space, and its products continue to lead this market in features and functionality. Lieberman Software is headquartered in Los Angeles, CA with an office in Austin, TX and channel partners throughout the world. For more information, visit www.liebsoft.com.
Press releases you might also be interested in
Weitere Informationen zum Thema "Sicherheit":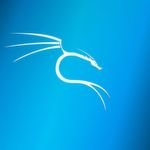 Kali Linux installieren und Hacking-Lab aufsetzen
An­ge­hen­de Si­cher­heits­ex­per­ten, Pen­tes­ter und IT-Ver­ant­wort­li­che fin­den in Ka­li ei­ne um­fang­rei­che Platt­form, um di­gi­ta­le At­ta­cken zu pla­nen und durch­zu­füh­ren. Warum soll­te man dies tun? Zum ei­nen um sich mit po­ten­ti­el­len An­grif­fen auf die ei­ge­nen Sys­te­me au­s­ein­an­der­zu­set­zen und zum zwei­ten um in­ter­ne oder ex­ter­ne Schwach­s­tel­len­tests bes­ser zu ver­ste­hen. Im ers­ten Teil stel­len wir Ka­li ge­nau­er vor und er­klä­ren, wie sich ein Ha­cking-Lab auf­zu­set­zen lässt.
Weiterlesen