Lieberman Software says questions remain on EDF hack of Greenpeace
London

, (PresseBox) -
Commenting on the prison sentences handed down to the former members of EDF's security staff - and a 1.5 million euro fine on his employers – Lieberman Software says that the only surprise is not having seen this sort of trojan-assisted industrial espionage reaching the courts before.

Philip Lieberman, President and Chief Executive of the privileged identity management specialist, said that the case of EDF being hit with a severe fine - after a senior official hired an external company to use a trojan to spy on Greenpeace - is notable because the saga started more than five years ago.

"According to the various newswire reports, the power generation giant – which runs more than 50 nuclear power stations in France and 8 in the UK – tasked an external company to conduct illegal surveillance on Greenpeace's then head of campaigns in France, Yannick Jadot," he said.

"Thanks to the successful infection of Jadot's computer, EDF was able to illegally obtain 1,400 documents about the environmental charity's ongoing campaign against nuclear energy," he added.

The Lieberman Software president went on to say that, while it is good to hear that the French courts have handed down actual and suspended sentences against former EDF security staff and the detective agency employed by the energy giant, there are some significant questions that remain to be answered.

These include the possibility of incursions into the computers of other senior members of Greenpeace's staff, how long it was before the infections were detected and how they were spotted.

And then, he says, there is the confidential court testimony that was released by a French Web site – Mediapart - two years ago, that revealed that EDF had organised surveillance not only of Greenpeace in France, but broadly across Europe since 2004.

The really big question, says Lieberman, is how many other cases of trojan-assisted industrial espionage have been carried out in recent years, especially since the external company hired by EDF are said to have relatively simple techniques to infect the Greenpeace chief's computer.

And it's worth noting, he explained, that the same French court handed down a six-month prison sentence and 4,000 euro fine to the external company that EDF used - in connection with infecting computers at a French anti-doping lab - allegedly on behalf of disgraced US cycling star Floyd Landis.

"So what do these two cases tell us? Quite simply that trojan-assisted infections are almost certainly an integral part of the modern-day private detective's IT arsenal when conducting industrial espionage," he said.

"The most worrying question is whether terrorists are also using the same techniques to assist their campaigns. I suspect the answer is yes, meaning that IT security professionals now need to take action against the use of trojans to harvest information from the machines under their protection," he added.

For more on Lieberman Software: www.liebsoft.com

For more on the EDF hacking prosecution: http://bit.ly/uH2wBI
Lieberman Software Corporation
Lieberman Software provides privileged identity management and security management solutions to more than 1000 customers worldwide, including 40 percent of the US Fortune 50. By automatically discovering and managing privileged accounts everywhere on the network, Lieberman Software helps secure access to sensitive systems and data, thereby reducing internal and external security vulnerabilities, improving IT productivity and helping ensure regulatory compliance. The company developed the first solution for the privileged identity management space, and its products continue to lead this market in features and functionality. Lieberman Software is headquartered in Los Angeles, CA with an office in Austin, TX and channel partners throughout the world. For more information, visit www.liebsoft.com.

Press releases you might also be interested in
Weitere Informationen zum Thema "Sicherheit":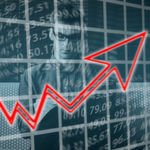 Der Finanzwelt fehlten Cyber-Security-Fachkräfte
Die di­gi­ta­le Trans­for­ma­ti­on bringt für al­le Un­ter­neh­men rie­si­ge st­ra­te­gi­sche und be­trieb­li­che Mög­lich­kei­ten birgt aber auch neue Ri­si­ken für Un­ter­neh­men und neue An­griffs­we­ge für Kri­mi­nel­le. In der Fi­nanz­bran­che wer­den fast täg­lich Sys­te­me von Ha­ckern an­ge­grif­fen. Dies ist die dunk­le Sei­te der Di­gi­ta­li­sie­rung und sie ver­di­ent ge­n­au­so viel Auf­merk­sam­keit wie die Chan­cen, die die Di­gi­ta­li­sie­rung mit sich bringt.
Weiterlesen