Next Energy scientists research with technology of Leybold Optics
Phoebus R&D system ordered
Alzenau

, (PresseBox) -
The independent EWE Research Centre for Energy Technology, Next Energy, Oldenburg, commissioned Leybold Optics GmbH, Germany, to supply a Phoebus lab tool for research and development tasks (R&D) involving silicon thin film solar cells by the start of 2012. This future-oriented system by Leybold Optics, a leading manufacturer of vacuum equipment, is a state-of-the-art technology that satisfies the strict requirements of high-tech coatings.

Next Energy is already working on energy supply solutions for tomorrow. Primar-ily, the institute concentrates on silicon thin film technology within its specialist field of photovoltaic. The team of scientists has set itself the objective of significantly increasing the efficiency of the cells thus contributing to reducing the cost of the technology, thereby achieving the required grid parity to conventional power. Together with the industry, Next Energy undertakes comprehensive research and development work and stands out thanks to its interdisciplinary and targeted approach.

A major part of the success of the thin-layer technology in the photovoltaic field is the rapid implementation of relevant laboratory developments for industrial pro-duction. The Phoebus lab tool by Leybold Optics means that research and devel-opment departments can test new concepts without delay and transfer these to industrial production processes extremely quickly thanks to the high throughput. In contrast to similar systems, the Phoebus lab tool is able to coat substrate with up to 5 millimetres thickness and a surface of up to 300 x 300 millimetres or alter-natively, any other small substrate in different shapes. The lab tool has the same properties as the industrially used coating system Phoebus by Leybold Optics; in particular, this includes the EAE technology (electrical-asymmetry effect/dual fre-quency) and the in-situ cleaning.

The system works with the PECVD (= Plasma Enhanced Chemical Vapour Depo-sition). This means that this sturdy laboratory version not only has the same scal-able process chamber design, it also delivers excellent coating results. Required material grades of the amorphous and microcrystalline silicon are achieved with a high level of layer homogeneity whilst keeping the production costs low. This also applies to the simple thin film cells (a-Si or ?c-Si), to multiple solar cells such as tandem cells (a-Si/?c-Si or a-Si/a-Si), to thin film solar cells with triple-junction cells and to individual layers (inter-reflective, buffer, etc.).

The individual vapour deposition in the separate process chambers (p-chamber, i-chamber, n-chamber) avoids any cross-contamination between the process chambers. Throughout the entire process and the transport, the glass substrates are kept in an uninterrupted vacuum and at a constant and stable temperature. The extremely flexible lab tool offers an almost infinite number of process configu-ration options. All processes can be freely programmed. Simple access to each process chamber facilitates smooth maintenance and servicing.

According to Dr. Karsten von Maydell, head of the photovoltaic division at Next Energy, the state-of-the-art technology of Leybold Optics is very promising: "The flexible Phoebus lab tool offers Next Energy an ideal base for accelerating its re-search and development work in the photovoltaic and silicon thin film technology field. We will also use the scalable possibilities of the system to further optimise tandem solar cells and will use innovative silicon alloys to further the development of triple-junction solar cells".
Press releases you might also be interested in
Weitere Informationen zum Thema "Energie- / Umwelttechnik":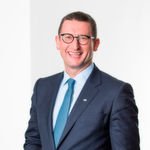 Fujitsu stärkt Forschung zu Künstlicher Intelligenz
Fu­jit­su will die For­schung zu Künst­li­cher In­tel­li­genz in Eu­ro­pa stär­ken. Da­zu hat das Un­ter­neh­men vor, das "AI Cen­ter of Ex­cel­len­ce" (CoE) im fran­zö­si­schen For­schungs­clus­ter Pa­ris-Sa­clay wei­ter aus­zu­bau­en.
Weiterlesen