Process diaphragm pumps and diaphragm metering pumps for "Clean Energy Technologies"
ACHEMA 2009: LEWA solutions for greater energy efficiency and availability
Leonberg

, (PresseBox) -
Customers are increasingly choosing environmentally friendly and energy-efficient pump systems.

Large shares of pumps installed worldwide simply convey water. The design requirements for such pumps are rather modest, and standard centrifugal pumps are generally used.

When it comes to pumps for process industries, the standards are significantly higher: these drives convey and meter a wide variety of aggressive and corrosive and possibly toxic fluids at high or low pressures and temperatures. In addition, there is the task of metering additives and chemical mixtures. As a result, these hermetically sealed pumps are more complicated in their design, and pump designers need to possess the right process know-how for the "pump environment." At the final analysis, it is the total cost analysis that is decisive for the customer, also known under the concept Total Cost of Ownership (TCO).

Diaphragm metering pumps and process diaphragm pumps from LEWA with their unique DPS diaphragm protection system are particularly well-suited to conveying or metering critical media (toxic, flammable, poorly lubricating, solids-laden, or sterile fluids), and they enable safe, environmentally friendly production. They are often the technology of choice when pump systems are needed for the new "Clean Energy Technologies" - e.g. in production of the latest generation of biofuels or in sequestration of CO2 back into fossil-fuel reservoirs.

Diaphragm technology ensures that no toxic or explosive materials are released or mix with another fluid. The hermetically sealed LEWA pumps fulfill air requirements for technical plant systems. Looked at from the other perspective, no material from outside can contaminate the medium being pumped either - this is important for use in the food and pharmaceutical industries.

Not only do LEWA pumps operate safely and environmentally friendly here; they are extremely energy-efficient as well. LEWA process pumps offer efficiency greater than 80% over their entire pump operating range! Compared to multi-stage centrifugal pumps, diaphragm pumps shine in practice, often with twice the efficiency. Centrifugal pumps only attain max 1 working point with high efficiency.

In CO2 back injection for Carbon Capture and Storage (CCS), operators save up to 35% in energy costs compared to the use of compressors in the final stage of sequestration of the already liquid CO2.

Below are some examples from practice, in which operators were able to make their production safe, environmentally friendly and energy-efficient using pumps and systems from LEWA:

- In flue gas treatment in power plants: injection of additives; in this case, safely operating and nearly maintenance-free metering pumps from LEWA are even replacing the centrifugal pumps that are typically used in power plant applications.
- In odorization processes: customized layouts of odorization systems for feeding auxiliary materials are implemented in an economical and environmentally compatible way, e.g. into a biogas distribution network.
- To optimize heat management in softener production, LEWA supplied metering systems with heat exchangers that are used to cool finished product with the process water needed for mixing.
- LEWA also supplies systems that are powered independent of external power grids, such as solar-operated packages that are used in extreme environments such as in Algeria.
- Processing of pure silicon for solar cell production requires leak-free, process-safe metering and process pump technology.
- Fischer-Tropsch synthesis (biofuel production) occurs under very high temperatures and pressures. LEWA pumps can handle these requirements, and thanks to their high efficiencies they operate with high energy efficiency, process safety and economy.
- In natural gasexploration, LEWA ecosave® pumps (these pumps meter corrosion inhibitors and anti-freeze materials into the pipeline) can run autonomously, powered by very small differential pressures. So they do not require any auxiliary energy sources, which is important in remote areas for example.

Something else that wins over operators in the process industry: LEWA pumps and systems exhibit long service life, low maintenance costs and low life cycle costs.

Just how seriously LEWA is addressing the issues of resource protection, energy-conscious behavior and environmentally compatible production is also evident within the company: for example, LEWA participants in the "ECOfit" environmental program for business sponsored by the German state of Baden-Württemberg. This involves checking and analyzing performance in the individual areas of waste management, air purification management, water usage and energy savings. By assisting companies in pursuing continual improvement in environmental performance, ECOfit also prepares them for later EMAS or ISO 14001 certification.
LEWA GmbH
- Company name: LEWA GmbH (founded in 1952)
- Owner: Deutsche Beteiligungs AG; Quadriga Capital
- Chairman of the management board: Dipl.-Ing. Dipl.-Kfm. Bernd M. Stütz
- Headquarters: Leonberg/Germany
- More than 15 affi liated companies worldwide
- Sales in 90 countries
- Employees: worldwide 700 (420 in Leonberg)
- Turnover: approx. 145 million Euros / year

LEWA is a leading supplier of precision metering pumps, high-performance process diaphragm pumps as well as complete metering systems and metering packages. The company is counted among the competence leaders in fl uid metering worldwide.

The technically demanding metering- and process diaphragm pumps manufactured by LEWA are particularly used for critical processes and safety-relevant applications. The company has identifi ed eight business sectors as prime markets: Oil & gas (especially up-stream) / chemical industry & petrochemistry / pharmaceutical & cosmetics industry / food & beverages / plastics / detergents / energy & environment / special applications (e.g. gas odourisation).

The LEWA core-expertise also includes many years of experience in international project management, the on-site presence worldwide, the fi rst-class service and the customer support in the after sales fi eld.

Via the regional sales organisations LEWA also sells products of other reknown manufacturers on the European market mostly.

For example:

Air-operated double-diaphragm pumps, rotating displacement pumps (e.g. rotary pumps, gear pumps, screwand eccentric screw pumps) as well as centrifugal pumps of stainless steel and plastics.

With more than 15 affi liated companies and many authorised representatives the user can fi nd LEWA establishments and LEWA cooperation partners in all important countries.
Press releases you might also be interested in
Weitere Informationen zum Thema "Energie- / Umwelttechnik":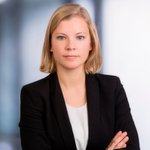 IDC stellt Smart-Cities-Prognosen vor
Im Rah­men der Fu­tu­re­s­ca­pe-Prog­no­sen ha­ben sich die Markt­for­scher von IDC auch dem The­ma Smart Ci­ties ge­wid­met. Sie ver­öf­f­ent­lich­ten die Top 10 der Vor­her­sa­gen, die sich im Zu­ge der Di­gi­ta­len Trans­for­ma­ti­on auf re­gio­na­le und lo­ka­le Be­hör­den aus­wir­ken wer­den.
Weiterlesen