LID Scope - monitoring Light Induced Degradation (LID)
Berlin

, (PresseBox) -
LayTec is proud to announce the market launch of LID Scope - the first commercially available system for simulation and monitoring of LID! LID Scope is a table-top system that helps to quantify the expected performance loss of any solar cell directly at the line or in the lab. The tool performs accelerated or real-life degradation tests fully automatically. It delivers highly reproducible results and a permanent monitoring of Voc changes by integrated metrology. These features make the tool an inevitable part of quality control and production optimization in PV industry.

LID Scope degrades cells in a well-controlled procedure with electrical current and high temperatures by applying novel physical models developed by Fraunhofer Center for Silicon Photovoltaics (CSP) in Germany (patent pending). For the first time, cells can be degraded in a repeatable way, which means that LID Scope offers identical LID performance control from line to line and from lab to lab.

Tobias Schenk, president of LayTec in-line GmbH, commented: "Since the LID effect has a direct influence on the price-per-watt, LID Scope will affect the negotiations of cell producers and their customers. They can now refer to 'standardized' degradation procedure and exactly quantify the loss, thus eliminating costly safety margins."

Dr. Dominik Lausch, the researcher at Fraunhofer CSP, said: "Because LID is an obstacle that will threaten the PERC business, a lot of techniques have been and will be developed to prevent the loss of solar cell performance in field. With LID Scope, manufacturers can control the degree of success of these methods and optimize their production processes much faster and easier."

Learn more about LID Scope at laytec.de/lid or make an appointment with our sales team for product demonstration at one of these trade fairs:

– SNEC PV Power EXPO in Shanghai, China on May 24-26, 2016

– 43rd IEEE PVSC in Portland, OR, USA on June 5-10, 2016

– Intersolar Europe in Munich, Germany on June 22-24, 2016
LayTec AG
LayTec develops and manufactures integrated in-situ and in-line metrology for thin-film deposition and other high value generating processes. Currently, the company has more than 2000 metrology systems installed worldwide and offers a global customer support and service network including local representations.
Press releases you might also be interested in
Weitere Informationen zum Thema "Forschung und Entwicklung":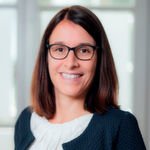 Artificial Intelligence – eine komplexe Technologie für Spezialisten
Ar­ti­fi­cial In­tel­li­gen­ce (AI) ist nicht mehr nur für Start-up-Un­ter­neh­men und tech­ni­kaf­fi­ne Bran­chen von In­ter­es­se und Nut­zen. Der Ein­satz birgt zahl­rei­che be­triebs­wirt­schaft­li­che Nut­zen: So kön­nen bei­spiels­wei­se sich stän­dig wie­der­ho­len­de, aber ge­fähr­li­che Tä­tig­kei­ten von Com­pu­tern oder Ro­bo­tern über­nom­men wer­den. Der qua­li­fi­zier­te Mit­ar­bei­ter kann sich in­des den wich­ti­gen an­de­ren st­ra­te­gi­schen Auf­ga­ben stel­len. In der Me­di­zin wird es durch Künst­li­che In­tel­li­genz mög­lich sein, treff­si­che­re Diag­no­sen zu stel­len und Prog­no­sen ab­zu­ge­ben so­wie in­di­vi­dua­li­sier­te Be­hand­lungs­plä­ne auf­zu­s­tel­len.
Weiterlesen