µTrace supports Microsemis SmartFusion®2 SoC FPGA Family
Höhenkirchen-Siegertsbrunn

, (PresseBox) -
Lauterbach, the leading manufacturer of microprocessor development tools, announced that its new product µTrace now supports Microsemi Corporation's SmartFusion2 SoC FPGAs.

µTrace is an all-in-one solution supporting both debug and trace for SmartFusion2 SoC FPGAs. By the use of simple and complex breakpoints the developer can control the operation of the program and analyze the data in C and C++. The tool uses USB 3.0 for connection to the host and can connect to the target via JTAG, Serial Wire Debug (SWD) or cJTAG (IEEE 1149.7). When the system is used in tracing mode, the tool has an internal 256Mbyte memory buffer but it can also be set to stream data to the host if the user needs to collect the program flow data for longer periods.

"Microsemi's SmartFusion2 SoC FPGAs are the most secure devices of their type available today and it is important to our customers to support this innovative device with our debugging and tracing solutions," said Jerry Flake, Sales Manager for Lauterbach Inc. "µTrace analyzes code, optimizes runtime, validates the system and delivers affordable excellence."

"Lauterbach's development tools are particularly well-suited for higher-end debugging applications, especially those in the safety critical space which is a key market for our highly secure SoC FPGAs," said Tim Morin, Director at Microsemi. "We are pleased to add Lauterbach as a SmartFusion2 SOC FPGA ecosystem partner and offer our customers a broader portfolio of debug and development tools."

SmartFusion2 SoC FPGAs

Microsemi's SmartFusion2 SoC FPGAs are the only devices that address fundamental requirements for advanced security, high reliability and low power in critical industrial, military, aviation, communications and medical applications. SmartFusion2 integrates an inherently reliable flash-based FPGA fabric, a 166 megahertz (MHz) ARM® Cortex(TM) -M3 processor, advanced security processing accelerators, DSP blocks, SRAM, eNVM, and industry-required high-performance communication interfaces all on a single chip. For more information, visit www.microsemi.com/smartfusion2.
Lauterbach GmbH
Lauterbach is the world's leading manufacturer of complete, modular microprocessor development tools with 30 years' experience in the field of embedded designs and has supported debugging and tracing of multicore chips for more than 10 years . It is an international, well-established company with blue chip customers in every corner of the globe and has a close working relationship with all semiconductor manufacturers. Besides the Headquarters in Hoehenkirchen, Germany, the company has its own branch offices in United Kingdom, Italy, France, Tunisia, on the East and West coasts of the United States, Japan and China. Highly qualified sales and support engineers are also available in many other countries. For more information visit http://www.lauterbach.com/
Press releases you might also be interested in
Weitere Informationen zum Thema "Hardware":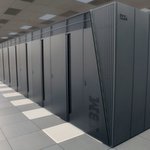 EU buttert eine Milliarde in Supercomputer-Infrastruktur
Für Su­per­com­pu­ting will man in der EU rich­tig Geld in die Hand neh­men. Gut ei­ne Mil­li­ar­de Eu­ro sind in der "Eu­roHP­C"-In­i­tia­ti­ve für den Auf­bau ei­ner ent­sp­re­chen­den In­fra­struk­tur ver­an­schlagt, um Rück­stän­de auf­zu­ho­len. Denn vie­le Wis­sen­schaft­ler und Un­ter­neh­men müs­sen ak­tu­ell Da­ten au­ßer­halb der EU ver­ar­bei­ten las­sen.
Weiterlesen