Debugging InsydeH2OTM UEFI BIOS with Lauterbach's TRACE32®
Höhenkirchen-Siegertsbrunn

, (PresseBox) -
Lauterbach GmbH, the leading manufacturer of microprocessor development tools, now supports "InsydeH2O"

UEFI BIOS from Insyde® Software with its TRACE32® Debugger tools for Intel's x86 architecture. A new extension to Lauterbach JTAG debuggers allows comprehensive debugging of InsydeH2O systems with TRACE32®. This new feature eases and supports the development of all UEFI phases and components. Start your debugging right from the reset vector and step through all parts and drivers up until the handover to the OS - or even into the OS if you like to.

Both companies, Insyde Software and Lauterbach GmbH, work close together to make the BIOS and the debugger understand each other. The goal is to provide the best UEFI development environment and debugging solutions to BIOS developers.

The "Unified Extensible Firmware Interface" (UEFI) is the successor of the traditional PC BIOS. It manages the reset and startup of the system plus the selection and booting of an OS. In contrary to the standard BIOS, UEFI is capable of dynamically loading and starting drivers. Those drivers then do no longer need to be installed into the OS, instead they're instantly available after boot.

UEFI runs through different phases while booting the system. Starting from a security phase, it runs into an initialization phase (PEI), which already loads some basic modules. The following "driver execution environment" (DXE) then is responsible to load dynamic drivers that are necessary to run this particular system. After this, the boot device selection (BDS) passes control to the appropriate OS.

Lauterbach's new extension to TRACE32 now supports the debugging of UEFI BIOS implementations through all phases with special windows, functions and prepared scripts. TRACE32 is aware of multicore environments, allowing the UEFI debugging even on SMP systems. All features are just based on the symbol information, there's no need for special debugging software or drivers on the target system.

Especially within the PEI and DXE phases, TRACE32 shows special windows with all created PEI modules or all loaded DXE drivers. Detailed analysis of the UEFI framework is possible, looking at contents of the firmware volumes, or dependencies of the modules. The debugger provides a special mechanism that allows starting debugging a PEI module, or a DXE driver right from its entry point, shortly after it is loaded. After this, debugging through the BDS, and subsequently into the starting OS is supported by the debugger.

Using TRACE32 to debug x86/Atom systems gives you the ability to debug your UEFI BIOS in a very comfortable way, supporting each of its phases. Start debugging right from the reset vector and continue debugging even into the OS and its applications. Now there's a continuous solution without any "debug gaps".

About Insyde

Insyde Software (www.insydesw.com) is a leading global provider of BIOS, UEFI-based firmware and engineering services for companies in the mobile, server, desktop and embedded computing industries. The company is publicly held (GTSM: 6231) and headquartered in Taipei, Taiwan with U.S. headquarters in Westborough, MA. The company's customers include the world's leading computer systems designers and manufacturers.

Further information is available from www.insydesw.com

Insyde is a registered trademark and InsydeH2O is a trademark of Insyde Software.
Lauterbach GmbH
Lauterbach, founded in 1979, is a completely independent and privately held company and the world′s leading manufacturer of complete, modular microprocessor development tools experience in the field of embedded designs. It is an international, well established company with blue chip customers in every corner of the globe and has a close working relationship with all semiconductor manufacturers. Besides the Headquarters in Hoehenkirchen, Germany, the company has its own branch offices in United Kingdom, Italy, France, on the East and West coasts of the United States, Japan and China. Highly qualified sales and support engineers are also available in many other countries.

Further information is available from www.lauterbach.com


Press releases you might also be interested in
Weitere Informationen zum Thema "Software":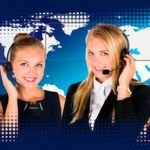 Vom Dreiklang von Compliance, ITSM und DSGVO
Am 25. Mai 2018 ist es so weit: Die zwei­jäh­ri­ge Über­gangs­zeit der EU-Da­ten­schutz-Grund­ver­ord­nung (EU-DSG­VO) en­det und das Ge­setz tritt mit al­len Kon­se­qu­en­zen in Kraft. Das stellt Un­ter­neh­men je­der Grö­ß­en­ord­nung vor enor­me Her­aus­for­de­run­gen. So ver­langt die Ver­ord­nung eu­ro­pa­weit von al­len Be­trie­ben, sämt­li­che Ge­schäft­s­pro­zes­se kon­ti­nu­ier­lich zu über­prü­fen und zu ak­tua­li­sie­ren, die mit der Ver­ar­bei­tung per­so­nen­be­zo­ge­ner Da­ten zu tun ha­ben.
Weiterlesen