LAUDA buys a Spanish manufacturer of industrial circulation chillers
Lauda-Königshofen

, (PresseBox) -
The world's leading constant temperature specialist and Donaldson Company, Inc., one of the world's most eminent manufacturers of filtration products and equipment, officially announced in Barcelona, Spain today the acquisition of Donaldson's circulation chiller business by LAUDA. The former Donaldson chiller business, Ultrafilter S.L., Terrassa, Spain was established in 1966. With a staff of approximately 40, the company today manufactures "Ultracool" brand industrial circulation chillers with a capacity of up to 500 kilowatts. Ultrafilter S.L supplies major manufacturers of such equipment as printing presses, injection molding equipment, laser processing machines and sorting equipment across the globe. The circulation chiller business has significant growth opportunities that are outside of Donaldson's focus on filtration.

Industrial circulation chillers enable LAUDA to broaden its product range and increase its attractiveness to manufacturers of industrial plant and equipment requiring machine cooling. The constant temperature specialist employs more than 350 staff and is planning an annual turnover of more than EUR 60 million. LAUDA's Managing Director Dr Gunther Wobser is enthusiastic about the expansion of the business, "With the high-grade Donaldson industrial circulation chillers we can systematically extend our product range in the field of our core skill of liquid-based constant temperature technology. Our activities in industrial markets with our OEM thermostats and heating and cooling systems are already very successful. However, up to the present time we have been without attractively priced circulation chillers with high cooling capacities. With our effective sales organization and the LAUDA brand which is well-known across the world for constant temperature technology I am confidently expecting powerful synergies from this acquisition." The manufacturing site in Terrassa with its ultra-modern equipment is situated approximately 30 kilometers north-west of Barcelona. It will continue to be managed separately under the name of "LAUDA Ultracool" and is expected to grow further in the coming years, not least thanks to the excellence in marketing and sales of the LAUDA Group. In addition to developing and manufacturing circulation chillers, the Spanish company will assume responsibility for sales support in Spain and Portugal. Marketing, sales and service activities will be taken over from the parent company in Germany as well as from the existing seven overseas subsidiaries and selected agencies and service partners.
LAUDA DR. R. WOBSER GMBH & CO.KG
With about 420 employees, more than EUR 60 million in annual turnover and eleven foreign subsidiaries, LAUDA is the global leader in the manufacture of innovative constant temperature equipment and systems for science, application technology and production, as well as for high- quality measuring devices. With almost 60 years of experience and a unique product portfolio ranging from compact laboratory thermostats to industrial circulation chillers to customized heating and cooling systems with more than 400 kilowatts of cooling power, LAUDA is the only company that can guarantee optimized temperature throughout the entire value-added chain for its 10,000 plus customers worldwide.

Quality products from LAUDA keep temperatures constant to an impressive 5 thousandth °C or make targeted changes in an area spanning -150 to 400 °C. Through active cooling or warming, production processes are accelerated or, indeed, made possible in the first place. In such cases, LAUDA, for example, replaces the uneconomical mains-water cooling with environmentally friendly and cost-efficient devices or, alternatively, uses existing forms of primary energy such as thermal discharge. LAUDA measuring instruments determine the surface tension, tension limit and viscosity of liquids precisely.

As a highly specialized niche provider, LAUDA ranks either first or second in almost all future-oriented sectors. In the semi-conductor industry, all the renowned manufacturers and suppliers place their trust in LAUDA thermostats and heating and cooling systems. LAUDA quality products also enable both the research and mass production of vital medicines. In the growing medical technology market, circulation chillers made by LAUDA cool patients and guarantee safe openheart surgery. LAUDA industrial circulation chillers provide reliable and cost effective cooling for printing machines, injection moulding plants and laser processing machines equipment. Further principle applications include material inspection, biotechnology and the cooling of laboratory instruments and machines. LAUDA thermostats are, naturally, also used in the measuring instruments manufactured by us. For example, in order to determine the viscosity of aviation fuel under real conditions at 10,000-meter altitude, the sample is cooled in the laboratory down to -60 °C.

Through numerous innovations and ongoing investment, LAUDA is sustainably improving its excellent market position and is growing both in the main European market as well as overseas.

LAUDA – The right temperature worldwide
Press releases you might also be interested in
Weitere Informationen zum Thema "Energie- / Umwelttechnik":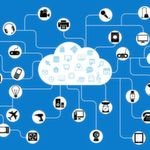 Investitionen in IoT-Sicherheit steigen rasant
Laut den Prog­no­sen der Markt­for­scher von Gart­ner stei­gen die welt­wei­ten Aus­ga­ben für IoT-Si­cher­heit im lau­fen­den Jahr auf 1,5 Mil­li­ar­den US-Dol­lar an. Bis zum Jahr 2021 soll Com­p­li­an­ce der wich­tigs­te Ein­fluss­fak­tor für das Wachs­tum bei IoT-Se­cu­ri­ty wer­den.
Weiterlesen