Hannover Messe 2014 - Making lightweight construction fit for everyday use
Hannover

, (PresseBox) -
Unfortunately, dents and scratches are part of everyday life, both for cars and for aircraft. Therefore, established repair processes exist for conventional automobiles and aircrafts. For automobiles or aircraft made of lightweight materials, however, very often the damaged parts must be completely replaced. Especially for carbon fiber reinforced plastics (CFRP) there are presently only manual repair methods, making repair too expensive. The scientists of the composites group at the Laser Zentrum Hannover e.V. (LZH) are therefore investigating laser-based repair processes that can be automated, and are thus much more cost-efficient than the existing processes.

CFRP is considered to be the material of the future in the automobile and aircraft industry. It is the perfect substitute material for steel because of its high strength and stiffness, thus ensuring the same safety level as steel. The characteristics of the lightweight material are due to the way is manufactured. Like textiles, carbon fibers are manufactured as crimp and non-crimp material and are finally coated with plastic.

Laser: No material-induced tool wear

The difference between CFRP and metal becomes noticeable during processing, too. Tools such as drills and saws wear down quickly on fiber reinforced plastic so that cuts and holes become less precise. Therefore, the processing and repair of these materials are rather expensive. Damaged parts are mostly replaced completely. The LZH scientists led by Dr.-Ing. Peter Jäschke are investigating new methods to qualify this lightweight material for use in large series production. "The distinctive quality of the laser is the contactless processing, avoiding material-induced tool wear which is typical for conventional tools. In this way, consistent processing results can be guaranteed. This is why laser-based processes are ideal for automation", explains Jäschke.

Layer by layer

During the laser-based repair of CFRP parts, the laser removes the damaged area step by step and layer by layer. "Afterwards, the damaged area looks like an upside-down pyramid", continues Jäschke. "Then, precisely matching fiber layers can be glued into the area removed. This way, the stiffness of the part is virtually the same as before."

Most recently, the LZH scientists have been working on repairing a slat demonstrator. This part, which is mounted to the front edge of the wing, is important for the aerodynamics. Because of its position it is particularly susceptible to damage, for example by collisions with birds. A suitable repair process is thus an important prerequisite for making aviation more resource-efficient and sustainable.

Sustainability - even in the streets

Carbon fiber reinforced plastics are essential for sustainable road traffic, too - that is for the automotive industry of the future. In the current HolQuest 3D project, the processing of CFRP and process automation for parts for the automotive industry are being further explored.

On the example of a slat model, visitors of the Hannover Messe can see how the laser is used to prepare complex three-dimensional structures for repair. Various exhibits illustrate the advantages of laser CFRP processing. Besides the repairing these include cutting and welding in particular.

The LZH at the Hannover Messe: Lower Saxony Pavilion, hall 2, stand A08.

More information: http://www.lzh.de/de/hannovermesse2014
Laser Zentrum Hannover e.V.
As an independent, non-profit research institute, the Laser Zentrum Hannover e.V. (LZH) stands for innovative research, development and consulting. The LZH is supported by the Lower Saxony Ministry for Economics, Labour and Transport and is dedicated to the selfless promotion of applied research in the field of photonics and laser technology. Founded in 1986, over 170 staff have achieved a turnover of 15.993 million euros (for 2013), among others, from income from federal, state, EU and industrial projects.

The focus of the LZH lies on the fields of optical components and systems, optical production technologies, and biomedical photonics. Interdisciplinary cooperation between natural scientists and mechanical engineers makes innovative approaches to challenges from the most different areas possible: from the development of components for specific laser systems to process developments for the most diverse laser applications, for example for medical technology or lightweight construction in the automotive sector. Seventeen spin off companies have emerged from the LZH up to now. Thus, the LZH has created a strong transfer between fundamental science, application oriented research, and industry.

Press releases you might also be interested in
Weitere Informationen zum Thema "Photonics":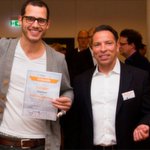 inQventures lädt zum Start-up Boostival 2018
in­Qven­tu­res, der Start-up-In­ku­ba­tor des IT-Di­enst­leis­ters Ades­so, lädt Un­ter­neh­mens­grün­der zum zwei­ten "Start-up Boos­ti­val" ein. Das Event soll Jung­un­ter­neh­men Ge­le­gen­heit ge­ben, ih­re Ge­schäft­s­i­dee zu prä­sen­tie­ren.
Weiterlesen