Lantronix Introduces First USB-to-Ethernet Device Server to Support Synchronised Audio/Video Data Transfer
UBox 2100 enables virtually any USB 2.0 device to be networked and shared over the Internet
Irvine, California

, (PresseBox) -
Lantronix, Inc. (Nsadaq: LTRX) today announced the UBox® 2100, the first USB-to-Ethernet device server to support the USB isochronous data transfer standard, typically used for audio and video applications. With UBox 2100, users can put virtually any off-the-shelf USB 2.0 peripheral device on an Ethernet network. Removing the distance limitations normally associated with USB, users can access and share a variety of devices such as web cams, speakers, microphones, sensors, security access equipment, multi-function printers, hard drives, scanners – even Apple® iPods® – over the Internet.

Isochronous data transfer is typically used for time-dependent applications, such as multimedia streams with synchronised audio and video where the data must be delivered within specific time constraints. Along with its support for isochronous data transfer, UBox eliminates the need to directly connect devices to a PC, thus IP-enabling the USB devices. For example, users can access and share web cams with fully synchronised audio/video in real-time over a network or the Internet without needing to connect them directly to a computer.

"The launch of the dual-port UBox 2100, further demonstrates Lantronix leadership in device networking technology," said Lantronix CEO Marc Nussbaum. "As the first USB-to-Ethernet device server to support isochronous data transfer, the UBox enables a wider range of USB products to be networked and brings multimedia into the realm of M2M communications."

UBox includes software designed to identify, access, configure, upgrade and secure each UBox unit on the network as needed. Once the software is installed and the UBox is configured, it runs seamlessly in the background allowing USB equipment to be automatically connected to PCs in the same manner as if they were connected locally.

UBox 2100 includes an Auto-Connect feature that automatically connects and disconnects shared USB printers based on need. UBox enables a PC to connect to the printer when it needs to print, then automatically disconnects when the job is finished, freeing the printer for other users.

Flexible network configuration options make it easy to use the UBox in local area networks (LANs) or wide area networks (WANs). Rather than require administrators to install drivers on each computer when each UBox is added, its Active Discovery feature automatically loads the software on each computer so that networked USB devices are available for immediate use over a LAN. For WANs, administrators can set up passwords and use static IP addresses to connect UBoxes to the network.

UBox 2100 supports USB 2.0 high-speed and is housed in a ruggedised metal enclosure. It will be available globally later this month through Lantronix channel and other sales partners for $154 US MSRP. The current four-port version, UBox 4100 (USB 2.0, full speed), has also been updated to support isochronous audio and is currently available through the Lantronix channel and other sales partners. Users can upgrade existing UBox 4100's with a simple firmware upgrade. For more information, please visit www.lantronix.com.
LANTRONIX EUROPE GMBH
Lantronix, Inc. (Nasdaq: LTRX) is a global leader of secure communication technologies that simplify remote access, management, and control of virtually any electronic device. Our innovative solutions enable businesses to make better decisions based on real-time information and help gain a competitive advantage by generating new revenues streams, improving productivity and increasing efficiency, and profitability. Easy-to-integrate and deploy, Lantronix product families include: DeviceLinx(TM) - remote connectivity and control solutions for electronic equipment via the Internet; ManageLinx(TM) - powerful application services platform providing secure remote access to firewall-protected equipment; and SecureLinx(TM) - secure, remote management for IT equipment over the Internet. With more than 20 years of networking experience, Lantronix solutions are used in every major vertical market including security, industrial and building automation, medical, transportation, retail/POS, financial, government, consumer electronics/appliances, IT/data center, and pro-AV/signage. The company s headquarters are located in Irvine, Calif. For more information, visit www.lantronix.com.
Press releases you might also be interested in
Weitere Informationen zum Thema "Netzwerke":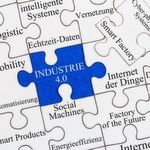 5 Kompetenzfelder einer sicheren vernetzten Industrie
Un­ter­neh­men, die IT und In­du­s­trie si­cher kom­bi­nie­ren möch­ten, be­nö­t­i­gen ein opti­ma­les Bu­si­ness-Ma­na­ge­ment, soll­ten in­di­vi­du­el­le Vor­aus­set­zun­gen be­ach­ten, den Ernst­fall pro­ben, die Tran­s­pa­renz er­höhen und die Zu­kunft im Blick ha­ben, rät die IT-Ex­per­ten­kom­mis­si­on 7Al­li­an­ce.
Weiterlesen