Lantronix Expands Wireless Portfolio with MatchPort b/g Pro, the Most Secure Embedded WiFi Networking Module Available
Enterprise-class 802.11 security coupled with exclusive new roaming technology greatly improves wireless reliability and mobility
Irvine

, (PresseBox) -
Lantronix, Inc. (Nasdaq: LTRX) today announced the industry's most secure embedded WiFi networking module, the MatchPort® b/g Pro. The latest addition to the MatchPort family of pin/form factor-compatible wired and wireless networking modules, MatchPort b/g Pro is an ideal networking solution for data sensitive, regulatory, and IT-driven applications that demand the safest and most reliable technology such as medical records, financial transactions, and government data. In addition, MatchPort b/g Pro features SmartRoam, a breakthrough technology from Lantronix that provides users a higher degree of reliability and mobility when moving throughout a building, warehouse, or even across campus-wide networks.

"Listening to our customers, we realized the need for an ultra-secure WiFi networking module for applications handling critically-sensitive information such as patient data and point-of-sale transactions. We developed MatchPort b/g Pro to exceed the wireless security requirements for even the most specialized applications and environments," said Reagan Y. Sakai, interim CEO and CFO. "It gives OEMs a fast, simple, and affordable way to offer enterprise-class WiFi security, and improves their competitive offering with piece of mind that their products are virtually immune to malicious attack or data hijacking. Along with the highest degree of wireless reliability, MatchPort b/g Pro takes the complexity out of RF design and embedded networking, allowing OEMs to focus on their core competencies while minimizing engineering risk, shortening development time and reducing development cost."

"In our hospitals and medical facilities it is important for wireless equipment and associated technology to deliver the highest levels of security to ensure compliance with HIPAA (Health Insurance Portability and Accountability Act) mandates," said David Hemendinger, vice president, CTO for LifeSpan, Rhode Island's first healthcare system. "Security protocols such as 802.11i and 802.1x EAP authentication are vital to ensure our patients' privacy and should become mandatory requirements in any wireless point-of-care deployment."

MatchPort b/g Pro's extensive suite of security features include:

- IEEE 802.11i compliant radio with AES-CCMP (Advanced Encryption Standard-Counter Mode with Cipher Block Chaining Message Authentication Code Protocol) and TKIP (Temporal Key Integrity Protocol)
- Complete suite of 802.1x EAP (Extensible Authentication Protocols) including EAP-TLS (Transport Layer Security), EAP-TTLS (Tunneled Transport Layer Security), PEAP (Open standard from Cisco Systems, Microsoft and RSA Security), LEAP (Lightweight Extensible Authentication Protocol)
- End-to-end TLS/SSL 3.0 (Secure Sockets Layer) and SSH (Secure Shell) tunneling
- End-to-end AES (Advanced Encryption Standard) 128-bit encrypted tunneling

Going beyond IEEE 802.11 standards, the MatchPort also features the SmartRoam technology. SmartRoam continuously tracks the radio signal strength of access points within range. Pre-authentication and caching enables smooth and automatic transition to an access point with a stronger signal, enhancing mobile reliability while minimizing communication disruption for the user. Unlike other solutions, users experience a seamless transition, gain uninterrupted mobility, and a quicker, more reliable connection to the network.

MatchPort b/g Pro is the third member of the MatchPort product family of pin/form factor-compatible device networking platforms. The MatchPort family enables OEMs to future-proof their designs with the flexibility of delivering wired or wireless connectivity on the same board design with a choice of modules offering an array of price and performance options. The family also includes the MatchPort AR, (turnkey, application-ready programmable device server module with highly-secure Ethernet connectivity and advanced web server capabilities), and the MatchPort b/g, (full-featured, secure, embedded 802.11 b/g device server module).

MatchPort b/g Pro handles the most computationally demanding or data intensive applications effortlessly with a 32-bit, 159 MIPS (Dhrystone 2.1) 166 Mhz processor. With 8 MB of SDRAM and 8 MB flash, it provides enough memory capacity for OEM customization, loading web pages, and data 'store and forward' applications. It features two serial input ports with 230Kbps data rate capability, seven control pins (CP/GPIO), and a wide operational temperature range of -40° to 70°C, with the option to operate up to 85°C with lower MTBF (mean time between failures).

An application API and software developer kit (SDK) will be available, enabling OEMs to develop and deploy custom applications meeting their specific needs. MatchPort b/g Pro will be available worldwide in March through the Lantronix channel and other sales partners. The SDK will be available during the second quarter of 2008. For more information, please visit: www.lantronix.com. For high-resolution product photos, please visit: http://www.lantronix.com/news/photolib/index.html
LANTRONIX EUROPE GMBH
Lantronix, Inc. (Nasdaq: LTRX) is a global leader of secure communication technologies that simplify remote access, management, and control of virtually any electronic device. Our innovative solutions enable businesses to make better decisions based on real-time information and help gain a competitive advantage by generating new revenues streams, improving productivity and increasing efficiency, and profitability. Easy-to-integrate and deploy, Lantronix product families include: DeviceLinx(TM) - remote connectivity and control solutions for electronic equipment via the Internet; ManageLinx(TM) - powerful application services platform providing secure remote access to firewall-protected equipment; and SecureLinx(TM) - secure, remote management for IT equipment over the Internet. With more than 20 years of networking experience, Lantronix solutions are used in every major vertical market including security, industrial and building automation, medical, transportation, retail/POS, financial, government, consumer electronics/appliances, IT/data center, and pro-AV/signage. The company s headquarters are located in Irvine, Calif. For more information, visit www.lantronix.com.
Press releases you might also be interested in
Weitere Informationen zum Thema "Network":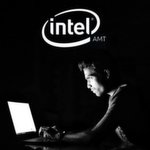 Schwachstelle in Intel AMT gefährdet Firmen-Laptops
F-Se­cu­re mel­det ein Si­cher­heits­pro­b­lem, das die meis­ten von Fir­men aus­ge­ge­be­nen Lap­tops be­trifft. Ein An­g­rei­fer mit Zu­gang zum Ge­rät kann es in we­ni­ger als ei­ner Mi­nu­te mit ei­ner Hin­ter­tür aus­stat­ten. Da­bei las­sen sich die Ab­fra­gen von Kenn­wör­t­ern wie BI­OS- oder Bit­lo­cker-Pass­wör­ter oder TPM-Pins um­ge­hen um ei­nen Re­mo­te-Zu­griff ein­zu­rich­ten. Er­folg­rei­che An­g­rei­fer kön­nen an­sch­lie­ßend aus der Fer­ne auf die Sys­te­me zu­g­rei­fen. Die Schwach­s­tel­le exis­tiert in In­tels Ac­ti­ve Ma­na­ge­ment Tech­no­lo­gy (ATM) und be­trifft Mil­lio­nen Lap­tops welt­weit.
Weiterlesen