Laird Technologies Publishes EMI Microwave Absorber Application Note
Topic Examines Microwave Absorbers for Collision Avoidance System Applications
St. Louis, Missouri, USA

, (PresseBox) -
Laird Technologies, Inc., a global leader in the design and supply of customized performance-critical components and systems for advanced electronics and wireless products, today announced the publication of its newest application note "Q-Zorb(TM) Microwave Absorbers for Collision Avoidance System Applications".

The application note examines how with the rise of wireless electronics and the movement to higher frequencies, microwave absorbers or "noise suppression sheets" (NSS) are now used to reduce electromagnetic interference (EMI) inside collision avoidance system (CAS) applications. CAS systems detect slower vehicles and adjust the cruise control so the manual changing of the cruise control and/or braking are all done automatically.

Electronics operating at high frequencies can have problems with emissions of high frequency noise. Once placed inside an enclosure, the energy increases in phases at certain frequencies to cause resonances which will hinder the performance of the device. This is especially true in CAS applications, which employ sensors that have absorbers in the back of them in order to function properly.

Two Laird Technologies magnetic absorber product lines that are utilized in CAS systems are reviewed. Q-Zorb(TM) HP (high permeability) achieves extremely high permeabilities at low frequencies, providing EMI reduction at frequencies below 2 GHz. Q-Zorb(TM) HF (high frequency) is ideal for cavity resonance problems from 2 to18 GHz and higher.

The application note then discusses the advantages a magnetic absorber provides over that of a lossy foam-type absorber. Although a foam absorber is a more cost-effective solution, foam absorbers can breakdown over time, causing resistive particles to drop onto the circuit traces. They also do not perform well in H-field (magnetic) dominated current applications, unlike magnetic absorbers which have high H-field loss and attenuate these currents.

With the miniaturization of electronics systems, Q-Zorb(TM) microwave absorbers can solve electromagnetic interference (EMI) problems without additional shielding. They can resolve a wide variety of issues in advanced technologies such as automotive radar, which is utilized in automotive CASs. As the costs of these units decrease and safety becomes mandated, the use of these units will become more widespread. As a leading EMI solutions provider, Laird Technologies offers a wide range of microwave absorber products including die-cut elastomers, foam, thermoplastics and custom solutions to aid in a variety of problems such as internal cavity resonances, antenna pattern shaping and high frequency interference.

© 2012 All rights reserved. Laird Technologies and its logo are trademarks of Laird Technologies, Inc. Other products, logos, and company names mentioned herein, may be trademarks of their respective owners.
Laird Technologies GmbH
Laird Technologies designs and manufactures customized, performance-critical products for wireless and other advanced electronics applications.

The company is a global market leader in the design and supply of electromagnetic interference (EMI) shielding, thermal management products, specialty metal products, signal integrity components, and antenna solutions, as well as radio frequency (RF) modules and wireless remote controls and systems.

Custom products are supplied to all sectors of the electronics industry including the handset, telecommunications, data transfer and information technology, automotive, aerospace, defense, consumer, medical, mining, railroad and industrial markets.

Laird Technologies, a unit of Laird PLC, employs over 12,000 employees in more than 49 facilities located in 16 countries.


Press releases you might also be interested in
Weitere Informationen zum Thema "Hardware":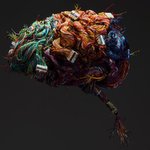 Lenovo setzt auf Künstliche Intelligenz
Auf mehr als 44 Bil­lio­nen Gi­ga­by­te soll sich das welt­wei­te Da­ten­vo­lu­men im Jahr 2020 be­lau­fen. KI-An­wen­dun­gen - dar­un­ter ma­schi­nel­les Ler­nen oder De­ep Lear­ning - sol­len es mög­lich ma­chen, aus die­sem In­for­ma­ti­ons­schatz größt­mög­li­chen Nut­zen zu zie­hen. Le­no­vo ver­stärkt jetzt sei­ne Ak­ti­vi­tä­ten in die­sem Be­reich und setzt da­mit den He­bel an, um sich im HPC-Markt vor­ne zu po­si­tio­nie­ren.
Weiterlesen