Laird Technologies Introduces New 3.5 GHz Dual-Slant 90-Degree Sector Base Station Antenna for WiMax
Base Station Antenna Provides High Density Wireless Network Coverage in Mobile and Fixed WiMax Applications
St. Louis, Missouri, USA

, (PresseBox) -
Laird Technologies, Inc., a global leader in the design and supply of customized performancecritical components and systems for advanced electronics and wireless products, today announced the introduction of its new J33016S00-90N 3.5GHz dualslant 90degree sector base station antenna for WiMax.

The J33016S00-90N 3.5GHz dualslant 90degree sector base station antenna operates in the 3-3.8 GHz frequency band with a 16 dBi gain. The dualslant construction of the antenna provides polarization diversity by maximalratio combining, which eases the impact of multipath interference that often results in poor coverage areas. The optimized beam shaper and wellcontrolled side lobes reduce interference, and provide coverage in highdensity areas for fixed and mobile access. In addition, this WiMax antenna offers uniform energy distribution to all users within the coverage area.

"The J33016S00-90N 3.5GHz dualslant 90degree sector base station antenna offers uniform energy distribution within the coverage area," said Quaid Rasheed, Laird Technologies BWA Antenna Product Manager. "Proprietary design elements created by the Laird Technologies' Artificial Intelligence RF Optimizing development tool results in the antenna possessing extremely high levels of system performance and ruggedness while maintaining a very slim profile."

Antennatoantenna colocated isolation allows the antenna to be placed in the most appropriate position for the application without the worry of interference and malfunction. With rugged tilt mount hardware that is included, the J33016S00-90N is designed for high multipath environments, large carrier class deployment, and WiMax service providers. For more information, please logon to www.lairdtech.com.
Laird Technologies GmbH
Laird Technologies designs and manufactures customized, performancecritical products for wireless and other advanced electronics applications.

The company is a global market leader in the design and supply of electromagnetic interference (EMI) shielding, thermal management products, mechanical actuation systems, signal integrity components, and wireless antenna solutions, as well as radio frequency (RF) modules and systems.

Custom products are supplied to all sectors of the electronics industry including the handset, telecommunications, data transfer and information technology, automotive, aerospace, defense, consumer, medical, and industrial markets.

Laird Technologies, a unit of Laird PLC, employs over 10,000 employees in more than 39 facilities located in 13 countries.

Press releases you might also be interested in
Weitere Informationen zum Thema "Hardware":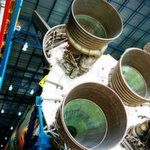 6 Monate "Spaceborne" und der HPE-Superrechner läuft und läuft
Am 14. Au­gust star­te­te die "SpaceX CRS-12"-Ra­ke­te in den Wel­traum, mit­s­amt dem ers­ten kom­mer­zi­el­len Hoch­leis­tungs-Com­pu­ter von der Stan­ge. Am 14. Sep­tem­ber, dem "Pi Day", ha­ben die ISS-As­tro­nau­ten das Sys­tem in­stal­liert und ein­ge­schal­tet. Pro­jekt­lei­ter Mark Fer­n­an­dez teilt nun sei­ne Er­fah­run­gen aus dem ver­gan­ge­nen hal­ben Jahr mit.
Weiterlesen