Laird Technologies' EMI Experts Author Article for IN Compliance Magazine
Article Discusses EMI Shielding for Medical Devices and the Effects of Cleaning Solutions on Material Performance
St. Louis, Missouri, USA

, (PresseBox) -
Laird Technologies, Inc., a global leader in the design and supply of customized performancecritical components and systems for advanced electronics and wireless products, today announced the authoring of an article for the July 2010 issue of IN Compliance Magazine by several of its electromagnetic interference (EMI) subject matter experts, including EMI Product Manager Anjali Khosla, Senior Staff Engineer Jim Kline, Research Chemist Claudine Lumibao-Arm, and Global Technology Director for EMI Elastomer Products Douglas S. McBain.

The article, titled "Design and Selection of Shielding Gaskets for Medical Devices and the Effect of Cleaning Solutions on Material Performance," discusses the results of a study conducted on typical EMI shielding gaskets that were exposed to frequent and aggressive cleaning and sterilization regimens using typical cleaning solutions. The article then examines design considerations in medical devices for protecting the EMI gaskets from cleaning solution exposure.

There are four factors to consider in the service life and performance of an EMI gasket: (1) the number of times the joint is opened and closed; (2) the severity of gasket deformation when the joint is closed; (3) the presence of chemicals and fluids, ozone aging and temperature extremes; (4) inadvertent damage to the gasket during installation and maintenance.

Understanding the environment in which these medical devices are used is important in preventing and addressing EMI issues. The design of the device needs to be one which maintains proper EMI shielding over time in the expected conditions of use. Good design, good materials, and an understanding of use can lead to high reliability in EMI solutions for public health and safety applications.

Anjali Khosla is a Product Manager with Laird Technologies. She has worked with management and marketing of EMI products, and has a Bachelors degree in Marketing and International Business.

Jim Kline has worked for Laird Technologies for over 10 years, specializing in product mechanical design and nonlinear finite element analysis. He holds MS and BS degrees in Mechanical and Structural Engineering, and has been awarded several patents for commercial shielding and gasket designs.

Claudine Lumibao-Arm is a Research Chemist with Laird Technologies. She holds MS and BS degrees in Chemistry, and has been involved in the development of new material products and processes.

Douglas McBain is the Global Technology Director for EMI Elastomer products at Laird Technologies. He has been widely involved in the formulation of elastomers, coatings, and thermoset resins. Mr. McBain has a Ph.D. in Organic Chemistry.

About IN Compliance Magazine

IN Compliance Magazine's mission is to supply the latest news and information to electrical engineering professionals keeping them informed and educated on requirements to design, produce, and market their products around the world.

Our roots run deep in the community of electrical engineering professionals whose primary concern is the regulatory compliance of their companies' products. Our team was the driving force behind our predecessor, Conformity®1 magazine. When the decision was made to shutter Conformity in March of 2009, our team got together and committed to continue supporting our community.

August 2009 brought the launch of our new publication, IN Compliance Magazine. Our Premiere Issue was released at the IEEE EMC Symposium in Austin, Texas where we were welcomed back by friends and supporters anxious for the informational needs of the compliance community to once again be filled. Starting with the January 2010 issue, we resume our mission by publishing monthly issues of IN Compliance Magazine, providing the latest industry news on our website www.incompliancemag.com and through semimonthly eNewsletters. We are proud to continue supporting our community as their preferred source of regulatory compliance information.

(1) Conformity is a registered trademark of Curtis-Straus LLC, a Bureau Veritas Company
Laird Technologies GmbH
Laird Technologies designs and manufactures customized, performancecritical products for wireless and other advanced electronics applications.

The company is a global market leader in the design and supply of electromagnetic interference (EMI) shielding, thermal management products, mechanical actuation systems, signal integrity components, and wireless antenna solutions, as well as radio frequency (RF) modules and systems.

Custom products are supplied to all sectors of the electronics industry including the handset, telecommunications, data transfer and information technology, automotive, aerospace, defense, consumer, medical, and industrial markets.

Laird Technologies, a unit of Laird PLC, employs over 10,000 employees in more than 39 facilities located in 13 countries.


Press releases you might also be interested in
Weitere Informationen zum Thema "Hardware":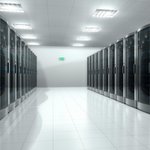 Huawei setzt auf NVMe für eine intensive I/O-Zukunft
Nur we­ni­ge Tech­no­lo­gi­en ha­ben sich so er­folg­reich in un­ter­neh­mens­wei­ten IT-St­ra­te­gi­en durch­ge­setzt wie die All-Flash-Ar­rays (AFAs), die da­bei zwei Jahr­zehn­te eta­b­lier­ter SAS- und SA­TA-Fest­plat­ten­tech­no­lo­gi­en ver­drängt ha­ben.
Weiterlesen