Laird Technologies' EMI Engineer Authors Book
Subject Matter Expert Focuses on EMI Solutions in EMC Design
St. Louis/Missouri/USA

, (PresseBox) -
Laird Technologies, Inc., a global leader in the design and manufacture of customized, performance-critical components for wireless systems and other advanced electronics applications, today announced the publication of "Advanced Materials and Design for Electromagnetic Interference Shielding" by one of its subject matter experts, EMI Materials Engineer, Dr. Xingcun Colin Tong, PhD.

The book focuses on the role that EMI shielding plays in EMC (Electromagnetic Compliance) design and reviews EMI shielding with emphasis on materials and designs across many industry applications. Features of the book include EMC definitions and requirements, EMI fundamentals and effective methods to overcome challenges, as well as future EMI trends. EMI products are also addressed, including materials, metal-formed gaskets, and connectors.

According to Dr. Tong, Laird Technologies' EMI materials engineer and subject matter expert, the book explores important EMI topics such as shielding materials and design solutions.

"The purpose of this book is to provide a valuable guide to design engineers that addresses EMI challenges in general, with a focus on shielding materials and design solutions in particular."

Laird Technologies promotes a 'culture of innovation' within its global engineering team of Subject Matter Experts (SMEs) that encourages its engineers to author technical papers and books, participate as speakers at technical conferences, and become active members in technological societies such as IEEE, TMS, and others. The company is recognized and well respected across industry segments for its technology leadership and emphasis on platform development that leads to products the design engineering community requires.

Dr. Tong joined Laird technologies in 2006 and has over 20 years' experience in research and development (R&D), property analysis and performance characterization, thermal management of electronic packaging, as well as product manufacturing and component design of advanced materials including EMI shields and metallurgical products. He holds a PhD and Masters of Engineering in Materials Science, as well as a BE in Mechanical Engineering. Based on his R&D activities and industrial practices, Dr. Tong holds several patents and has written more than 30 papers in addition to his new book. He is a member of The Minerals, Metals & Materials Society, IEEE, and ASM International. In addition, Dr. Tong received the Henry Marion Howe Medal from ASM International in 1999 for his contribution to research and development of advanced composite materials.
Laird Technologies GmbH
Laird Technologies designs and manufactures customized, performance-critical products for wireless and other advanced electronics applications. The company is a global market leader in the design and supply of electromagnetic interference (EMI) shielding, thermal management products, mechanical actuation systems, signal integrity components, and wireless antennae solutions, as well as radio frequency (RF) modules and systems. Custom products are supplied to all sectors of the electronics industry including the handset, telecommunications, data transfer and information technology, automotive, aerospace, defense, consumer, medical, and industrial markets. Laird Technologies, a unit of Laird PLC, employs over 10,000 employees in more than 39 facilities located in 13 countries.

Translations

Translated versions of this press release are available in Simplified and Traditional Chinese, Japanese, Korean, and German languages.

Trademarks

© 2009 All rights reserved. Laird Technologies and its logo are trademarks of Laird Technologies, Inc. Other products, logos, and company names mentioned herein, may be trademarks of their respective owners.


Press releases you might also be interested in
Weitere Informationen zum Thema "Hardware":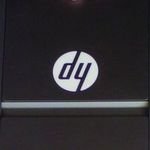 Verräterisches Logo: Aus "HP" wird "dy"
Of­fen­bar ar­bei­tet Hew­lett-Pa­c­kard (HP) an ei­ner Um­fir­mie­rung. Zum 1. April die­ses Jah­res sind Auf­nah­men des neu­en Lo­go-Schrift­zu­ges "dy" auf­ge­taucht. Die Ge­rüch­te­küche über die Hin­ter­grün­de bro­delt.
Weiterlesen