"This press raises production to a whole new level"
Remmert Dekker installs KBA Rapida 106 coater press
Würzburg

, (PresseBox) -
Dutch printer Remmert Dekker's fifth KBA sheetfed press has been in operation at its plant in Wormer, north of Amsterdam, since June. "The new five-colour Rapida 106 with coater is a fantastic machine. Our press crews find it a pleasure to operate," says director Annemarie Dekker.

The new high-end B1 (41in) Rapida replaces a seven-year-old four-colour coater press, and Annemarie Dekker has noticed plenty of improvements. "We print at the maximum speed of 18,000 sheets per hour. This is possible because quality control has made major advances: previously the sheets had to be removed manually from the delivery for inspection, and the colour corrected by eye. This is no longer necessary, since the print quality is checked inline with QualiTronic Color Control. As soon as ink densities exceed the prespecified tolerances the Rapida 106 corrects them automatically."

Annemarie Dekker considers herself lucky to be working with her press crews: "We have fantastic press operators with a genuine feel for the technology. Whatever the level of automation, it is they who get the most out of the press. With the Rapida 106 we can offer our customers an even better quality. We print a consistently high, dot-sharp quality alcohol-free and with maximum efficiency. While printing is still a craft, the Rapida 106 makes it easy to achieve quality excellence."

Space-saving pile logistics

Annemarie Dekker had her new Rapida 106 equipped with a few unusual features. It stands alongside an older model on a broadened platform, so that the press operators can generally work on one level. Installing a platform allowed the logistics system to be located underneath. Following a pile change at the feeder the empty pallets are conveyed underneath the press to the delivery ready to receive the printed pile. Because the company does a lot of printing for the food-processing industry all its pallets are standardised synthetic ones, which are easier to clean.

The Rapida 106 has a 3.8m (12ft 6in) triple delivery extension to ensure that the coated sheets are completely dry prior to delivery, even at maximum press speed. It is at present the only sheetfed offset press in the Netherlands capable of applying a top-quality coating inline at a speed of 18,000sph. Another new feature is the pre-delivery QualiTronic camera, the images from which are sent "live" to the console as an aid to the operator in making an initial visual inspection.

According to Annemarie Dekker, her main reasons for choosing another B1 Rapida from KBA were "their proven quality, the range of substrates they can handle and their high level of automation. The quality of the service provided by KBA and their sales and service agency Wifac during installation, commissioning and training also played a role."

Creativity for the food-processing industry

Remmert Dekker installed the new Rapida 106 to gain a vital edge in the fiercely competitive folding-carton sector. Automating makeready processes to make short-run work more economical was a prime consideration. Creativity, competence and innovation are equally important. In tandem with another manufacturer Remmert Dekker has developed and is now seeking a patent for a new type of board to which a film can be welded to render it water- and airtight. "This product is ideal for fresh or deep-frozen meals, for snacks, vegetable, ice-cream and many other products," says Annemarie Dekker. "The packaging can be put in the oven or micro straight from the freezer."

Apart from food packaging Remmert Dekker also prints transport packaging and direct mail. "Internet shopping is becoming ever more popular. Whereas vendors used to ship their products in neutral packaging, now they can turn it into a promotional platform to burnish their image and expand their markets. Attractive packaging with a strong visual impact is naturally a great help."

Sustainable business management

"We have raised the bar," says a delighted Annemarie Dekker. "Our press fleet is at the cutting edge, our staff are well trained and our production line is environmentally friendly. Sustainable business management is a given: we use geothermal energy to heat and cool our buildings, we've got all the necessary certificates, we've printed alcohol-free since 1992, use no harmful solvents and apply soya-based inks. While this is not the easiest technological combination, it is precisely tailored to the markets we address. Our staff have everything well under control. With the new KBA press we can fulfil all our customers' demands."

Relevant website: www.remmertdekker.nl
Press releases you might also be interested in
Weitere Informationen zum Thema "Produktionstechnik":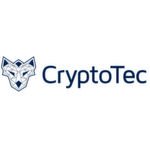 Cryptotec überwacht Lieferkette in Echtzeit
Über neue GSM-Sen­so­ren und Block­chain-Tech­no­lo­gie er­mög­licht Cryp­to­tec die Über­wa­chung von Pro­duk­ten wäh­rend der ge­sam­ten Lie­fer­ket­te. Die In­for­ma­tio­nen im Track-&-Tra­ce-Sys­tem wer­den da­bei in Echt­zeit über­tra­gen.
Weiterlesen