Prestigious award bestowed on ground-breaking Sensoric Infeed System
Würzburg

, (PresseBox) -
KBA Wins Third-in-a-Row Prestigious GATF InterTech Award for Newly-Engineered Rapida 105 SIS Technology

KBA North America in Williston, VT, is proud to announce that it has a 3-peat for the GATF InterTech Technology Award from Printing Industries of America/Graphic Arts Technical Foundation (PIA/GATF). KBA captured the prestigious 2007 InterTech Technology Award for the Rapida 105's unique Sensoric Infeed System (SIS), a sidelay-free infeed feature found on its new generation 41-inch sheetfed presses. During the past two years, KBA has won InterTech Awards for its Rapida 205 81-inch sheetfed press in 2005 and for its Genius 52 UV offset press in 2006.

KBA is proven to be the leader in printing technology

"We are very proud to receive the highly-acclaimed PIA/GATF InterTech Award for the third straight year in a row," says Ralf Sammeck, KBA's chief executive officer and president. "Since the introduction of our new-generation Rapida 105 41-inch sheetfed press and its array of automated features including the SIS feature, there has been nothing but acclaim by all printers as an exceptional press with this unique feature. The Rapida 105 Sensoric Infeed System (side lay free infeed) is significantly improving overall sheet register, running speeds, and ease of operation. KBA is the first press manufacturer to address this key part of sheet feeding – eliminating the traditional side guide. Since customers have an increased demand for turnaround times as well as speed and register, quality needs to be consistent and the Rapida 105 SIS enables this. We believe that being a three-year back-to-back-back recipient shows the industry that KBA is a leader in the field of printing press technology."

The Rapida 105 SIS feature was developed by KBA engineers to remove the traditional side guide on a press and integrate sheet alignment / register into the first infeed cylinder as well as to improve, make more consistent and overall simplify the process of feeding and aligning the sheet in a sheetfed offset press. One of the chief aims was to make the process stable and reliable without the need for manual intervention - even with frequent changes between different printing substrates. KBA's designers are the first in the world to achieve this feat in the no-sidelay infeed system.

Massive efficiencies, quick register, and time-savings

The Sensoric Infeed System brings massive efficiencies in obtaining and maintaining register as well as a reduction in overall make ready times. Savings in the above mentioned areas are estimated at 25% due to the side-lay free infeed. Not having to manually adjust the system in-between substrates and job change-overs is a big time saver as well.

This ground breaking feature allows increased time of 50% for the sheet to be aligned properly. With this allowance, it will allow even higher press speeds in the future so the Rapida 105 SIS is the basis and foundation for faster running speeds.

It is also extremely important to note that the new Rapida 105 SIS addresses the costly problem of "biased sheets" or sheets not all being the exact same parallel dimensions in a pile so some sheets are not all 100% parallel. By eliminating the side pull and registering the sheet via the grippers printers are able to achieve perfect registration.

Traditional manual system vs. new KBA automatic sidelay feature

In traditional mechanical or pneumatic sidelays the incoming sheet is first stopped and braked, stabilized in the front lays, and then aligned at the sidelay tabs. This happens in a pulling process involving many subsidiary steps before the sheet goes through the swing infeed, which is counter-productive to the natural forward flow of the paper. The KBA SIS feature follows the paper's natural flow or motion with a sensor that continually scans the edge of the sheet. This eliminates the risk of the scanning result being negatively influenced by the paper fibers. The gripper bar is pre-aligned in the single revolution transfer drum according to the information transmitted about the position of the sheet edge. Thus the bar is already roughly aligned when it receives the sheet. Precise lateral displacement of the gripper bar enables the sheet to be exactly positioned before being transferred to the first impression cylinder.

The incoming sheet can be adjusted precisely along the entire route from the swing gripper to the impression cylinder — which means there is almost twice as much time available as in traditional systems. This is essential given that up to five sheets per second must be aligned in register at production speeds of 18,000 sph and 15,000 sph in perfecting.
Koenig & Bauer AG
Die Unternehmensgruppe Koenig & Bauer ist mit dem breitesten Produktprogramm der Branche einer der größten Druckmaschinenhersteller der Welt. Muttergesellschaft ist die 1817 gegründete Koenig & Bauer AG (KBA) mit den Werken Würzburg, Frankenthal, Radebeul und Trennfeld.

Zur engeren KBA-Gruppe gehören außerdem die Maschinenfabrik KBA-Mödling AG bei Wien in Österreich, KBA-GIORI S.A. in Lausanne, Schweiz, KBA-Metronic AG in Veitshöchheim bei Würzburg, KBA-MetalPrint GmbH in Stuttgart und KBA-Grafitec s.r.o. in Dobruška, Tschechische Republik. KBA hat mit der KBA North America Inc. in Williston im Bundesstaat Vermont eine eigene Niederlassung für den Vertrieb und Service in den USA und Kanada.

Weitere Vertriebs- und Servicegesellschaften in Großbritannien, Frankreich, Italien, der Schweiz, Dänemark, Finnland, Schweden, Brasilien, Russland, Polen, China, Australien, Malaysia und Singapur sowie ein globales Netz von Vertretungen sorgen für den weltweiten Absatz der KBA-Druckmaschinen. Rund 8.300 Mitarbeiter sind derzeit in der KBA-Gruppe tätig.
Press releases you might also be interested in
Weitere Informationen zum Thema "Produktionstechnik":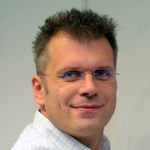 Unternehmen sollten auf Software-Monetarisierung setzen
Im Ja­nuar ver­kün­de­te Spo­ti­fy, der größ­te Mu­sik-St­rea­ming­di­enst der Welt, sei­nen schon lang er­war­te­ten Bör­sen­gang in die Tat um­zu­set­zen. Seit sei­nem Start wur­de das abo­ba­sier­te Soft­wa­re-Mo­dell von ei­ner Viel­zahl di­gi­ta­ler Dis­rup­to­ren und Tech-Uni­corns be­geis­tert über­nom­men. Sei­ne Erst­plat­zie­rung ist nun der ent­schei­den­de Schritt, um der Welt zu zei­gen, dass die­se Mo­del­le funk­tio­nie­ren, und was man aus ih­nen ler­nen kann.
Weiterlesen