KBA demonstrates creativity and competence in small format
Small format open house with over 200 participants in Radebeul
Würzburg

, (PresseBox) -
"Springtime. The time for discoveries!" was the banner under which Koenig & Bauer AG (KBA) attracted over 200 curious print professionals to an open house at its Radebeul facility on 22nd April. KBA is for many above all a manufacturer of cuttingedge medium and largeformat sheetfed offset presses, but this event certainly served to straighten the picture and demonstrated that its technical creativity is being applied with equal commitment in the small and halfformat segments. The guests from 15 countries who had found their way to Saxony despite the closure of the European airspace were treated to live experiences of both economical highquality UV printing on the Genius 52UV and conventional print, partly with inline coating, on the further upgraded A2 press Rapida 66 and the highly equipped Rapida 75 press for the B1 format class. The latter is to be shown in a new E version (E standing for Economy and Ecology) at the forthcoming IPEX exhibition, unveiling also an increased production speed of 16,000 sph.

Ralf Sammeck, KBA vicepresident for sheetfed offset sales, welcomed the guests in the large format press room of the KBA customer centre. In this way, the small format printers were "in passing" given an opportunity to admire two of the larger members of the Rapida press family. Subsequently, Pavel ?erný and Günter Meyer, sales managers at KBA-Grafitec and KBA-Metronic, respectively, presented the technical highlights of the three small and halfformat presses.

Rapida 66: Ideal for standard formats

One factor which makes the Rapida 66 especially attractive for many small format printers is the effective doubling of the sheet area compared to the A3 presses which are otherwise prevalent in Europe - and that for practically the same investment outlay. Instead of just 2 DIN A4 pages, as is the case with an A3 press, the Rapida 66 fits four A4 pages onto a single sheet, even when allowing for the trimming of bledoff pages. The reduced footprint is another decisive criterion, especially for smaller businesses, and the energy consumption of the Rapida 66 similarly lies far below that of comparable presses. Steffen Schwenzer, one of four directors of Berlin printers Fata Morgana Verlag, confirmed these claims. The format of the press is perfectly tailored to his product portfolio, which covers the full range of commercial products from posters, via postcards and business cards, to flyers, brochures and books. The floor space requirement, furthermore, is far less than for a press in format 50 x 70 cm. Steffen Schwenzer also mentioned that much less ink is needed to ink up the printing units, pointing to additional savings potential with regard to ink and plate costs. The staff at Fata Morgana are highly appreciative of the simple handling of their smallformat Rapida. The company currently operates a Performa 66, the predecessor to today's Rapida 66, in a twocolour version for 1/1 perfecting, alongside a fivecolour Rapida 66. Many customers have been very positive in their response to the reappearance of a press in the once popular MO format.

Rapida 75: Flexibility in substrates and finishing

The larger Rapida 75 stands out above all with fast makeready times on the basis of automation solutions originating in part from its larger sister presses. These solutions include automated SAPC plate changers achieving a change time of 50 seconds per unit. Similarly valuable contributions to reduced makeready are the job changeover program (pushbutton makeready) and automatic format settings. The Rapida 75 can also be supplied with an automatically convertible perfecting unit, including even configurations capable of 4/4 production. The list of potential finishing applications on the Rapida 75 is equally impressive, including for example inline perforating and protective, spot or special effect coatings. Christian Complojer, one of the managers of the Italian company Europrint in Vahrn, reported on his very positive experience with the Rapida 75. His company uses its brandnew press to handle jobs ranging from books to business cards. The traditional production focus, however, lies on highgloss brochures for the many hotels of the South Tyrol tourist region. The renowned high print quality of the Rapida 75 was thus an important investment criterion. Alongside, the 15 employees operate two older presses from other manufacturers.

Genius 52UV: High margins, high customer satisfaction

Minimal startup waste, high productivity and profitability, and the flexibility to handle a broad spectrum of unusual substrates: Those are the features which secure the futuristic, waterless Genius 52UV its unique position on the market. That was also the essence of the user report presented by Stefan Scalet, managing director of Druckstoff GmbH in Horw, Switzerland. Stefan Scalet: "The margins for classic offset products are also shrinking relentlessly in Switzerland. Against this background, we at Druckstoff decided to pursue differentiation from the rest of the market. If a client needs a special product which other print companies cannot offer him, then Druckstoff is there as his ideal partner."

Druckstoff has been operating a Genius 52UV since October last year. Its various products are printed on PVC, PET, polycarbonate and even wood. And new challenges are taken up almost daily. That could mean 3D or animated lenticular images, or new products developed in cooperation with agencies and resellers for the office and restaurant sectors. With products from Druckstoff, the customers are in turn able to distinguish their own services from those of the competition. Alongside the higher margins, Scalet attaches great importance to the higher customer satisfaction: "We are even receiving compliments from our customers again! When does that happen nowadays in the market for classic print products?"

Impressive practical demonstrations

The theory of the presentations was followed by a series of practical demonstrations. On the Rapida 75, KBA customer centre manager Wolfram Zehnle drew attention to the diverse possibilities for inline finishing of the highest quality. The fivecolour coater press first printed a planner for the 2010 World Cup in South Africa on adhesive label paper. The fifth unit was here set up with a combination of cutting dies and perforating strips to mark out individual labels and to create the necessary tearoff perforations. A label coating was then applied in the coating tower. On a single pass through the press, this produced a complete planner which could be separated from rest of the sheet, and a set of national flags in the form of adhesive labels, which can be affixed to the planner to reflect the match results and tournament progress. The guests were no less impressed by a full job changeover completed in just 15 minutes. This involved a switch to glossy 200 gsm art paper, removal of the perforating forme and conversion of the fifth unit for spot varnishing (including mounting of a blanket), and a change to highgloss coating in the coater. After this complex makeready process, the Rapida 75 printed a highquality poster with mattgloss effects based on the dripoff technique.

On the fivecolour Rapida 66 with perfecting unit after the second unit for 2/3 production, product manager Anja Hagedorn talked the guests through two perfecting jobs. After completing a book cover in format 46 x 65 cm, the press was converted in next to no time for the production of a postcard forme. The jobs were printed with black and a spot colour before perfecting, and the process colours cyan, magenta and yellow in the printing units after perfecting. With the aid of different folded sheets, Anja Hagedorn demonstrated how conveniently a DIN A4 product can be printed 4up on the Rapida 66.

The Genius 52 UV began by printing 3D effects on lenticular film with the four standard colours and opaque white. Antonio Morata, marketing manager at KBA-Metronic, explained the course of two job changeovers. Both new jobs were printed on costintensive substrates: A puzzle on 450 gsm Invercoat was followed by an example for production on 250 gsm aluminiumcoated Chromolux carton. These jobs were printed with only four colours, but at the same time finished with a highgloss UV coating through the coating unit. In each case, a saleable product was obtained after no more than 10 sheets of startup waste.
Press releases you might also be interested in
Weitere Informationen zum Thema "Produktionstechnik":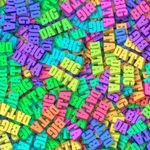 Warum Big-Data-Analysen oft scheitern
Rund zwei Drit­tel der 152 Na­mur-Mit­g­lieds­un­ter­neh­men sind da­von über­zeugt, dass die Da­ten­ana­ly­se prin­zi­pi­ell zur Opti­mie­rung von An­la­gen ge­eig­net ist. Die Um­set­zung von Big-Da­ta-Ana­ly­sen ver­läuft je­doch in den Be­trie­ben eher sch­lep­pend, wie ei­ne Um­fra­ge der Tech­ni­schen Uni­ver­si­tät Mün­chen er­gab. Die Wis­sen­schaft­ler er­klä­ren, warum das so ist und warum Big-Da­ta-Ana­ly­sen oft schei­tern.
Weiterlesen