Kodak Seals Successful Deals with PWP PS and Optichrome at Print Efficiently 2013
Orders placed for KODAK NEXPRESS Digital Color Production Press and KODAK Software Solutions
Hemel Hempstead, U.K.

, (PresseBox) -
Signed orders from PWP PS and Optichrome were among the highlights of Kodak's participation at this year's Print Efficiently.

General commercial printer PWP FS signed an order for a KODAK NEXPRESS SX3300 Digital Production Color Press on the opening day of the show. The £2.5m turnover operation expects the new addition, with its KODAK NEXPRESS Fifth Imaging Unit Solution, to help it increase its digital market share by doubling the current monthly output of 300,000 A4 pages.

Managing Director Keith Robertson explains, "We are keen on the ability to use the clear dry ink for spot and flood coating and interested in what the dimensional ink will allow us to do. We think is it an exciting way to extend what we can offer our customers and it will enable us to be more creative. Designers in particular are open to suggestions and we look forward to presenting them with a greater range of options."

Colourful savings

Optichrome chose to invest in KODAK COLORFLOW Software Pro with KODAK Ink Optimizing Solution to improve efficiencies on its two KODAK NEXPRESS Digital Production Color Presses and to support its KODAK DIGIMASTER EX150 Digital Production System, a KODAK MAGNUS Q800 Platesetter, imaging KODAK ELECTRA XD Thermal Plates, all driven by KODAK PRINERGY Workflow Software with the KODAK INSITE Prepress Portal System.

"With KODAK COLORFLOW Software Pro, we wanted to improve colour consistency across our digital and litho print processes," comments Natalie Stephens, Optichrome's Group Managing Director. "We wanted to make that simpler and easier. We also wanted to ensure that, as far as our clients are concerned, there is no difference in the print results between the litho and digital presses. We believe KODAK COLORFLOW Software Pro will help us achieve that."

Also at the show was Philip Dodd, managing director of Healeys, which has just ordered a KODAK NEXPRESS S2500 Digital Production Color Press also equipped with KODAK NEXPRESS Fifth Imaging Unit Solutions.

Optimising opportunities

"Digital already represents almost 10% of our business," states Mr. Dodd. "New opportunities continue to come up and we needed to be able to reliably keep up with this growth without comprising quality. Being able to print metallic golds and silvers is unique in digital. Added with the ability to spot gloss inline, this press really does offer something different."

David McGuiness, Kodak Marketing Manager UK & Nordics, comments, "The relaxed environment at Print Efficiently created a perfect ambience. It enabled our expert team to have in-depth and highly productive conversations with existing and prospective customers. We are delighted to have signed such significant deals and we look forward to following up on some very promising leads."

As well as the KODAK NEXPRESS SX Digital Production Color Press and a KODAK NEXPRESS Press virtual application that enabled customers to see an interactive video of the machine's wide range of options and substrates, Kodak also showcased a working KODAK PROSPER S-Series Jetting Module with a twin tower running live.

Other highlights were a full KODAK PRINERGY Workflow System which included KODAK INSITE Prepress Portal System and KODAK COLORFLOW Software as well as KODAK SONORA XP Process Free Plates samples and KODAK PROSPER Press printed book samples.

A new educational seminar programme was introduced this year to give visitors the opportunity to combine demonstrations alongside debates and among the speakers was Erwin Busselot, Marketing Director Digital Printing, Kodak EAMER. He spoke about market opportunities for high volume inkjet and how best to take the big step with maximum advantage and minimum risk.

"The whole event provided a great platform to showcase Kodak's broad range of capabilities to a varied audience," concludes Mr. McGuiness.
Kodak GmbH
Kodak is a technology company focused on imaging for business. Kodak serves customers with disruptive technologies and breakthrough solutions for the product goods packaging, graphic communications and functional printing industries. The company also offers leading products and services in Entertainment Imaging and Commercial Films. For additional information on Kodak, visit kodak.com.
Press releases you might also be interested in
Weitere Informationen zum Thema "Consumer-Electronics":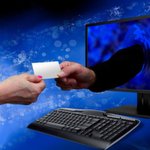 Verbraucher wollen Rechte der DSGVO nutzen
Pe­ga­sys­tems, ein An­bie­ter von st­ra­te­gi­schen Soft­wa­re-Lö­sun­gen für Ver­trieb, Mar­ke­ting, Ser­vice und Ope­ra­ti­ons, hat an­läss­lich der EU-Da­ten­schutz-Grund­ver­ord­nung (EU-DSG­VO) ei­ne Stu­die durch­ge­führt, wie Ver­brau­cher ih­re Rech­te in An­spruch neh­men wol­len.
Weiterlesen