Free Keithley Webinar Teaches Fundamentals of Hall Effect Measurements
Cleveland, Ohio

, (PresseBox) -
Keithley Instruments, Inc., a world leader in advanced electrical test instruments and systems, will broadcast a free webinar on "Hall Effect Measurement Fundamentals" on Thursday, February 17, 2011. This one-hour presentation will introduce Hall effect measurements as they relate to semiconductor materials and device characterization. The on-line event also features an interactive Q&A session. To register, visit http://www.keithley.info/hall_effect.

Hall effect measurement systems are commonly used to determine semiconductor parameters such as carrier mobility and carrier concentration, Hall coefficient, and conductivity type. Topics to be covered in the webinar include:

- What are Hall effect measurements and who uses them?

- What industry trends are driving the need for Hall effect measurements?

- What are the methodologies for deriving Hall voltage, resistivity, and carrier mobility?

- What are the key considerations when selecting equipment for Hall effect measurements?

- What techniques will help ensure quality measurements?

This seminar is recommended for materials scientists and physicists studying the electrical properties of new materials used in nanotechnology applications, as well as engineers, materials scientists, and physicists developing materials for thin-film solar/photovoltaic applications, working with compound semiconductor materials, or studying the properties of carbon-based devices. Additionally, it is useful for all characterization lab managers and anyone new to semiconductor materials and testing.

About the Presenter

Robert Green is a Senior Market Development Manager at Keithley Instruments focusing on low level measurement applications. During his 20-year career at Keithley, he has been involved in the definition and introduction of a wide range of products, including picoammeters, electrometers, digital multimeters, and temperature measurement products. He received a B.S. in Electrical Engineering from Cornell University and an M.S. in Electrical Engineering from Washington University, St. Louis, Missouri.

Registration Information

"Hall Effect Measurement Fundamentals" will be broadcast on Thursday, February 17 at 15:00 CET (9:00 a.m. EST) for the European audience and at 2:00 p.m. EST for the North American audience. The event is free to the public, but participants must register in advance at http://www.keithley.info/hall_effect. The seminar will also be archived on Keithley's website for those unable to attend the original broadcast.
Keithley Instruments GmbH
With more than 60 years of measurement expertise, Keithley Instruments has become a world leader in advanced electrical test instruments and systems. Our customers are scientists and engineers in the worldwide electronics industry involved with advanced materials research, semiconductor device development and fabrication, and the production of end products such as portable wireless devices. The value we provide them is a combination of products for their critical measurement needs and a rich understanding of their applications to improve the quality of their products and reduce their cost of test. In 2010, Keithley Instruments joined Tektronix as part of its test and measurement portfolio.


Press releases you might also be interested in
Weitere Informationen zum Thema "Hardware":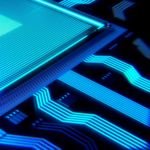 Was sind (KI-)Akzeleratoren?
Un­ter Ak­ze­le­ra­to­ren ver­steht man "Tur­bo-Pro­zes­so­ren", haupt­säch­lich im Be­reich von KI-An­wen­dun­gen, die spe­zi­fi­sche Auf­ga­ben wie zum Bei­spiel Mus­ter­er­ken­nung, Ana­ly­se un­struk­tu­rier­ter Da­ten, Mon­te-Car­lo-Si­mu­la­tio­nen, St­rea­ming-Auf­ga­ben oder den Auf­bau neu­ro­na­ler Net­ze über­neh­men.
Weiterlesen