A pre-Christmas gift: SPEEDLINK gaming line-up available earlier than expected
New gaming highlights available in around 14 days - including from the new SPEEDLINK shop at Alternate / Trailer for the new MEDUSA: http://www.youtube.com/watch?v=ax0y7Ej9JH8
Weertzen

, (PresseBox) -
Christmas is getting ever closer and SPEEDLINK already has some great gifts in store weeks before the holidays. The new core-gaming line-up was announced at this year's gamescom - and the products will be on sale earlier than expected, with the first of the new gaming products available in just 14 days. Following the highly successful KUDOS RS Gaming Mouse, the XEOX Gamepad, the XANTHOS and the legendary MEDUSA Gaming Headsets and the REPUTE Gaming Mousepad, SPEEDLINK have now also released their first range of gaming keyboards plus additional gaming mice. "We have years of experience in the area of keyboards and mice. We've now put our experience to use in the area of gaming and are really proud to present an end-to-end line-up", explains Marketing Director Carsten Blaschnig. "Even for those on a slightly tighter budget, SPEEDLINK makes it possible for customers to get hold of really high-quality gaming kit. And it all has a consistent look - from the mouse to the attractive 2.1 speaker system."

Start gaming right out of the box with the LEDOS Gaming Mouse (RRP €19.99). Thanks to its plug & play functionality, the mouse can be used straight away - even with a Mac. With its additional Rapid-Fire button, enemies can be strafed with a burst shot. In addition, the nifty Sniper button increases precision: press it and the sensor resolution reduces automatically to 500dpi, temporarily slowing down the mouse-pointer speed and enabling the gamer to hone in on the target with deadly precision. Release it, and the mouse returns to normal speed.

The DECUS (RRP €39.99) is fully customisable in terms of functions and look thanks to its feature-rich driver, offering the next level in performance within the new gaming line-up.

Whether it's the LED lighting, which glows in 6 different colours, the 7 programmable buttons incl. dpi switch and Rapid Fire button, or the extensive macro editor - the DECUS is the perfect choice for hard-core gamers. With its finger rest for the little finger, the mouse is ergonomic and perfectly suited for extended gaming sessions.

The RAPAX Keyboard (RRP €29.99) is the entry-level model among the three new keyboards. Just like the LEDOS, it doesn't need a driver. The keyboard features ergonomically positioned thumb recesses on the extra-large space bar so thumbs won't go sliding off this stealth-design keyboard. What's more, the configurable red backlighting means the correct keys are always hit first time, every time - even in the dark.

Like the DECUS the VIRTUIS Keyboard comes with a driver allowing the keyboard to be customised in countless ways. This makes it highly intuitive to switch between the five profiles, assign functions to keys and create macros. It's even possible to record macros on the fly, and optimise them later on, for any of the five macros keys. With its impressive backlighting and cutting-edge design, the VIRTUIS Advanced Gaming Keyboard creates a dramatic atmosphere in the dark. What's more, the red backlighting can be configured to pulsate at either full or half force.

The PARTHICA Keyboard (RRP €49.99) offers hard-core gamers all the options they need to game successfully. Just like the VIRTUIS, the PARTHICA comes with a sophisticated driver menu letting the user configure 84 keys and fully customise 11 buttons. It's also possible to record macros on the fly.

Boasting GOD (Game on Detection) technology, as also used on the DECUS and VIRTUIS, game profiles can be stored really easily and loaded automatically when a game is started.

The JUGGER (RRP €49.99) and METHRON (RRP €69.99) 2.1 systems deliver incredible gaming sound. Both are available in the colour combos of black-red or white-red, with their design slotting perfectly into the new line-up. SPEEDLINK benefited from its audio experience when developing these sound systems. Based on the multi award-winning VEOS and GRAVITY X-XE 2.1 speaker systems, the new sound systems were specially developed for the gaming scene. The JUGGER 2.1 Subwoofer System produces gutsy sound, delivering spectacular sound effects when bombs explode and shots are exchanged. The practical desktop remote allows convenient and easy connection of an MP3 player, a microphone or gaming headset. Both models are compatible with PCs and consoles. The METHRON offers an impressively high wattage output and features a powerful subwoofer. And of course both systems are also perfect for playing back movies and music.

In focus: The new generation of MEDUSA headset

The new generation of MEDUSA headset also attracted a lot of attention at gamescom. Thanks to its eight integrated drivers, the new headset boasts first-class 5.1 surround sound just like its predecessor. The top model in the new MEDUSA range also boasts a Dolby Pro Logic function - delivering the ultimate audio experience for the user. The sound experience has been further intensified and improved across all new-generation models thanks to many technical refinements. The new lightweight construction improves comfort considerably. This new design ensures the MEDUSA headset remains comfortable even during long gaming sessions. The redeveloped desktop remote, which has been integrated for the first time, received a lot of praise. Thanks to its heavy weight and anti-slip rubber coating, the desktop remote stays rooted to the desktop - even under intense use, the MEDUSA desktop remote remains exactly where the gamer needs it. The microphone mute switch is quick and easy to access just like the control buttons for each audio channel which are intuitive to find. The new MEDUSA Headset will be available in two versions at the end of this year: a 5.1 version with jack plugs and a USB version with an integrated sound card. All other products are available now from the new SPEEDLINK Shop at ALTERNATE.

MEDUSA-Trailer online: http://www.youtube.com/watch?v=ax0y7Ej9JH8
Jöllenbeck GmbH
Jöllenbeck GmbH is one of Europe's leading manufacturers of office & entertainment peripherals. Since its formation, Jöllenbeck has positioned itself very successfully in the PC, video gaming console and handheld accessories market. The product portfolio of its own brand SPEEDLINK® includes sound systems, headsets, mice, mousepads, keyboards, gamepads, joysticks and various other accessories. SPEEDLINK® products impress with their novel technology combined with design excellence and outstanding functionality. Through SPEEDLINK®, Jöllenbeck is represented in over 40 countries worldwide.

Get in touch at any time if you have any questions, require additional info, need a list of every product's features, want to request an interview or would like us to send you a product for testing. If you publish anything, we'd love a courtesy copy.
Press releases you might also be interested in
Weitere Informationen zum Thema "Consumer-Electronics":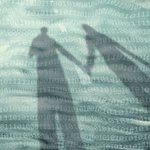 4 Erfolgsfaktoren innovativer Unternehmen
Mit­ar­bei­ter wer­den durch Ro­bo­ter er­setzt, Un­ter­neh­men tref­fen Ent­schei­dun­gen auf Ba­sis von Da­ten und Da­ten­ana­ly­sen prog­nos­ti­zie­ren un­se­re Zu­kunft. Es wirkt fast so, als wür­de uns die Men­sch­lich­keit ein bis­schen fremd wer­den. Tat­säch­lich ist nichts wei­ter von der Wahr­heit ent­fernt.
Weiterlesen