Full Python 2.6 support in winIDEA 2010
Schwabhausen

, (PresseBox) -
iSYSTEM's winIDEA fully supports Python 2.6 since version 9.10.31. This allows developers to run Python scripts inside winIDEA and also to call winIDEA functions from Python scripts running at command line.

In a development environment this adds powerful debug and unit test capabilities and control over external hardware while running tests from script, e.g. when running HIL tests (Hardware In the Loop).

winIDEA is the integrated development environment designed by iSYSTEM. winIDEA contains all tools necessary for embedded software development (project management, edit, build, debug, test, tracing, profiling, code coverage) in one shell and integrates with test and scripting tools, e.g. GOEPEL, LDRA.... Additionally winIDEA interfaces and drives all Blue Boxes - the various On-Chip debuggers and Incircuit emulators manufactured by iSYSTEM.

Python is a popular scripting language with extensive programming capabilities available on Windows, Mac OS X and Unix operating systems and is freely available from the Python Web site.

Python is object oriented with an easy to learn syntax and is much more flexible than e.g. shell scripts or batch files.

The interface between winIDEA and Python is realized in the open and public API isystem.connect. Documentation on all available methods and classes are included in isystem.connect for Python.

Links
http://www.isystem.si/python/python26
http://www.python.org/
iSYSTEM AG
iSYSTEM specializes in embedded development and test tools, supports customers with their embedded projects and provides professional services. Our vision is to easily enable developers and testers to use embedded development and test tools within the complete development process. iSYSTEM products are best suited for development and test of securitysensitive and vital functions for automotive, aerospace and medical applications. To achieve an optimal integration of development tools, iSYSTEM maintains close relationships with semiconductor, compiler, RTOS and test tool vendors. The majority of iSYSTEM products present a link between the embedded system and the host PC. Dependent on the CPU architecture an incircuit emulator, an onchip debugger, an onchip debugger plus trace tool or an external bus analyzer can be used. The modular design allows the subsequent use of iSYSTEM products in other configurations. iSYSTEM tools support more than 42 different CPU architectures, 1200 microcontrollers and 150 compilers.
Press releases you might also be interested in
Weitere Informationen zum Thema "Software":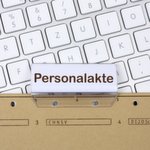 Was Personaler beachten und was sie unbedingt unterlassen sollten
Wenn am 25. Mai 2018 die eu­ro­päi­sche Da­ten­schutz-Grund­ver­ord­nung (EU-DSG­VO) in Kraft tritt, dann be­trifft das auch die Per­so­nal­ab­tei­lun­gen: Spä­tes­tens bis zum Stich­tag müs­sen Un­ter­neh­men die Da­ten ih­rer Be­schäf­tig­ten und Be­wer­ber wirk­sam schüt­zen.
Weiterlesen