'Curing the Complexity' Catalyst Project Awarded 'Most Significant Contribution' to Frameworx at TM Forum's Digital Disruption 2013
eHealth project demonstrates application of Business Process Framework to healthcare industry
Sao Paulo, Brazil and London, UK

, (PresseBox) -
ISPM, a leading vendor of flexible service assurance and management software for telecommunications and IT infrastructure, announced that the 'Curing the Complexity Catalyst' project was awarded the title of 'Most Significant Contribution' to Frameworx at TM Forum's Digital Disruption in San Jose.

TM Forum's Catalysts are short-term collaborative projects led by members of TM Forum. The participating companies create solutions that address today's most pressing operational and systems challenges and develop and enhance TM Forum best practices and standards, including Frameworx.

This year, Digital Disruption saw the presentation of the first-ever Catalyst team awards, across three categories. ISPM contributed to the eHealth project, "Curing the Complexity." The award demonstrates that Frameworx can be extended to other industries with ease, adding value to the supply chain and providing a safe environment for the creation of eHealth solutions in a standardized, integrated and reusable fashion.

"The result of this Catalyst project proves that Frameworx is not just for the telco industry, it's applicable to other industries, too, and does not take a tremendous effort for them to be able to use it," commented Jenny Huang, Cloud and OSS / BSS Standard Strategist from AT&T, who presented the award.

The 'Curing the Complexity' project illustrated how, through the application of the Business Process Framework (eTOM), partners from different industries can meet the challenges of interoperability to provide healthcare to patients. The project used the need to deliver enhanced care to elderly patients in order to demonstrate the applicability of eTOM to healthcare scenarios. Outpatient care of the elderly can benefit from remote monitoring of medical indicators, enabling both medical professionals and family members to be kept updated with relevant information regarding the patient's health.

In addition, the solution provided the means to perform remote diagnostic tests and to monitor the efficacy of prescription medicine. The team was able to present a solution that combined hardware and software with the ability to generate real-time information from each patient. Follow-up services and advice can also be delivered, together with the capture of mobility and location data through a range of different visualization tools.

The challenge of interoperability between the partners was overcome through the use of the standards Information (SID) and Integration (TIP) capabilities of Frameworx. Crucially, the same procedures used in the telecoms industry were reused for medical procedures with very few adaptations.

The 11 participating organizations were: China Unicom, Orange, BaseN, Cisco Systems, Detecon International, Ericsson, ISPM, TOA Technologies, the Open Geospatial Consortium (OGC), MedPal, and Open mHealth.

ISPM, through its NetVision solution, was responsible for the implementation of Service Assurance capabilities, managing quality levels between each of the partners individually as well as for service as a whole. NetVision was also used to provide Medical Service Assurance capabilities for the overall solution in order to orchestrate the monitoring of remote devices; collection of indicators and medical events; the co-ordination of medical management; and control of the processes of medical care. The project was a successful application of familiar concepts and processes from the telecoms industry in a new and vital market segment: health.

"eHealth is really nothing more than the combination of technology and connectivity to provide enhanced healthcare services, in this case to our parents and grandparents, ensuring that they receive continuous care from medical personnel and reassurance to their families, around-the-clock and wherever they are," said Washington Tavares, Marketing Manager of ISPM and co-author of the award-winning solution.

For more information:
About the Award
About the Project
ISPM
ISPM is a leading vendor of flexible service assurance and management software for telecommunications and IT infrastructure. Today, we actively manage more than 100,000 critical resources.

We are experts in delivering outstanding service assurance and management solutions, enabling our customers to optimise service performance, enhance customer experience and create new revenue opportunities.

Since 1998, ISPM has implemented projects in leading Communication Service Providers (CSPs) and in large retail, finance and infrastructure companies, supporting them in both operational efficiency and customer service.

ISPM serves global customers, with global standards (ITIL, FCAPS, eTOM) and global partners (InfoVista, EMC, eG Innovations, Fluke Networks and QlickView).

In addition, the company is a member of the TM Forum, a global, non-profit industry association focused on enabling service provider agility and innovation.



Press releases you might also be interested in
Weitere Informationen zum Thema "Software":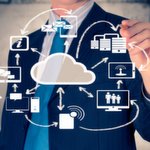 Cloud-Sourcing gewinnt an Bedeutung
Die Di­gi­ta­le Trans­for­ma­ti­on ve­r­än­dert so­wohl den pri­va­ten, als auch den ge­schäft­li­chen All­tag. Durch die da­durch be­ding­ten Ve­r­än­de­run­gen, wan­delt sich die Nach­fra­ge im Markt. Die­se Ve­r­än­de­run­gen ha­ben au­ßer­dem Aus­wir­kun­gen auf den Sour­cing-Markt. Vor al­lem Cloud-Sour­cing ge­winnt hier an Be­deu­tung.
Weiterlesen