IQDEMY's SWS Maglev nominated for Reader's Choice Award
Wide Format Imaging, the renown US magazines for all and everything related to large format printing and beyond has nominated the SWS Maglev in two categories
Novosibirsk

, (PresseBox) -
IQDEMY, a group of leading companies uniting the world's best practices and expertise in the digital large format marketplace, is proud that its SWS Maglev, released on September 1 and shipping from December 1, 2013 has been nominated in the categories UV printers above 24" as well as flatbed printer for Wide Format Imaging's Reader's Choice Award 2014.

The very large format digital inkjet printer enables print service providers to print on almost any substrate, be it glass, wood, ceramics, leather, metals, aluminum, mirrors, stones and marbles as well as many more substrates that can be accommodated by conventional UV printers, among others. Haptic and layered printing produces extravagant and stunning effects.

Using its patented and unique magnetic levitation technology the SWS Maglev reduces downtimes and enables exact dot placements never seen before due to the carriage system that runs without friction. It's environmentally friendly UV LED technology requires less power while at the same time curing IQDEMY's nanotechnological enabled inks displaying colourful and beautiful images. Its multipass modes and achievable resolutions of up to 1,440 dpi together with or without white printing as 7th and optionally varnish as 8th colour results in photorealistic sharp images and texts. Issued with a 10-year warranty - unparalleled in the industry - the printer reaches speeds of up to 150 sqm/h even on sensitive substrates such as film, foils, Styrofoam, wax, candles and much more.

"We feel very honoured to have been nominated for the renown Reader's Choice Award from Wide Format Imaging, one of the highly reputed US magazines and the premier source for wide format related content for our industry", says Vlad Mirchev, founder of IQDEMY. "We feel that our efforts to combine successful business offerings with unique, innovative and highly sophisticated printers are paying off as more and more print service providers are choosing our solutions in order to extend and grow their businesses beyond their imagination."

The Award to be handed out for the 9th time recognizes breakthrough products that have caused the most excitement in the industry and have been a valuable asset to large and very large format businesses within the last year.

From January 20 through February 19, 2014, readers and subscribers of Wide-Format Imaging (online and in print) and MyPRINTResource.com have the opportunity to vote for the products that have caused the most excitement in the industry and have been a valuable asset to wide-format print service provider's businesses over the last year. From wide-format flatbed printers and wide-format media, to laminating equipment to inks, RIP software and scanners, Wide-Format Imaging's Readers' Choice Top Products Awards will recognize the products that are doing the most for a PSP's bottom line. Printers can vote for their favourite products at this link: https://2014topproducts.questionpro.com <https://2014topproducts.questionpro.com>

Winners will be announced at the ISA show in Orlando, and featured in the April issue of Wide-Format Imaging magazine.
IQDEMY SWISS SA
IQDEMY was founded to unite the world's best practices and expertise of companies which develop, manufacture and sale electronics, engineering and software. The objective of the company is to sell the ready-made business on the basis of newest technology solutions in these areas. The IQDEMY team has more 15 years experience in the market. Its professionals are one of the most successful players in the international market of digital large format printing. The success of the team is based on the experience, professionalism, and a sincere desire to be the best. www.iqdemy.pro

Press releases you might also be interested in
Weitere Informationen zum Thema "Produktionstechnik":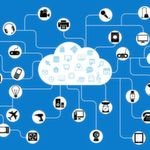 Investitionen in IoT-Sicherheit steigen rasant
Laut den Prog­no­sen der Markt­for­scher von Gart­ner stei­gen die welt­wei­ten Aus­ga­ben für IoT-Si­cher­heit im lau­fen­den Jahr auf 1,5 Mil­li­ar­den US-Dol­lar an. Bis zum Jahr 2021 soll Com­p­li­an­ce der wich­tigs­te Ein­fluss­fak­tor für das Wachs­tum bei IoT-Se­cu­ri­ty wer­den.
Weiterlesen