ip.access signs Middle East distribution agreement with E-Pay International
Increases presence in the Middle East for 3G and 2G small cell solutions
Cambourne, Cambridge

, (PresseBox) -
Pioneering developer of small cell mobile technology, ip.access, today confirmed it had signed a distribution agreement with E-Pay International, one of the leading systems integration and managed services suppliers to telecoms operators in the Middle East.

Under the terms of the agreement, E-Pay International will be able to specify, supply and install the market-leading range of ip.access small cell solutions to its operator customers. The agreement covers the full range of ip.access 2G & 3G solutions for the home, office and public small cell deployments, along with ip.access supporting network management tools.

Announcing the agreement, Rob Jones, SVP worldwide sales, support and services at ip.access said: "The Middle Eastern market presents many challenges in terms of mobile network coverage and performance and we are delighted to be able to work with a partner with such tremendous knowledge of the region and an excellent track record of success. We foresee a strong demand for small cell deployments in the region and we aim to work closely with E-Pay International to be in the vanguard of these developments."

E-Pay International works with a number of Tier One and challenger operator clients across the region, and in wider global markets, specialising in Telecoms solutions and banking services.

Mohammed Al-Barrak, CEO, E-Pay International said: "Our aim is to help our operator customers build and sustain new services. Working with ip.access and its world-leading range of small cell technology will increase our ability to deliver solutions that help the operator and the end-users get the most from their services."

Small cell solutions are used by mobile operators to both improve mobile coverage in hard to reach areas and also to increase network capacity in busy locations. Earlier this year, ip.access passed the 500,000 milestone for globally deployed 3G small cells, confirming its status as the world's leading vendor.

Small cells can be deployed in homes, offices, shopping centres, business parks or at street level to improve network performance and increase customer satisfaction. In the USA, the world's largest roll-out of in-home small cell units - by AT&T - is powered by ip.access technology.
ip.access Limited
Headquartered in Cambridge, UK, ip.access Ltd (www.ipaccess.com) is an innovator, developer and manufacturer of small cell infrastructure solutions for home, business, or public use and is an acknowledged world-leader across a number of key measures.

The company's range of 'Small Cell' picocell and femtocell solutions for 3G, EDGE GSM, and forthcoming LTE deployments combine IP and wireless technologies and have all the key components needed - small cell access points, converged radio access gateways, and network management solutions - to help operators drive down costs and increase the coverage and capacity of mobile networks.

In 2011, ip.access passed the market-leading milestone of 500,000 3G small cells deployed and has also been independently ranked by ABI Research as the world's number 1 picocell vendor.

ip.access is the company behind the multi-award winning Oyster 3G® femtocell technology, which dramatically improves indoor 3G coverage and overall network capacity. Oyster 3G is the core femtocell technology 'inside' AT&T's 3G MicroCell - the world's largest consumer small cell deployment.

The company's nanoGSM® and nano3G® picocell solutions provide 2G and 3G coverage and capacity for offices, shops, stations, remote rural areas and even passenger aircraft and ships, with live installations in more than 60 networks around the world.

ip.access counts Scottish Equity Partners, Rothschild, Intel Capital, Amadeus Capital Partners, Tyco Electronics, Cisco, Qualcomm and Motorola Ventures among its shareholders.
Press releases you might also be interested in
Weitere Informationen zum Thema "Software":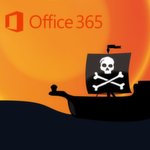 Das gekaperte Office 365-Konto
Of­fice 365 ist nicht nur bei Un­ter­neh­men be­liebt, son­dern zu­neh­mend auch bei Cy­ber­kri­mi­nel­len. Im­mer häu­fi­ger wer­den Of­fice 365-Kon­ten durch ge­ziel­te Phis­hing-At­ta­cken ge­ka­pert. Die An­g­rei­fer nut­zen dann die ge­stoh­le­ne Iden­ti­tät um wei­te­re An­grif­fe inn­er­halb des Un­ter­neh­mens aus­zu­füh­ren.
Weiterlesen