Recent Study Reveals Animal-Free Expansion Media Components Eliminate Need for Blood Products in Mononuclear and Hematopoietic Stem Cells
Fort Collins, CO, USA

, (PresseBox) -
A recent study demonstrated that Cellastim® (recombinant human albumin) and Optiferrin® (recombinant human transferrin) deliver superior xeno-free and animal-free solutions for primary cell and stem cell expansion media. The study revealed that the combination of Cellastim and Optiferrin delivered a 250-300% increase in performance over the best animal-derived combination. These research findings were presented at the Stem Cells & Regenerative Medicine World Congress, January 2011 poster session.

Improving the expansion of primary cells and stems cells is a major challenge in regenerative medicine. The majority of serum-free stem cell expansion media contain undesirable animal-derived components such as plasma-derived human albumin (for nutritional support) or human transferrin (for efficient iron delivery). If these components are human blood-derived they qualify as xeno-free, however they remain a concern due to transmission risk inherent in blood products.

"Blood-derived proteins can be variable from batch-to-batch leading to inconsistencies in media performance," stated Dr. Steve Pettit, Director of Cell Culture Development at InVitria. "This study showed that Cellastim and Optiferrin allowed the cells to remain undifferentiated and continued cell growth in stem cell expansion media; another demonstration that they are superior replacements for blood-derived proteins."

The data shows that Cellastim and Optiferrin are robust components that enable the development of superior xeno-free and blood product-free expansion media.

Dr. Pettit will share the data from this study as well as other studies in stem and primary cells during an upcoming webinar on March 1st, 2011, titled, Maximizing Performance: Solutions for Stem Cells and Regenerative Medicines. All webinar registrants will receive a copy of the stem cell poster presented at the Stem Cells & Regenerative Medicine World Congress. Click here to register today.
InVitria
InVitria develops, manufactures and markets a portfolio of products used in cell culture, diagnostics and bioproduction. InVitria's products address customer needs for defined, xeno-free, blood product-free and animal component-free cell culture supplements in stem cell technology, regenerative medicine, biomanufacturing, diagnostics, biopharmaceutical formulation, cell-based vaccines and general life science research.

To obtain more information about InVitria's product solutions, e-mail info@InVitria.com or call 1-800-916-8311.


Press releases you might also be interested in
Weitere Informationen zum Thema "Biotechnik":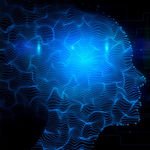 Unternehmen setzen auf KI und Maschine Learning
Ei­ne von So­phos un­ter­stüt­ze ak­tu­el­le IDC-Stu­die zeigt auf, dass 70 Pro­zent der Un­ter­neh­men pla­nen, die­ses Jahr Künst­li­che In­tel­li­genz und Ma­chi­ne Lear­ning (ML) ein­zu­set­zen, um die IT-Si­cher­heit zu ver­bes­sern. Für die IDC-Stu­die wur­den im letz­ten Quar­tal 108 Un­ter­neh­men mit mehr als 1.000 Mit­ar­bei­tern be­fragt.
Weiterlesen