intersil launches pinpoint™ precision analog product line
New Family of Products Includes the Industry's Lowest Power Precision Op Amp, the Industry's First Quad Rail-to-Rail Instrumentation Amplifier, and the Industry's Most Accurate Power Efficient Voltage References
Milpitas, CA

, (PresseBox) -
Intersil Corporation (NASDAQ Global Select: ISIL) today announced the creation of the pinPOINT™ Precision Analog product line to complement Intersil's recognized leadership position in high speed analog products. This new product line will feature a wide range of low-power devices that provide unwavering signal accuracy.

"The market for general purpose products that allow the precise conditioning of analog signals is worth approximately a billion dollars" said Simon Prutton, Intersil Vice President and General Manager of Analog and Mixed Signal Products. "Through dialog with a wide range of customers, primarily in the industrial, medical and automotive markets, we have already identified many unsatisfied needs for products that deliver improved accuracy over temperature and time. The first of those parts are launching now under the new pinPOINT™ product name and there are many more to come in future."

Intersil's pinPOINT™ family of products will feature precision voltage references, precision op amps, comparators, instrumentation amplifiers, current sensing amplifiers and data converters.

The voltage reference products included in the pinPOINT™ family of products will include references that offer the industry's highest performance at the lowest power consumption. The recently released ISL21007/9 sets new standards for low noise performance at low power, while the ISL60002 reference family delivers superior accuracy while using less than 1 microampere of supply current.

The pinPOINT™ product line will also include a wide range of amplifiers that feature true precision across the entire common mode voltage range due to their full rail-to-rail input capabilities with zero crossover distortion at very low power. Key devices in the family include the ISL28194, the industry's lower power consuming op amp. This device has the ability to operate down to 1.8V with a maximum supply current of just 330nA.

The micropower instrumentation amplifiers included in the pinPOINT™ family will enable designers to upgrade performance, save space and reduce costs. Standout devices in this family include ISL28470 which is the world's first quad rail-to-rail input/output precision instrumentation amplifier.

All of Intersil's pinPOINT™ amplifiers are specified over the full automotive temperature range (-40C to 125C), making them ideal for automotive and industrial applications. Most devices are offered in industry standard pinout package option as well as options that include enable pins that allow battery powered applications to shut down devices and extend battery life.

Future pinPOINT™ releases will include high-resolution Sigma Delta analog-to-digital converters, precision current sensing amplifiers and analog-to-digital drivers.
Intersil Corporation
Intersil Corporation is a leader in the design and manufacture of high-performance analog semiconductors. The Company's products address some of the industry's fastest growing markets, such as, flat panel displays, cell phones, other handheld systems, and notebooks. Intersil's product families address power management functions and analog signal processing functions. Intersil products include ICs for battery management, hot-swap and hot-plug controllers, linear regulators, power sequencers, supervisory ICs, bridge drivers, PWM controllers, switching DC/DC regulators and power MOSFET drivers; optical storage laser diode drivers; DSL line drivers; video and high-performance operational amplifiers; data converters; interface ICs; analog switches and multiplexers; crosspoint switches; voice-over-IP devices; and ICs for military, space and radiation-hardened applications. For more information about Intersil or to find out how to become a member of our winning team, visit the Company's web site and career page at www.intersil.com.

Press releases you might also be interested in
Weitere Informationen zum Thema "Elektrotechnik":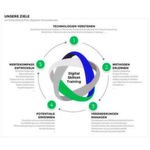 Datavard und +Rasmussen gründen Joint Venture
Das Soft­wa­re- und Be­ra­tungs­un­ter­neh­men Da­ta­vard und das Be­ra­tungs­un­ter­neh­men +Ras­mus­sen ha­ben ein Jo­int Ven­tu­re un­ter dem Na­men In­no­vard GmbH ge­grün­det.
Weiterlesen